Is Europe Safe? U.S. Issues Security Alert in Barcelona Over Terrorism Threat During Christmas and New Year's
The United States on Sunday issued a security alert for the Spanish city of Barcelona, a popular tourist destination, warning of the risk of terrorist attacks just ahead of the holidays.
"U.S. citizens should exercise heightened caution around areas of vehicle movement, including buses, in the Las Ramblas area of Barcelona (Plaza Catalunya to Plaza del Portal de la Pau) during the Christmas and New Year's holidays," the alert warned. It went on to say that "terrorists may attack with little or no warning, targeting tourist locations, transportation hubs, and other public areas," urging travelers to "remain vigilant" if they visit the iconic city.
Police in Spain's Catalonia region, where Barcelona is located, launched a manhunt following information they received from the U.S., according to Spanish newspaper El Pais. Identified only by the initials "B.L.," the man is reportedly 30 years old, has a bus driver's license and a police record dating back to 2006.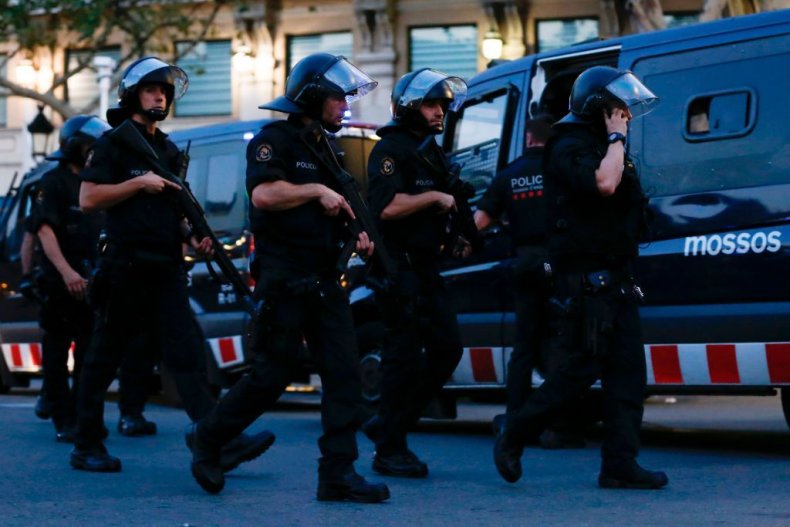 In August 2017, a terrorist attack was carried out in Las Ramblas by a man who drove a rental van into pedestrians along the crowded touristic area. Sixteen people were killed and 131 were injured. In an effort to avoid a similar attack, local police stepped up their presence in the area and launched checks on bus and minibus drivers in the city center.
Prior to the Barcelona warning, the U.S. also issued travel alerts for popular European destinations such as Paris and London ahead of the holidays.
"During the holiday season, security measures in the United Kingdom remain heightened due to ongoing threats posed by transnational terrorist organizations and individuals inspired by extremist ideology throughout Europe," the alert from the U.S. Embassy in London, which was issued on December 3, said.
A similar warning was sent out by the U.S. embassy in Paris on Saturday, alerting travelers that "extremists continue to focus on tourist locations such as Christmas holiday markets, shopping malls, airports, clubs, restaurants, places of worship, transportation hubs and other soft targets frequented by Westerners."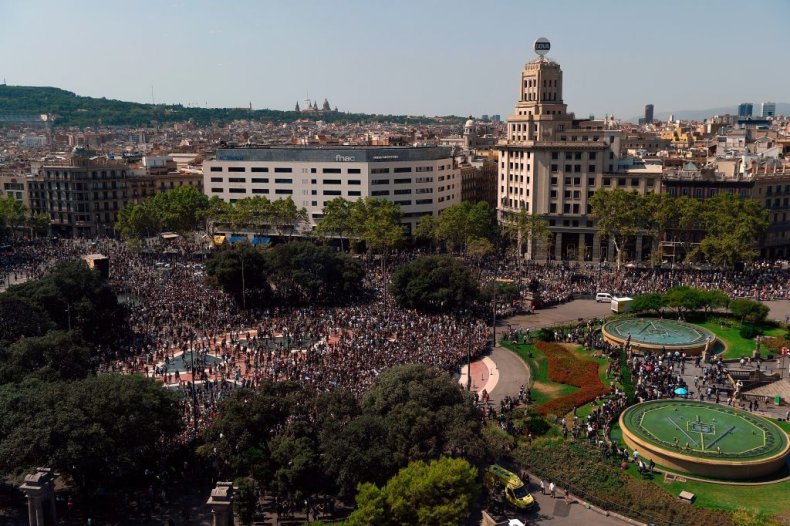 The U.S. State Department continues to classify Spain, France, the United Kingdom, Italy, Belgium and Germany with a travel advisory of two on a four-point scale, with one being the safest and four being the most dangerous. An advisory of two means that visitors should "exercise increased caution" when visiting the European countries. Each country has a heightened risk of "terrorism," according to the state department.
A spate of terror attacks has swept Europe in recent years, with the Islamic State (or ISIS) often claiming responsibility. Christmas markets and other holiday events were specifically targeted in some of the attacks. On December 11, a shooter visited a Christmas market in Strasbourg, France. Five people died as a result of the attack, and about a dozen were left injured. ISIS claimed responsibility.