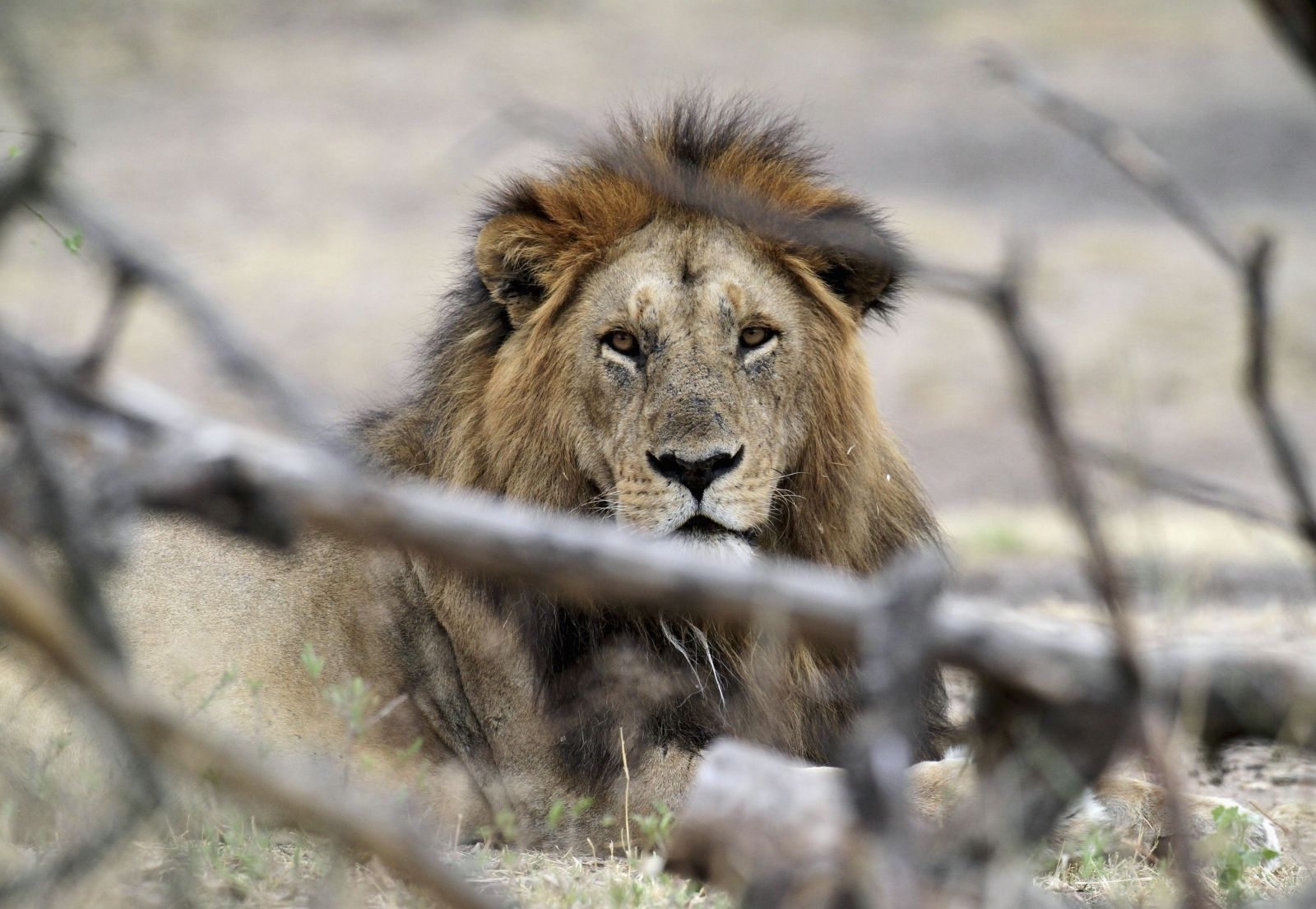 Spain, France and Germany are the worst-offending countries in Europe when it comes to importing the body parts of lions killed by trophy hunters, with Spain importing over 1,000 so-called 'trophies' in the past decade.
The data, from the Convention on International Trade in Endangered Species of Wild Fauna and Flora (CITES) and World Conservation Monitoring Centre (WCMC) trade database, shows that the total number of legal imports of lion parts to EU countries between 2004-2013, stands at 3,309.
Spain was by far the largest importer, importing 1,053 trophies since 2004, followed by France, with 405 trophies, and Germany with 364. However, the U.S. is the country with the highest number, importing 3,703 since 2010, according to data analysed by Four Paws and the Born Free Foundation, two international wildlife charities.
The trophies include skin, teeth, skulls, bones and claws, which means that not every 'trophy' necessarily represents an individual lion killed. However, animal rights groups say the import figures could be far higher, as the official data does not take into account those that are imported illegally.
"What we have to keep in mind is that these are the figures of the trophies that are imported on a legal basis," says Elisabeth Penz, from the international animal welfare charity Four Paws, which is campaigning for the EU and the U.S. to follow the lead of Australia, which banned the import of all lion body parts in the Spring. "We don't know how many hunters don't declare their trophies and I don't have a guess about that number but we can certainly assume that it is not a small one."
According to the Born Free Foundation, around two thirds of these trophies derived from some form of so-called 'canned hunting'whereby lions are intensively bred, before being released into enclosed areas where they are shot by hunters. This activity mostly takes place in South Africa, although animal rights groups fear it could spread to other African countries.
Since the discovery of the illegal shooting in Zimbabwe of Cecil the lion at the hands of an American dentist last week, animal rights groups have also increased their calls for the EU and national governments to take action on the imports of animal trophies.
"Trophy hunters covet iconic and endangered species," Mark Jones, Programmes Manager at the Born Free Foundation, tells Newsweek. "Many lions, particularly in South Africa, are intensively bred in captivity for the sole purpose of being released into enclosed areas and shot, in the abominable practice of 'canned hunting'."
According to Dr. Peter Kat, a trustee at the UK-based charity LionAid, hunters are increasingly choosing to hunt animals that have been raised in captivity rather than wild ones. "We are seeing that the number of people going out to Africa to hunt wild animals is declining, because now they can substitute a wild lion with an intensively bred lion, because it is cheaper. It's horriblelike a puppy mill or a chicken breeding farm."
Since February this year, the EU has stipulated that as long as a hunter has the correct EU import permit, guaranteeing that the origin of the trophy is legal and sustainable, then they can legally bring hunting trophies into the EU. In a statement released by the European Commission at the time, the EU said it recognised that trophy hunting "can help conserve species and generate income that benefits rural communities while protecting biodiversity."
The problem, according to Kat, is that organisations such has his own have little idea of how many lions there are in Africa in the first place, due to certain countries exaggerating their lion populations.
"We estimate there are around 15,000 lions left in the wild, but I think there are far fewer," he tells Newsweek. "The EU needs to put a complete moratorium on any lion import coming from Africa unless and until there can be independent surveys of lion populations in these countries where hunts are taking place. You cannot judge if something is sustainable if you don't have the source numbers, and we know some countries will exaggerate lion populations, because lots of people in those countries are making money from these hunts."
Airlines have also come under increasing pressure to ban all imports of trophy hunting since Cecil's death. On Monday, Delta Air Lines changed its rules about transporting hunting trophies and were then joined by American Airlines and United Airlines. The three U.S. airlines say they will no longer ship lion, leopard, elephant, rhino or buffalo killed by trophy hunters.
Air France, KLM, Iberia, IAG Cargo, Singapore Airlines and Qantas last week also announced that they have banned the transport of trophy-hunting kills, according to Sum of Us a consumer-based petition agency in Brooklyn, following bans initiated by South African Airways, Emirates, Lufthansa and British Airways earlier this year.