Europe Struggles As High Temperatures And Drought Grip The Continent
Like many others in Europe, German farmers have been struggling against high temperatures that have gripped the continent.
The German Farmers Association believes that rather than the forecasted 41 million tons of grain, only 36 million tons will be harvested. Despite their plea for financial aid, the government has told farmers that they'll have to wait.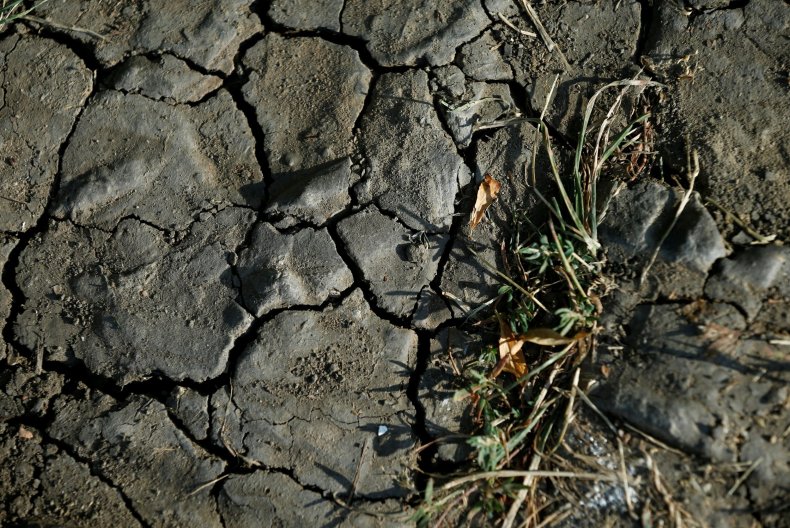 Farmers throughout Europe have been grappling with the inclement weather. Both Latvia and Lithuania have declared a state of emergency amid a scorching heat wave, The Guardian reported.
In Poland, nearly 65 percent of farmable land has been affected. On Wednesday, Prime Minister Mateusz Morawiecki announced that the government has allocated 799.5 million złoty ($219 million) for those that have been affected by both drought and flooding.
"If necessary, we will amend the budget because paying out such compensation to farmers is of fundamental importance to us," said Morawiecki.
The announcement comes a few weeks after Jan Ardanowski, Poland's agriculture minister, made a trip to Brussels to ask the European Union for financial aid.
A similar situation is taking place in Sweden, where the country has seen its worst harvest in 25 years.
On Tuesday, the government announced that financial help would be coming to Swedish farmers affected by the drought. A total of 400 million kronor ($45.43 million) will be paid to farmers throughout the Nordic country by no later than December.
"This is an exceptional amount of support for Swedish farmers, but it's because we're in an exceptional situation," said Finance Minister Magdalena Andersson.
"We need food production in Sweden, and it's at risk, so this is therefore a matter for all of Swedish society," Andersson said.
The high temperatures have also caused fires throughout Europe to spread quickly.
In mid-July, it was reported that 44 fires were burning throughout Sweden. At the time, authorities requested assistance from the international community, but on Monday, foreign firefighters were being sent back home.
A deadly fire that broke out in Greece on July 23 has left 91 people dead and nearly 200 injured. Twenty-five others are still missing, as high temperatures and strong winds caused the fires, which investigators say were likely caused by arson, to spread quickly.
The fire has also resulted in more than 1,000 homes and 300 vehicles completely destroyed or damaged. "We have serious indications of criminal acts… lots of fires appeared in a very short period of time," said Nikos Toskas, Greece's public order minister.
Greek investigators found that the fires were started in at least 22 different locations.