Europe Tells Trump: We Won't Negotiate Trade Under Threat
The European Union accused President Donald Trump of prolonging market uncertainty by delaying a deadline for the introduction of import tariffs on steel and aluminum, and said it "will not negotiate under threat."
Trump pushed back by one month the introduction of tariffs for the European Union, as well as Canada and Mexico, to give talks between the U.S. and its trade partners more breathing space. Trump is demanding better terms for America and using tariffs as leverage.
"In all of these negotiations, the administration is focused on quotas that will restrain imports, prevent transshipment, and protect the national security," the White House said in a statement.
Tariffs of 25 percent on steel and 10 percent on aluminum imports from the EU, Canada, and Mexico were due to come into force on May 1 if no alternative agreements had been reached, but President Trump pushed back the deadline by 30 days. Such tariffs are already in place for others, such as China and Japan, since March 23.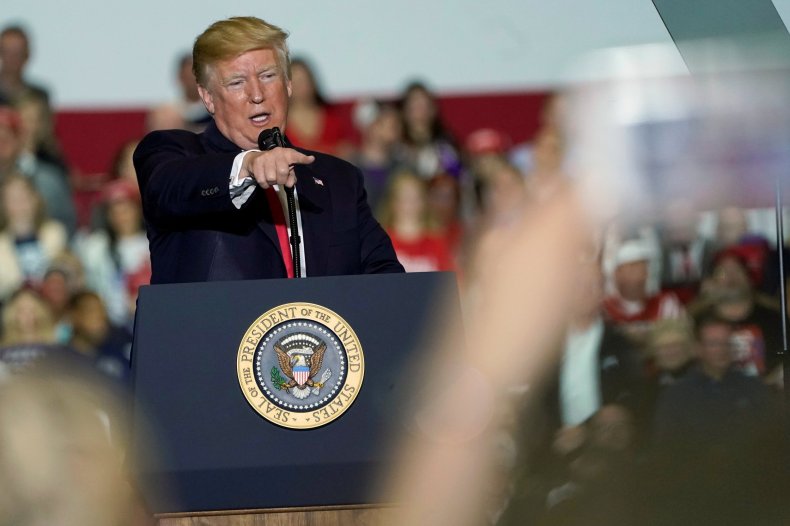 While the U.K. government—which is still a member of the EU until Brexit takes place in 2019—welcomed the delay as "positive," the EU said in a statement that it "prolongs market uncertainty, which is already affecting business decisions. The EU should be fully and permanently exempted from these measures, as they cannot be justified on the grounds of national security," said the statement by the European Commission, the EU's executive branch.
"Overcapacity in the steel and aluminum sectors does not originate in the EU…. The EU has also consistently indicated its willingness to discuss current market access issues of interest to both sides, but has also made clear that, as a longstanding partner and friend of the U.S., we will not negotiate under threat."
The U.S. goods trade deficit with the EU was $146.8 billion in 2016, according to the Office of the United States Trade Representative (USTR). EU data shows it exported $7.6 billion of iron and steel to the U.S. in 2017, accounting for just 1.7 percent of all its goods exports to America.
UK Steel, the trade body for the British steel industry, tentatively welcomed the tariffs delay because it had been "expecting the worst"—but warned that time is still short to reach a satisfactory deal.
"A further extension to the EU exemption gives us a little more breathing room to continue discussions and find a way through the current impasse to reach a permanent agreement that works for all parties," UK Steel Director Gareth Stace said.
"However, this extension comes with a health warning. Thirty days does not give us much time, and all signs point toward a U.S. insistence on the restriction of steel exports by its allies."
Canada and Mexico were given extended deadlines while they renegotiate the terms of the North American Free Trade Agreement with the U.S.