European Banks Are Worse Off Than Wall Street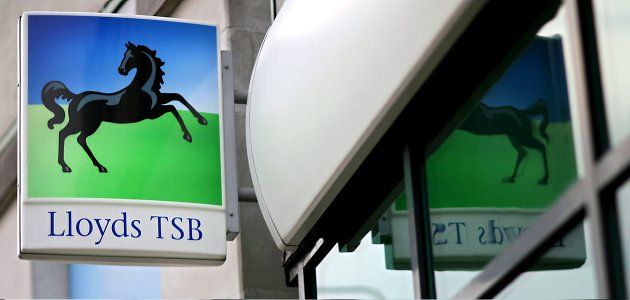 Europe's leaders have a simple explanation for the current financial crisis on their continent: greedy Wall Street hedge funds caused it. Rapacious investors made wild bets on Greek debt, the argument goes, which drove up borrowing costs and made the crisis seem even worse than it was. That bad behavior pummeled the euro. To hear EU leaders tell it, they have since fought off the barbarians with a $1 trillion bailout, saved the euro, and even ensured "peace on the continent," as French President Nicolas Sarkozy boasted.
But Europe's problems are far from over. Just hours after the bailout, the euro continued its slide, falling from $1.28 per euro to $1.19, before clawing its way back to $1.26. More worrying, European banks have cut back on their lending to each other—just as they did during the 2008 financial crisis—and are dependent on some $900 billion in emergency financing from the European Central Bank. Conditions in Europe today look a lot like those at the start of America's subprime troubles in 2007, warned a recent Bank for International Settlements report.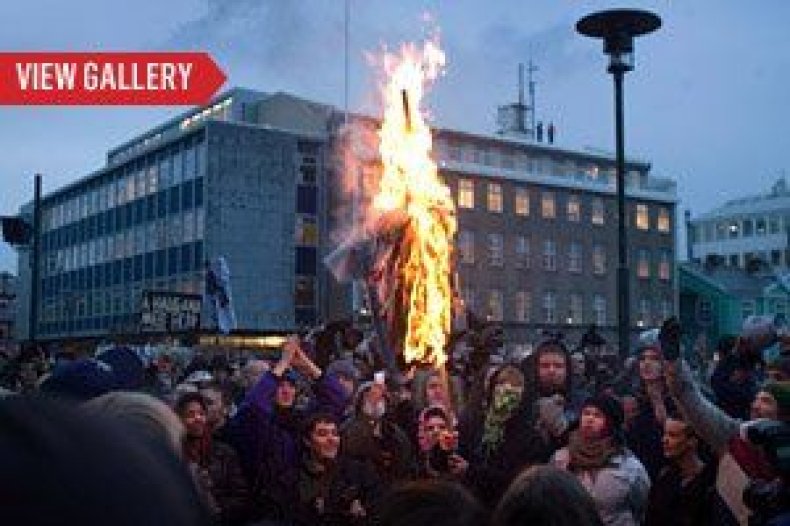 Blaming foreign speculators for the continent's troubles may be a popular sport in Paris and Berlin, but most of those problems are entirely homegrown. Europe's dirty secret is that its banking sector is sicker than Wall Street. European banks' losses from the last financial crisis will hit $1.3 trillion by the end of this year, according to the International Monetary Fund's latest forecast—35 percent more than the U.S. total. And while Europe's banks were just as aggressive as America's in gambling on toxic debt, most European governments have done less than America to clean up the mess. Now, European lenders are increasingly nervous about the money they've plowed into overindebted countries like Greece. Together, Europe's banks have funneled $2.5 trillion into the five shakiest euro-zone economies: Greece, Ireland, Belgium, Portugal, and Spain.
If Europe sinks, the contagion could easily spread around the world—by raising worries over public debt, by infecting American banks that are highly interconnected with Europe's, and by killing demand for American goods as Europeans' buying power is shrunk by a falling euro. Coming on top of last month's weaker-than-expected housing and consumer-spending numbers in the U.S., that would present a serious challenge to Barack Obama's recovery strategy, which is based on a doubling of U.S. exports by 2015.
Yet Europe's problems were completely predictable. After Ireland and Iceland both saw their financial sectors collapse in 2008, it was clear that even in Europe, countries could go bust. Yet the continent's banks pumped ever more money into shaky states. French banks were the most reckless, according to BIS numbers, increasing their lending to Greece by 23 percent, to Spain by 11 percent, and to Portugal by 26 percent since the start of the financial crisis. Meanwhile, the ECB rated Greek and other troubled bonds as "risk free" and provided banks with cheap cash to buy them, encouraging subprime countries to borrow heavily at artificially low interest rates.
After the 2008 financial crisis, U.S. and British regulators ran public "stress tests" to separate good banks from bad ones, and then forced unviable ones to restructure and recapitalize. Since then, confidence in the functioning of banks has largely returned. In much of continental Europe, however, bank balance sheets remain shrouded in secrecy. European countries have protected virtually all their banks, allowing them to keep bad debt hidden in their books in the hope that they might one day grow out of it. These "zombie" banks, stuffed full of bad debt, continue to operate and pay out dividends and bonuses. Because no one knows the true health of Europe's banks, the crisis festers.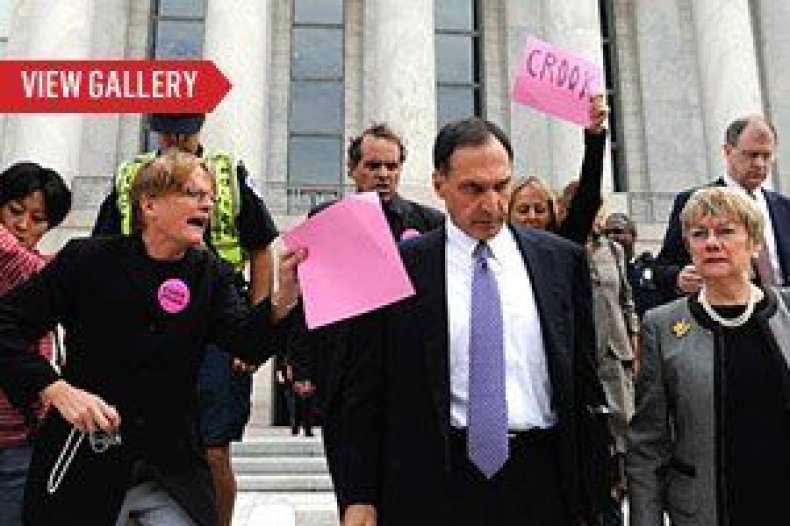 One of the main reasons the Europeans are repeating the mistakes of the 2008 crisis is that not one major euro-zone country has done an honest postmortem of its financial system's failures. German banks were among the world's biggest gamblers in toxic assets, yet they continue to operate behind a veil. Some of the Landesbanken—public banks run or supervised by politicians—essentially operated as taxpayer-guaranteed hedge funds, accumulating toxic assets with abandon, as regulators looked the other way. No one knows the scale of their losses, but analysts suspect that most would be insolvent without their guarantees. Incredibly, none of them have been shut down except tiny Sachsen LB, a Dresden-based outfit that ran a toxic-asset operation nearly 11 times the size of its equity. To this day, they are shielded from effective regulation by their political patrons.
Europe's banks are counting on bailouts, even as their investments in Greece and elsewhere turn bad. Nicolas Véron, banking expert at the Peterson Institute in Washington, says that the same "dumb money" banks that invested too heavily in toxic subprime debt are now particularly exposed to Greek bonds. One of the biggest holders is Germany's Hypo Real Estate, a mortgage bank seeking to shift $262.5 billion of impaired assets into a public "bad bank." According to published figures, other major investors in Greece include Belgium's Fortis and Dexia plus France's Crédit Agricole and Société Générale, all of them big subprime losers.
Whether Europe's banking crisis will now turn into a full-fledged economic rout depends on whether the Europeans finally get serious about cleaning up their banks. Spain has begun to deal with its troubled cajas—local mortgage banks that bet the house on the country's now collapsed real-estate boom. France, Germany, and Spain now say they will allow stress tests of some of their banks. Crucially, however, they have not agreed on which banks will be included, how tough the tests will be, or whether they'll be made public. Nor have regulators said what will happen with the banks that fail.
Few critics now trust the Europeans to resolve their problems. On the contrary, their strategy of promising ever-larger bailouts—essentially declaring all their banks and all euro-zone countries as too big to fail—could soon hit the point where markets will question the health of even the stronger states. Regulators and central banks, instead of pushing for a cleanup, are helping to shield the banks from too much pressure. Deeper problems, such as the China-style capital exports of surplus countries like Germany, remain off limits to discussion. Instead, what passes for a public debate is often little more than a bashing of neighbors. The bailout was "95 percent French," Sarkozy triumphantly announced after the French press accused him of caving in to German Chancellor Angela Merkel.
While politicians play their blame game, Europe's financial house keeps burning. Instead of recovering, warns Deutsche Bank analyst Gilles Moec, Europe could "morph into a black hole in the world economy"—its financial sector a source of global in-stability, a weak euro making life harder for trading partners like the United States, its troubled economies demanding fewer Asian goods. Already, jitters over bad debt in Europe are dampening recovery in the world economy. If continental leaders don't come to terms with their own financial problems soon, the world may have another full-blown banking crisis—and this time they may end up as the villains.