European Commission Scraps 'Holiday Period' Term After Claims It's Canceling Christmas
The European Commission on Tuesday retracted an internal communication suggesting saying "holiday period" instead of "Christmas period" after complaints from conservatives and the Vatican, the Associated Press reported.
The Vatican called the language an attempt to "cancel" Europe's Christian roots, according to the AP.
The European Commission is the executive branch of the European Union tasked with setting priorities for the 27-country bloc and seeing that they are implemented.
The European Commissioner for Equality, Helena Dalli, said in a statement that the draft document's intention was to "illustrate the diversity of European culture and showcase the inclusive nature of the European commission towards all walks of life and beliefs of European citizens."
She said that it didn't meet the Commission's standards, failing to achieve its purpose, adding that in future revisions, she will take the concerns raised into account.
"The guidelines clearly need more work," Dalli said.
A 2015 Pew Research Center study found that in 2010, 74.5 percent of Europeans were Christian. This number is expected to decline by about 100 million people to 65.2 percent by 2050. Conversely, populations of people with no religious affiliation or of non-Christian religions are expected to increase.
Europe's Muslim population is projected to increase by 63 percent, growing from 43 million in 2010 to 71 million in 2050. Religiously unaffiliated people are also expected to grow by about 16 percent in that period. Other religious populations are also expected to increase compared to their 2010 numbers, but none other is projected to grow beyond 3 million people.
Pew Research Center said fertility, age structure, switching religions and migration are all factors that contribute to altering Europe's religious landscape.
For more reporting from the Associated Press, see below.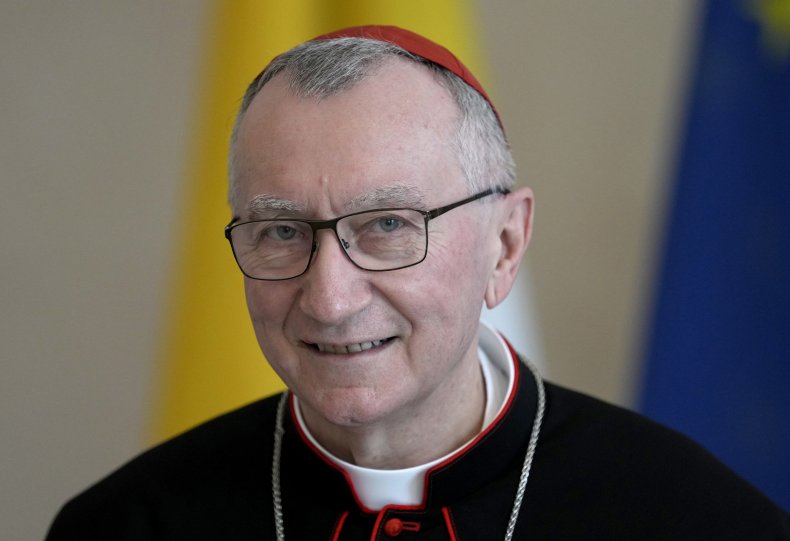 Even the Vatican secretary of state, Cardinal Pietro Parolin, intervened with an unusually sharp critique in a video Tuesday on the Vatican News portal. Parolin lauded efforts to eradicate discrimination in the bloc but said initiatives can't involve the "cancellation of our roots, the Christian dimension of our Europe, especially with regard to Christian festivals.
"Of course, we know that Europe owes its existence and its identity to many influences, but we certainly cannot forget that one of the main influences, if not the main one, was Christianity itself," he said.
Antonio Tajani of Italy's center-right Forza Italia party and the president of the constitutional affairs commission of the European Parliament hailed the retraction of the guidelines.
"Viva Natale!" ("Long live Christmas!"), Tajani tweeted. "Long live a Europe of common sense."