Brexit Deal Dead? 'No Grounds For Optimism' Ahead of Theresa May Meeting, Says European Council Boss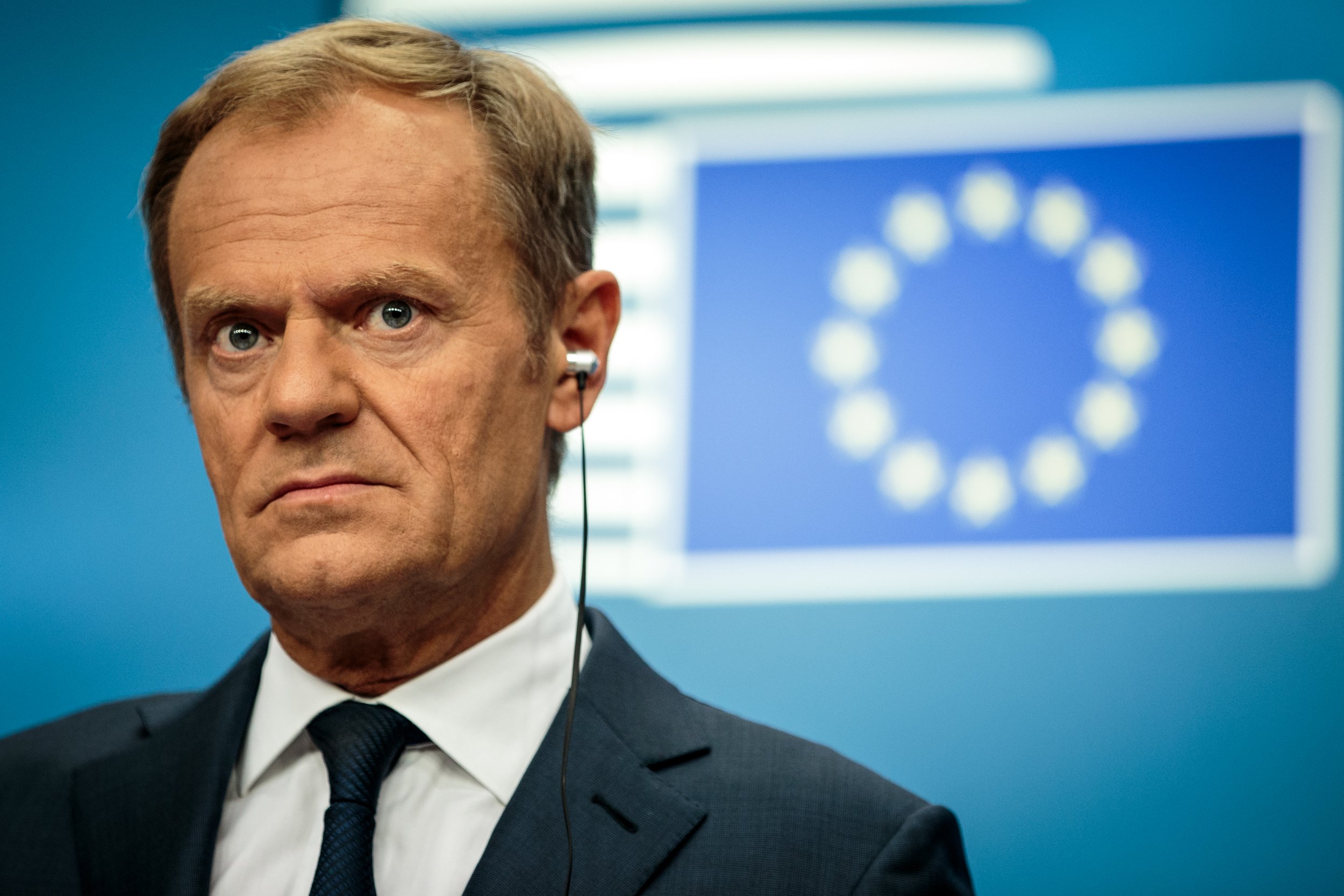 British Prime Minister Theresa May is set to meet with European Union leaders on Wednesday to discuss a Brexit deal, and while the president of the European Council has called on May to come with "concrete proposals," he is not ready to get his hopes up.
"Unfortunately, the report on the state of negotiations that I got from Michel Barnier [the EU's chief Brexit negotiator] today, as well as yesterday's debate in the House of Commons, give me no grounds for optimism before tomorrow's European Council on Brexit," Donald Tusk told reporters on Tuesday, according to Reuters. He added that he will "ask Prime Minister May whether she has concrete proposals on how to break the impasse."
"Only such proposals can determine if a breakthrough is possible," Tusk said.
His comments come shortly after May called on the government to stay together following a three-hour long discussion with her Cabinet. The main topic of the discussion concerned the Brexit backstop and "the need for a mechanism to clearly define how that backstop will end."
The backstop is a fallback plan that would prevent a hard border between Ireland and Northern Ireland if the EU and the U.K. fail to reach a Brexit deal. The main point of friction is that the EU wants the backstop to affect only Northern Ireland, keeping it inside of the bloc's customs union. May, however, does not want the rest of the U.K to be treated differently than Northern Ireland.
"The EU continues to insist on the possibility of a customs border down the Irish Sea. This is something which Parliament already unanimously rejected and is not acceptable to the prime minister," May's official spokesman said Monday, according to The Guardian.
Negotiations on the backstop have left many EU leaders wondering whether reaching a Brexit deal will be possible. Tusk wrote leaders a letter on Monday warning that they should prepare for the worst.
"Responsible as we are, we must prepare the EU for a no-deal scenario, which is more likely than ever before," Tusk wrote.
Despite his warning, the Polish politician wrote that both sides should still work toward an agreement.
"Let me be absolutely clear. The fact that we are planning for a no-deal scenario must not, under any circumstances, lead us away from making every effort to reach the best agreement possible, for all sides," he said. "This is what our state of mind should be at this stage. As someone rightly said, 'It always seems impossible until it's done.' Let us not give up."