European Court Orders Italy to Pay Amanda Knox $20,000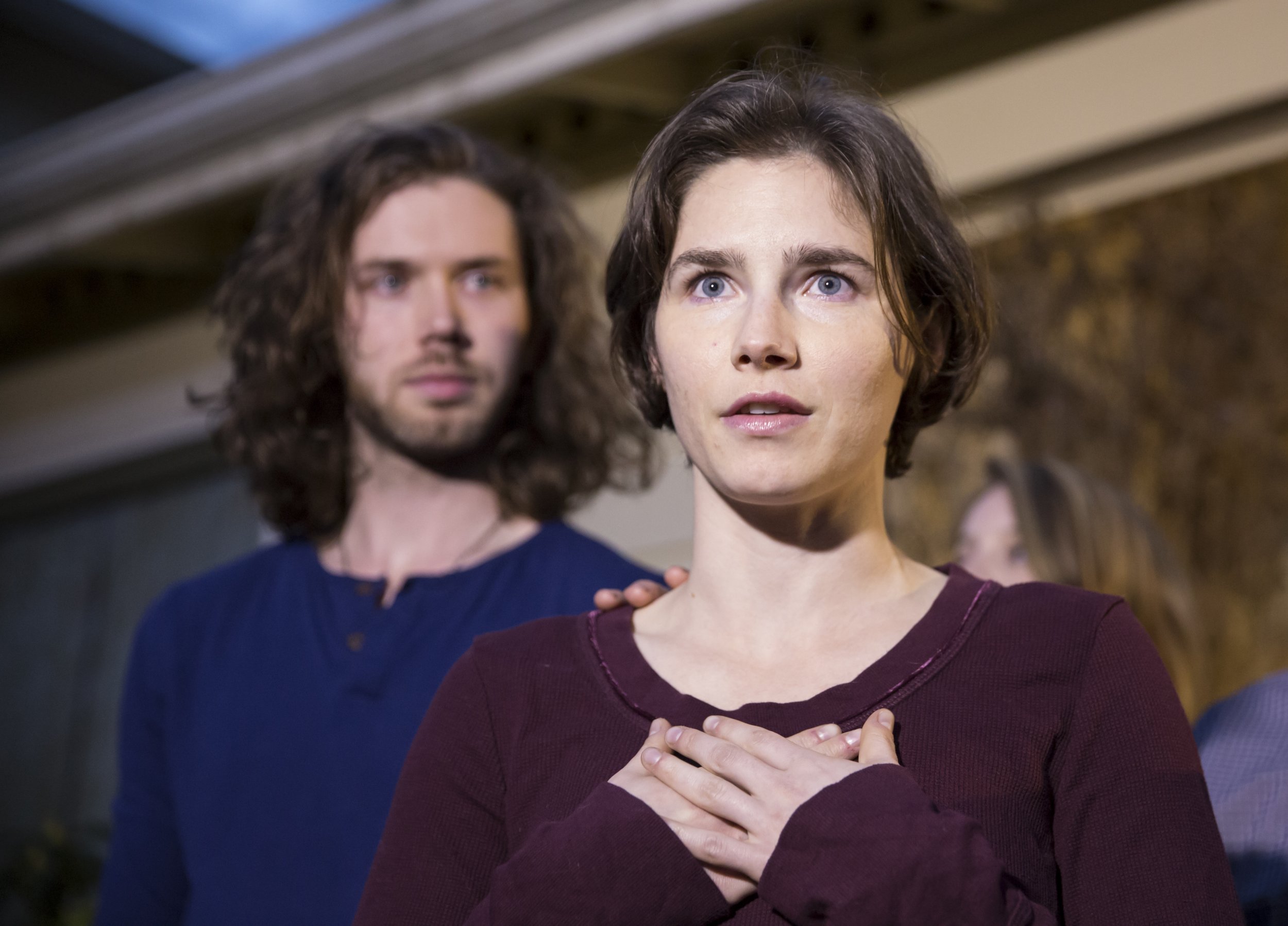 Italy must pay American Amanda Knox $20,000 in financial damages, the European Court of Human Rights ruled Thursday.
The court based in Strasbourg, France, ruled that Italy must pay for police failure to provide legal assistance and an independent interpreter during a long night of questioning following the November 1, 2007, slaying of Knox's British roommate, Meredith Kercher.
In other words, the $20,000 damages are for police failures to provide Knox with access to a lawyer and a translator, The Guardian reported Thursday.
Knox posted on her blog Thursday: "I remain forever grateful to everyone around the world who has believed in me, defended me, and spoken out on my behalf throughout the years. I couldn't have survived this without your support."
Knox and Kercher lived in an Italian apartment while attending college when Kercher was murdered.
In March 2015, Knox was finally acquitted of Kercher's murder by Italy's highest court after seven-plus years of legal battles and various rulings. Her convictions for murder and sexual assault were previously overturned.
"Ms. Knox had been particularly vulnerable, being a foreign young woman, 20 at the time, not having been in Italy for very long and not being fluent in Italian," the court noted.
However, the court ruled there was insufficient evidence to support claims of psychological and physical mistreatment.
Carlo Dalla Vedova, Knox's defense attorney, said the court's decision "is not a big surprise for me because the supreme court already said there were many mistakes."
Furthermore, the court explained that Italy had not adequately proved that "the restriction of Ms. Knox's access to a lawyer…had not irreparably undermined the fairness of the proceedings as a whole."
The $20,000 fine is composed of damages, costs and expenses.
Knox, now 31 and living in her home city, Seattle, spent three years behind bars for falsely accusing a Congolese bar owner of the killing, for which she was convicted.
"I never should have been charged, much less convicted, of slander," Knox blogged. The court's ruling on Thursday means, she wrote, "that my slander conviction was unjust."
Claiming police coerced her accusation of the bar owner, Patrick Lumumba, while undergoing questioning in the case on November 6, 2007, Knox maintained that stance.
"I hope Patrick Lumumba will understand also through the outcome of this decision that she was put in a very difficult situation," Dalla Vedova said.
The court noted that Knox quickly and repeatedly retracted the statement about Lumumba.
The Guardian reported that Thursday's ruling also concluded that authorities had twice violated her right to a fair trial and that authorities had failed to investigate Knox's complaints that she had been subjected to degrading treatment, including being slapped on the head and deprived of sleep. The court did not, however, uphold her complaint of ill-treatment.
Furthermore, the court noted that even though her lawyer had requested an investigation into "the incriminating statements," the investigation to clarify never materialized.
Also, the court noted that Knox's complaints about her interpreter's alleged inappropriate conduct were never investigated in the Italian courts, either. Knox had accused her interpreter of acting as more of a mediator with a "mother attitude" instead of a more professional one.
The scandalous case involved victim Kercher, a Leeds University student living in Perugia on a one-year exchange program in Umbria. She had been stabbed in the neck in a bloody scene that made constant headlines the world over at the time.
Knox and her Italian boyfriend at the time, Raffaele Sollecito, were initially charged with sexually assaulting and killing Kercher.
Due to the flip-flop nature of the convictions over the years, Italy's justice system drew much international criticism.
Meanwhile, Dalla Vedova said he will decide whether to challenge the court's standing conviction for malicious false accusations.