European ISIS Members Sentenced to Life in Jail in Iraq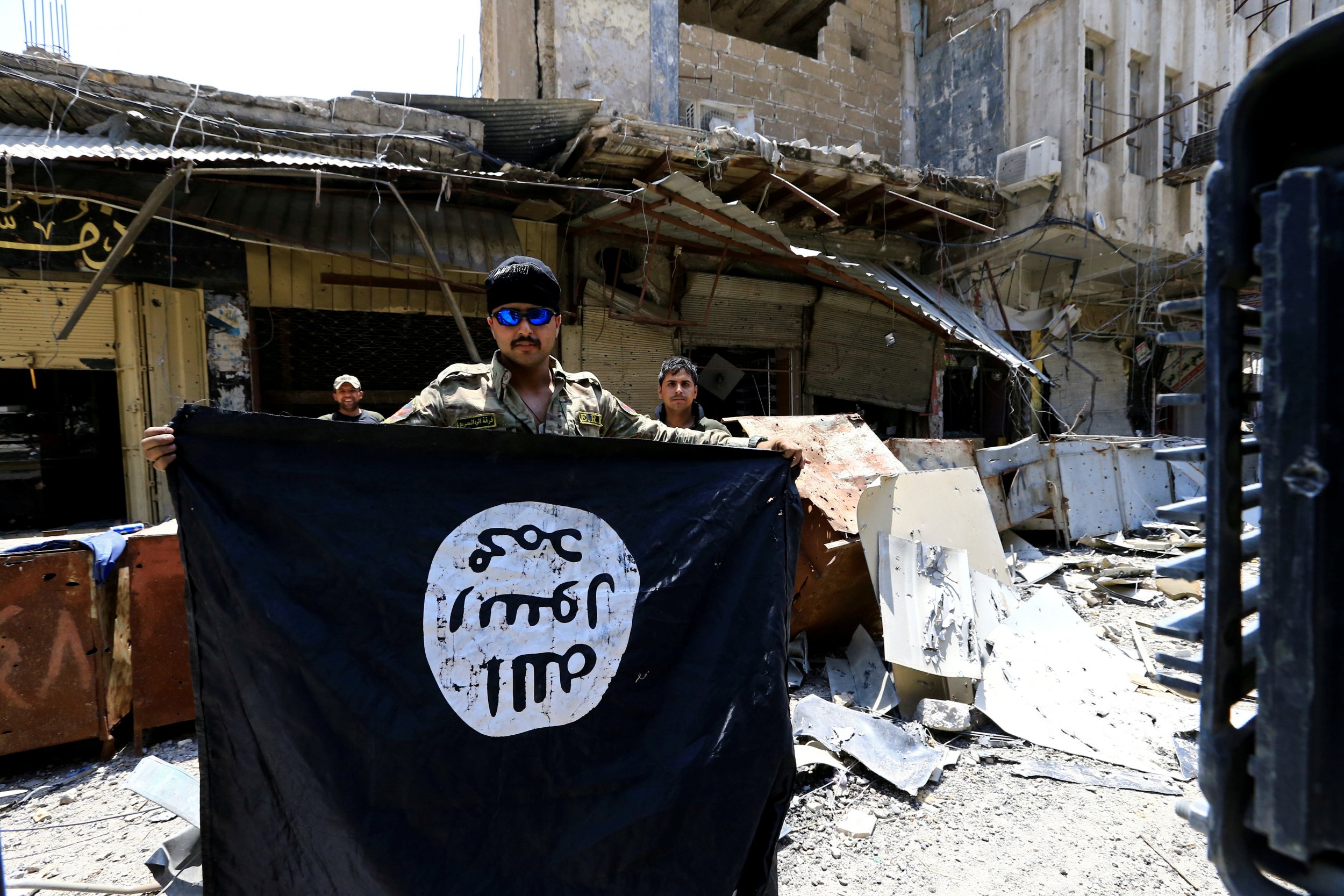 An Iraqi court has sentenced a German woman and French man to life in jail for joining ISIS.
Nadia Rainer Hermann and Lahcen Ammar Gueboudj were found guilty of membership in the extremist group. Hermann had already been given an additional one-year term for illegally entering Iraq, Deutsche Welle said. A life sentence in Iraq is equivalent to 20 years.
Hermann and Gueboudj were two of hundreds of Europeans who traveled to join ISIS's so-called caliphate from 2014 onward. The group is now confined to a thin strip of desert along the Syria-Iraq border, though it maintains cells of fighters in several Iraqi and Syrian cities that have proved their ability to continue to launch attacks.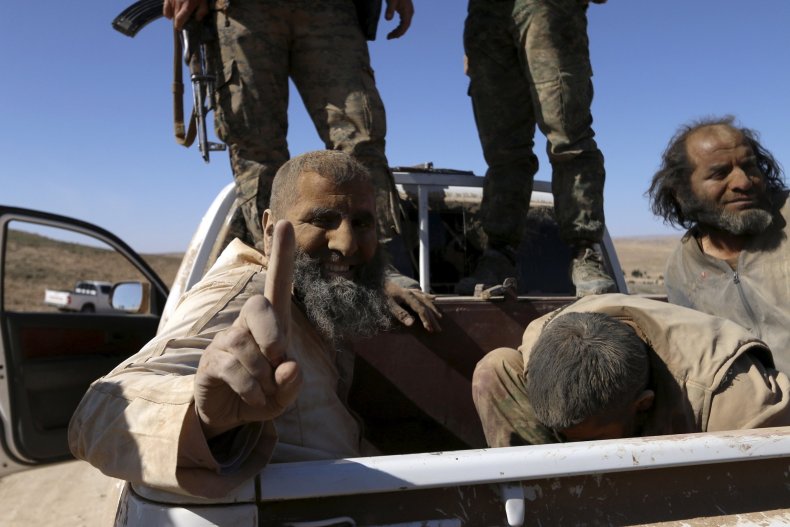 Hermann's mother, who is of Moroccan descent, also traveled to join ISIS, AFP said. In January, a Baghdad court sentenced her to death, though it was later commuted to life in jail. Both mother and daughter were arrested in Mosul in July 2017, where the Iraqi government declared victory over the group in December of that year.
Speaking German with a few words of Arabic, Hermann told the court she was trying "to run away from the people" of ISIS. She reached Syria via Turkey, along with her mother, daughter Yamana and mentally disabled sister, who was killed in a bombardment. Hermann's lawyer argued that her client was a minor when she went to Syria, and that her later marriage to an ISIS fighter was "not a decision taken by an adult in full conscience."
Guiboudj, 58, said he was forced to sign confessions during his interrogation. "I signed confessions in Arabic without knowing what was written," he told the court. He claimed he'd only traveled to Syria to search for his 25-year-old son Nabil, taking his wife and children with him via Turkey. "I wanted to convince him to return with us to France," he said.
Iraq's justice system is struggling to deal with the tens of thousands of prisoners taken in the campaign to oust ISIS. The Associated Press estimated that the government has detained or imprisoned at least 19,000 people on suspicion of terrorism charges, of whom more than 3,000 have been sentenced to death since 2013.
Human rights groups warned that overzealous use of anti-terror legislation could see many prisoners face unfairly harsh sentences. According to a Human Rights Watch report, death sentences are not only being handed to hardened fighters, but also to support staff like cooks and doctors.
Prime Minister Haider al-Abadi even ordered an increase in the pace of executions after a group of missing hostages were found dead close to Baghdad in June. He demanded "the immediate punishment of terrorists condemned to death whose sentences have passed the decisive stage," meaning those whose appeals have been exhausted.