European Jehovah's Witness Gets Six Years in Russian Jail for Joining 'Extremist Organization'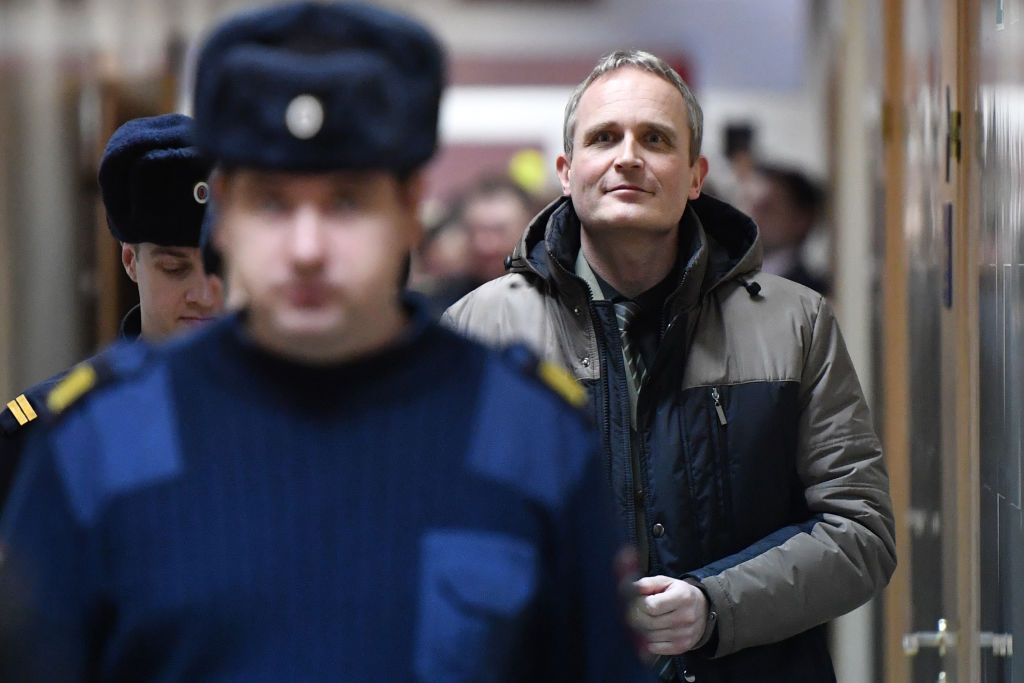 The decision by a court in Russia to uphold a six year jail term for a Danish citizen, arrested for being a member of the Jehovah's Witnesses, has been condemned by Amnesty International as an "affront to the rights to freedom of religion."
The initial arrest of Dennis Christensen for his membership of the Christian religion, which is banned in Russia as an extremist organization, was broadly denounced by the international community at the time. Amnesty International has now said Russian authorities have overlooked an opportunity to put right an egregious wrong.
"The authorities missed an opportunity to overturn the grim injustice done to Dennis Christensen, who was thrown behind bars solely for exercising his right to freedom of religion and peacefully held belief. Dennis Christensen should be immediately and unconditionally released," the international NGO's Russia Researcher, Natalia Prilutskaya, said in a statement.
From their international headquarters in New York the Jehovah's Witnesses have expressed their dismay over the ruling, saying that the prison sentence represents a sinister trend in Russian society.
"What we're seeing in Russia is a tragic repeat of its darkest times in history. Reminiscent of the Soviet-era, in Russia it is again a crime to be a peaceful Christian believer," Jehovah's Witness spokesman Paul Gillies said in a statement to Newsweek.
Gillies explained that he believed Christensen's detention in Russia would embolden authorities in a further crackdown against the group's faithful. In April 2017 Russia's Supreme Court banned Jehovah's Witnesses, branding the religious organization an "extremist group." Since then authorities have engaged in campaign of intimidation against adherents, raiding their homes and arresting them. As a result many Jehovah's witnesses have fled the country, seeking refuge in neighboring states.
"Over the past three months since Dennis' original conviction in February, there have been 115 home raids and three times as many criminal cases initiated against Jehovah's Witnesses compared to the previous three months," Gillies said.
"There is international concern that today's decision will further fuel this exponential increase, as law enforcement will likely be emboldened to raid more homes of Jehovah's Witnesses, arrest them and prosecute them as so-called criminals," he added.
In the two years since Christensen's arrest the European Union has called for his "immediate and unconditional release." The United Nations' Office of the High Commissioner for Human Rights has also called on the Russian authorities to release everyone who has been arrested for their peaceful religious convictions. Applications relating to the Dane's case have been filed with the European Court of Human Rights.