Jewish Center Closes in Sweden After Swastika Graffiti and Threats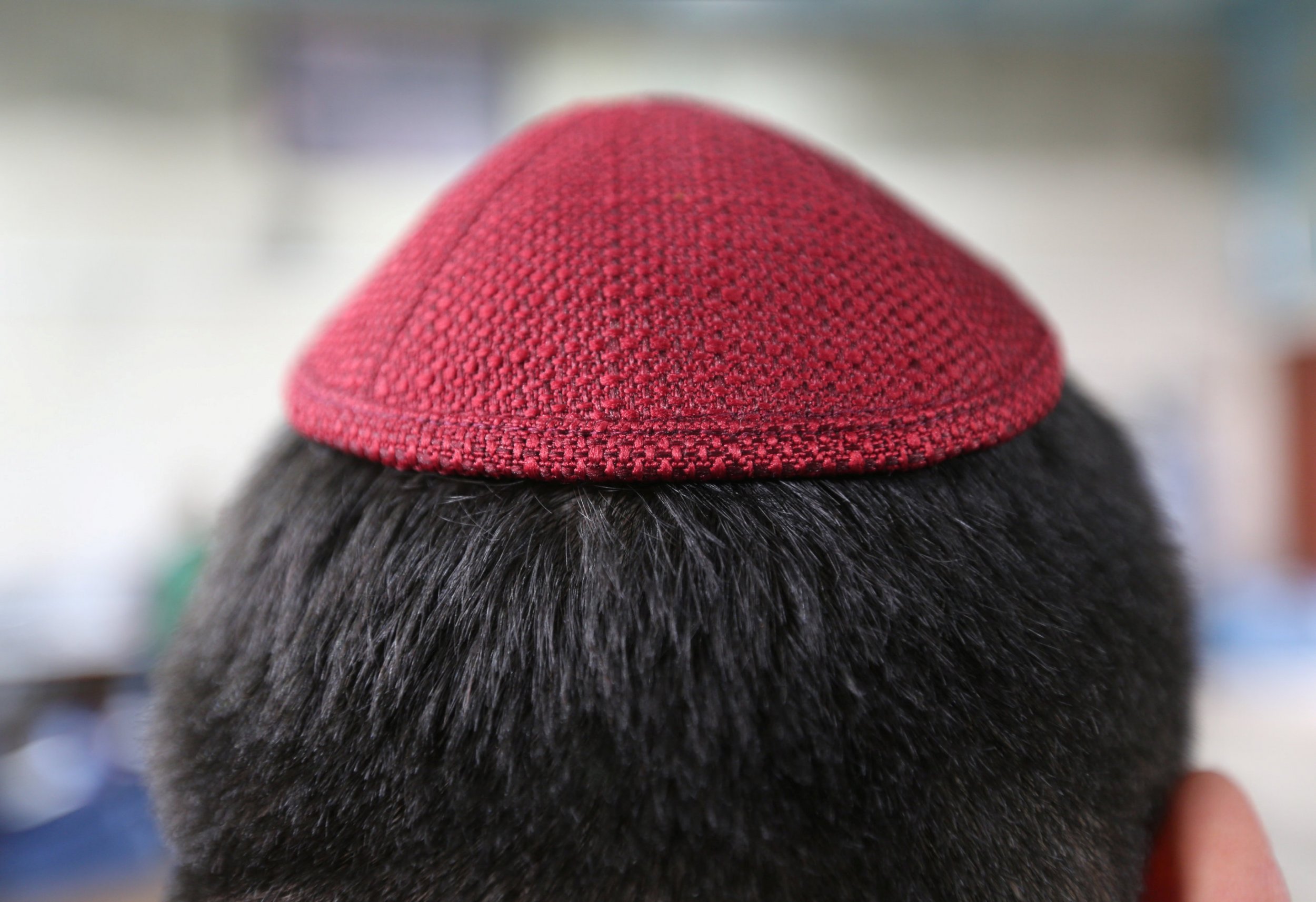 A Jewish center in northern Sweden closed its doors Sunday after being targeted with a series of anti-Semitic threats, possibly from a neo-Nazi group.
The Jewish Association (Judisk föreningen) in the town of Umeå received threatening emails and had its buildings vandalized with stickers of swastikas and spray painted messages such as "we know where you live," according to a report from Swedish network SVT News Västerbotten. The center's spokesperson even received a visit to her home.
After a meeting Sunday, the association decided to suspend operations.
"Too many things have happened lately which mean that Jewish parents don't feel safe having their kids at the schools," spokesperson Carinne Sjöberg told SVT. "Our children shouldn't need to live in a world where they have to be ashamed for what they are, but it's not possible to operate if people are scared."
She continued: "I have also been visited in my home and we must constantly receiving threatening emails. Last weekend we had an incident that is now reported to the police. I feel very sad."
Sjöberg, who said that police told the association to install security cameras, asserted that the neo-Nazi group Nordfront was responsible for the hate campaign.
"My mother and father are [Holocaust] survivors, so this is not OK," she added to the BBC. "Enough is enough. It was like stepping into their shoes in the 1930s."
The town of Umeå has a population of close to 120,000, with an organized Jewish community of about 50 members, according to a 2016 profile by Israeli outlet Haaretz. It attracted headlines two years ago when residents held a rally to mark the anniversary of Kristallnacht—a night of violence against Jews in Nazi Germany—and the Jewish community was not invited. Organizers later stated they feared it could be an unwelcoming or even unsafe environment for them.
"It is not this Umeå as I know, something happened," Sjöberg told SVT. "But when incidents occur where Jewish children are vulnerable and at risk because of their origin, then it has gone too far."
Far-right parties have also seen explosions in popularity in both France and Germany ahead of elections in both countries this year and the far-right, anti-immigrant Sweden Democrats Party has seen a rapid surge in popularity. A YouGov poll last week showed the party as the most popular in the country with its support having doubled since the last election in 2014. Last December, the party expelled one of its members of parliament for anti-Semitism.
Anti-Semitism has been on the rise across several Europen countries. In Germany, there was a 200 percent rise in anti-Semitic abuse in 2015, with Britain recording a 36 percent rise in anti-Semitic incidents the following year.