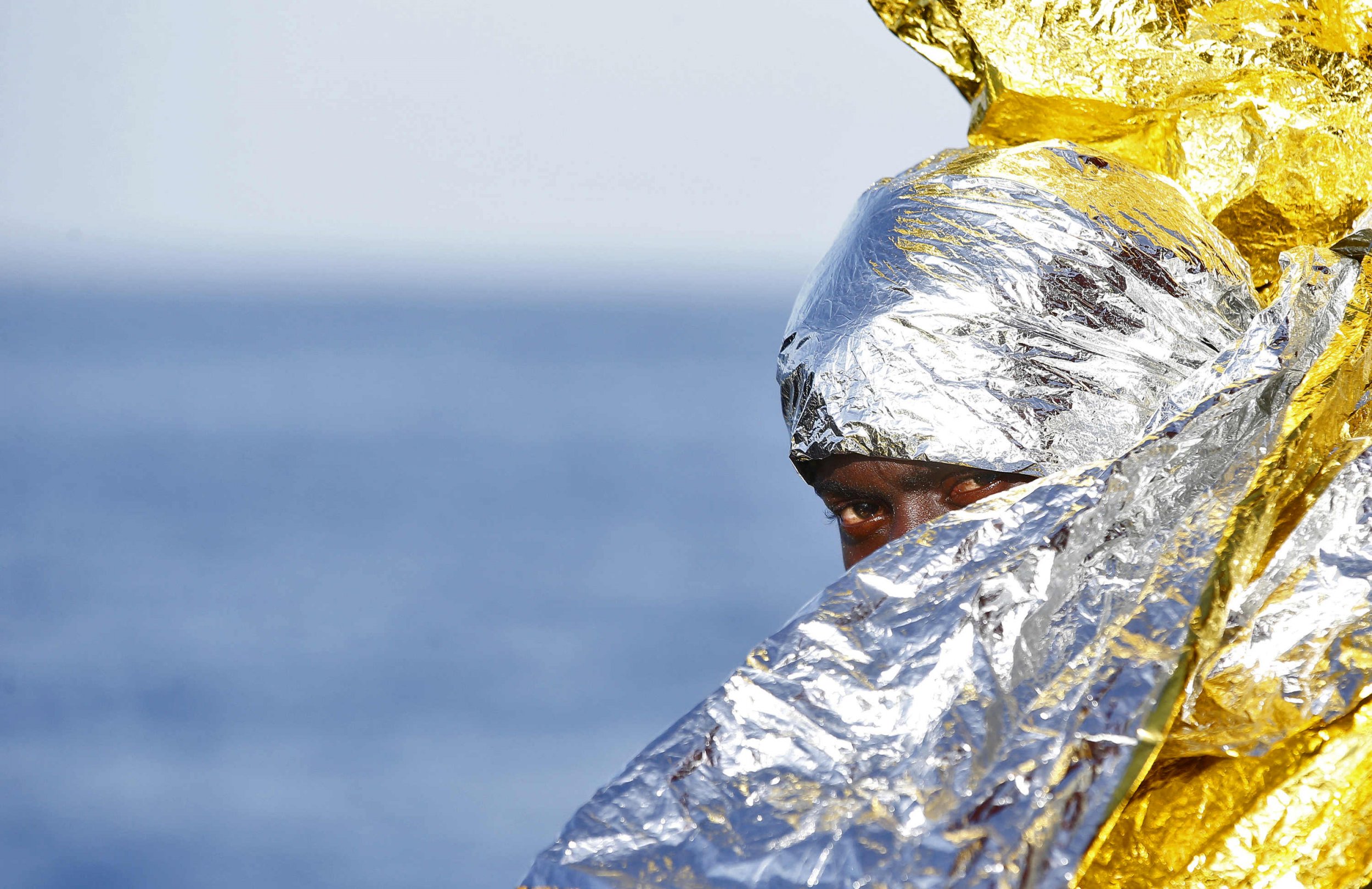 More refugees and migrants are dying on the treacherous sea crossing to Italy than at the height of the European refugee crisis in late 2015, a new report says, partly blaming "reckless European strategy" for the chaos.
Amnesty International research found that 73,000 refugees and migrants reached Italy by sea in the first half of 2017, 14 percent more than in the same period the previous year.
The mortality rate from January to June this year of 2.7 percent is more than triple that of late 2015, when the EU's search and rescue operations to save refugees and migrants from drowning in the Mediterranean were in full flow, and is slightly higher than the 2.5 percent registered throughout 2016. Around 2,000 people have died crossing the central Mediterranean this year.
"The immediate cause for the rising death toll is that the conditions in which refugees and migrants have been made to cross the sea have deteriorated," the report says.
"Partly in response to EU-led efforts to disrupt their activities, smugglers in Libya have been loading more people onto boats of a lesser quality, mostly inflatable rubber ones, with insufficient fuel, no lifejackets or other safety features, and often with no means to call for help, such as a satellite phone.
"These boats have virtually no chance of reaching European coasts by themselves and they are in need of rescue from the moment they depart," the report continued.
Amnesty stresses that European leaders have prioritized measures to stop migrants and refugees departing from Libya, rather than stepping up operations aimed at saving those who do make the trip, a strategy it described as reckless.
A declaration agreed by European ministers at an EU summit in Malta earlier this year focused on supporting Libya's communities and coastguard and "seeking to ensure adequate reception capacities and conditions in Libya for migrants," rather than on ensuring safe passage to Europe for refugees.
"European leaders have ceased to view search and rescue as a priority and have failed to respond to the changing conditions and increased dangers refugees and migrants are now exposed to," the report says.
Instead, Amnesty reported, the EU has sought to co-operate with Libya's Government of National Accord, an often crisis-laden administration that has emerged as the internationally-recognized entity leading the country following the removal of Muammar Gaddafi in 2011.
But it warns the migrants found by Libya's coastguard face a return to the country, where they can fall victim to "horrific conditions in detention, torture and rape."
European authorities should immediately boost resources for search and rescue operations, it argues. "In short, a multi-country humanitarian operation under the operational coordination of the Italian authorities, similar to what was in place in 2015 is urgently needed," it says.
Meanwhile, the report recommends, the Libyan coastguard must only carry out search and rescue operations within their own waters, and should hand anyone rescued over to an appropriate EU-backed vessel to be returned to a place of safety.