European Studios Bring Local Culture to Gamers Worldwide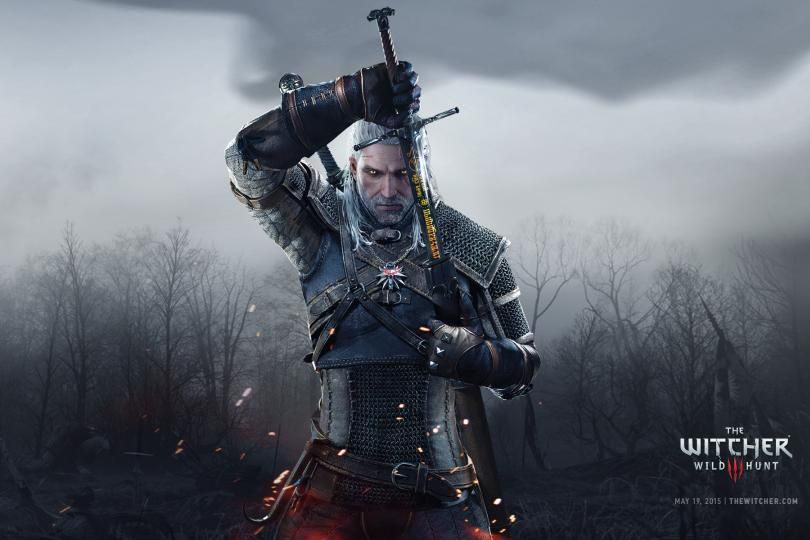 Updated | Terroir is a French concept that describes how wine from the region of a particular vintage influences its taste. Whether it be sunshine or soil or 100 days in the fruttaio, the sum of all these subtleties can be found in a flavor. The concept also applies to the emerging video game studios across Europe. Politics, history and personnel are defining regional video game styles and reaching millions of gamers in the process.
More than 3,200 developers work across Europe, according to a recent report from the European Game Developers Federation. They range from monoliths such as Minecraft pioneer Mojang Studios, based in Stockholm, to mass market AAA publishers like Ubisoft, based in Rennes, France, to small, independent studios like Life Is Strange developer Dontnod, based in Paris. In 2016, European game studios generated more than $18 billion in revenue. The global reach of these studios is undeniable, but some serve gamers a local flavor more consciously than others.
Polish, Slavic Culture
No game typifies this more than CD Projekt RED's The Witcher 3: Wild Hunt, the third and final game in an epic fantasy trilogy began 10 years ago. The franchise has sold tens of millions of copies and turned a 370-person studio in Warsaw into a billion-dollar business. And it did so by being uniquely Polish. The series owes its roots to Andrzej Sapkowski's Wiedźmin, a collection of short stories from the 80s and 90s awash in Polish culture. For Konrad Tomaszkiewicz, game director at CDPR, the familiar local folklore would prove to be an exotic source material for global audiences overloaded by Western and Asian fantasy tropes.
"Polish and Slavic cultures are very rich ones, and by being able to draw on them for our titles we get to show gamers stuff that feels genuinely new and fresh, while promoting our culture at the same time," he told Newsweek via e-mail. "So, when you're playing the games, you'll find a lot of references to classic Polish literature and films."
The government has played a big role in helping Polish studios succeed, Marek Tymiński, CEO of Polish studio CI Games, told Newsweek. It has offered multi-million dollar research grants for companies that agree to develop games in the country and has promoted its products on the international stage. A 2011 photo shows Polish Prime Minister Donald Tusk presenting President Obama with a copy of The Witcher 2: Assassins of Kings.
"The new government finalized and brought financial support to the video game industry," said Tymiński. "The video games segment is critical to Polish politicians, because it's a great example of how Polish companies succeed globally in one of the modern industries."
Global Themes
European studios from other regions see global themes rather than politics playing a more substantial role. Consider Werewolf: The Apocalypse from Parisian company Cyanide Studios. An action-RPG based on a tabletop game (think Dungeons and Dragons ) from the mid-90s, Werewolf: The Apocalypse takes place in a world where long-dormant tribes of werewolves emerge to confront humanity over climate change. The dying planet calls the werewolves into service and, according to Narrative Director Martin Ericsson, the themes of cathartic justice are rooted in today's headlines.
"In the mid-90s [climate change] wasn't a mainstream thing. Now we know, and the theme of the game is more relevant," said Ericsson. "I think that's a question a lot of people are asking themselves today. Where is my boundary? If I don't rage now, when? It's very much that rage's time has come."
Ericsson explained they are selling the fantasy of "turning into a 3-meter killing machine and popping the head off of insert-name-of-your-favorite-hated-politician." The game is still in early development so it's unclear to what extent political figures will be represented, but Ericsson and his team recognize a mood and a movement worth exploring.
"We don't like trying to push a political position, we like to ask a question, a big, important question: what is the price of changing the world?" he said. "It's about putting a face on the evils of the world and ripping it off."
Cyanide Studios also brings a French influence to some of it's lighter fare. An upcoming project, Styx: Shards of Darkness, features a goblin assassin as a hero with a penchant for cutting sarcasm, toying with a French stereotype.
"Styx is a bit arrogant. Sometimes he can be the French cliche, the 'I don't care about you' type," said Julien Desourteaux, a level designer for Cyanide Studios who worked on Shards of Darkness. "Of course, we're not really like that."
Existing in the 'in between'
For Desourteaux, the small, local team working from Cyanide's Paris office offers advantages beyond adding things that feel French into the games. There is a practicality to keeping studios on a smaller scale that compliments those nuanced character traits or historical influences. For similar studios across Europe there seems to be a sweet spot between the massive AAA funding from major publishers that come with long strings and tight deadlines and the on-again, off-again workflow of a perpetually almost bankrupt indie studio.
"I think there is a new kind of project out there as well. Not AAA, but like a double A or triple B, I don't know what you'd call it. It's not an indie, but right in between," he said.
That "in between" Desourteaux describes is where many European studios exist these days. CDPR is the exception, not the rule, and the growing number of mid-size development studios are not turning into billion-dollar behemoths overnight. Instead, as studios like Cyanide and CI Games define their styles they unintentionally motivate each other.
"It's the same with films—you've got European, American, Japanese and other styles of filmmaking, and they're all different in certain ways. I think as developers we're aware of these kinds of differences and often draw inspiration from each other," said Tomaszkiewicz. Tymiński agrees.
"There's a bit of Polish style in games coming from our country in the same way that there is a bit French style within the games coming from France," he said. "We're all are proud of the fact we create unique products that then conquer the world."
Correction: This article originally stated that Styx is an orc. Styx is a goblin.