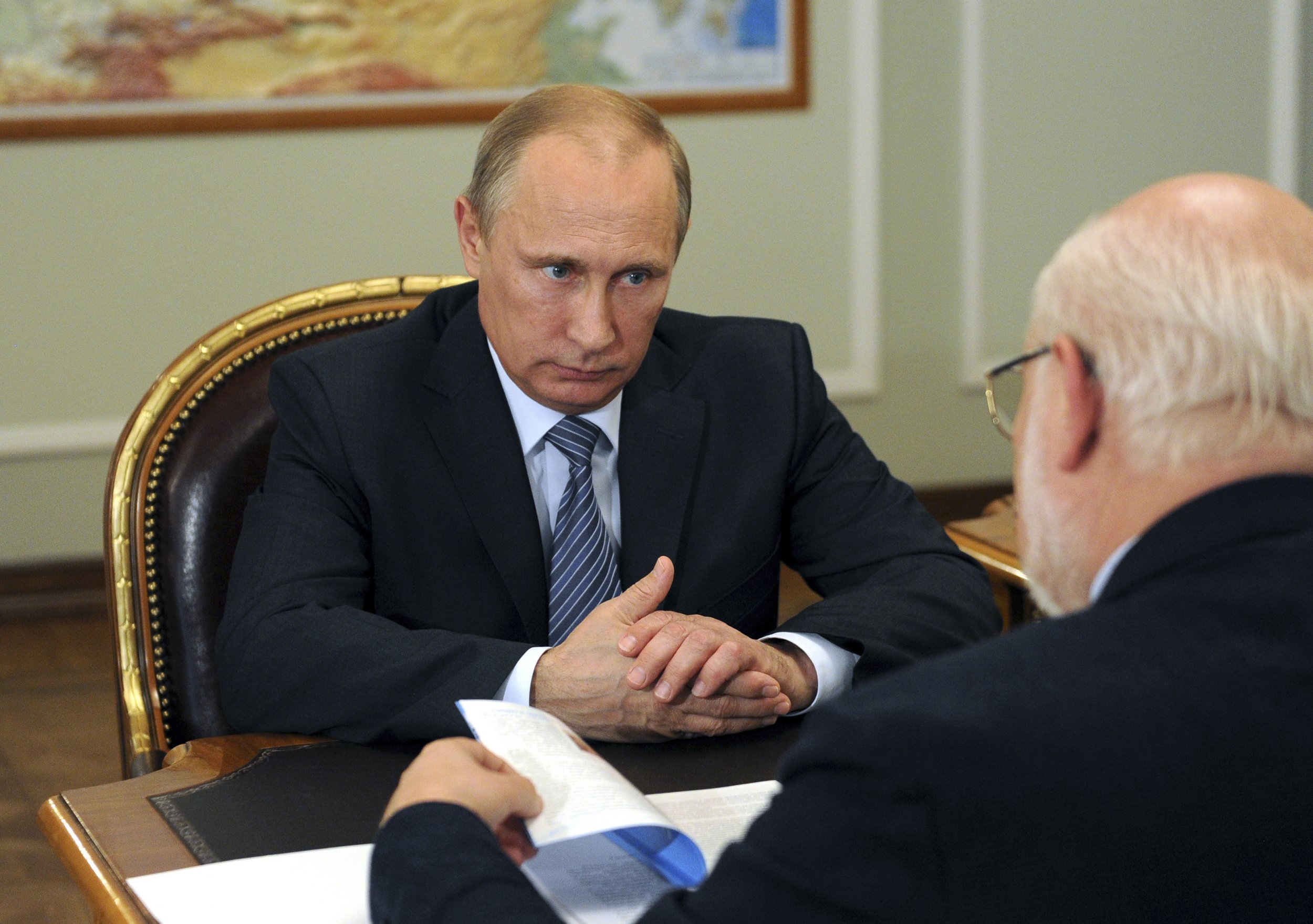 The European Union has agreed to new economic sanctions against Russia for its role in Ukraine, and the measures will target its energy, finance, and defense sectors, the BBC reports. More details are expected to come this afternoon.
America and Europe have already enacted a number of sanctions, such as visa bans and asset freezes, against Russian individuals, particularly those involved with fighting in Ukraine. Dmitry Rogozin, Russia's deputy prime minister, is so far the highest-ranking official touched by the initial sanctions, The Telegraph reports. Russian intelligence chiefs are among the 15 individuals and 18 entities added to the list for freezes and bans.
This next phase of sanctions, which will likely include an arms embargo on future deals, is expeced to focus on Russian state banks' ability to access capital markets; the defence sector; dual-use goods, which include technologies that can also be used for military purposes; and sensitive technology, such as for shale and Arctic exploration, used in the energy sector. The aim, according to the BBC, is to make supporting pro-Russian rebels fighting in Ukraine a more expensive endeavour.
The downing of Malaysia Airlines flight MH17 on July 17 fuelled calls for the EU to do more to punish Russia. All 298 people on board the plane died, the majority of them Dutch citizens. Speaking on Tuesday, U.S. Secretary of State John Kerry said there has been "no shred of evidence" to show Russia moving to end violence in the region, the Guardian reports.
European ambassadors from Germany, France, the U.K., and Italy, agreed yesterday to extend the sanctions list to cover Russian President Vladimir Putin's "inner circle," reports the EU Observer.
Putting sanctions on Russia has been a more difficult conversation in some European nations than others. Germany is a close trading partner with Russia — a relationship worth an estimated $100 billion last year — and heavily reliant on the country's energy resources. But Finance Minister Wolfgang Schäuble said peace and stability in the region were more important than economic interests, The Wall Street Journal reported.
Although it's likely that Germany will be among the most affected European countries, the release of evidence by the United States that reportedly includes photos of Russian forces firing rockets over the border into Eastern Ukraine, and separatists using military equipment from Russia, combined with a marked shift in public opinion in Germany — 52 percent of Germans support tough sanctions against Russia, according to a Der Spiegel poll — means there has been growing pressure to join in and enact sanctions.