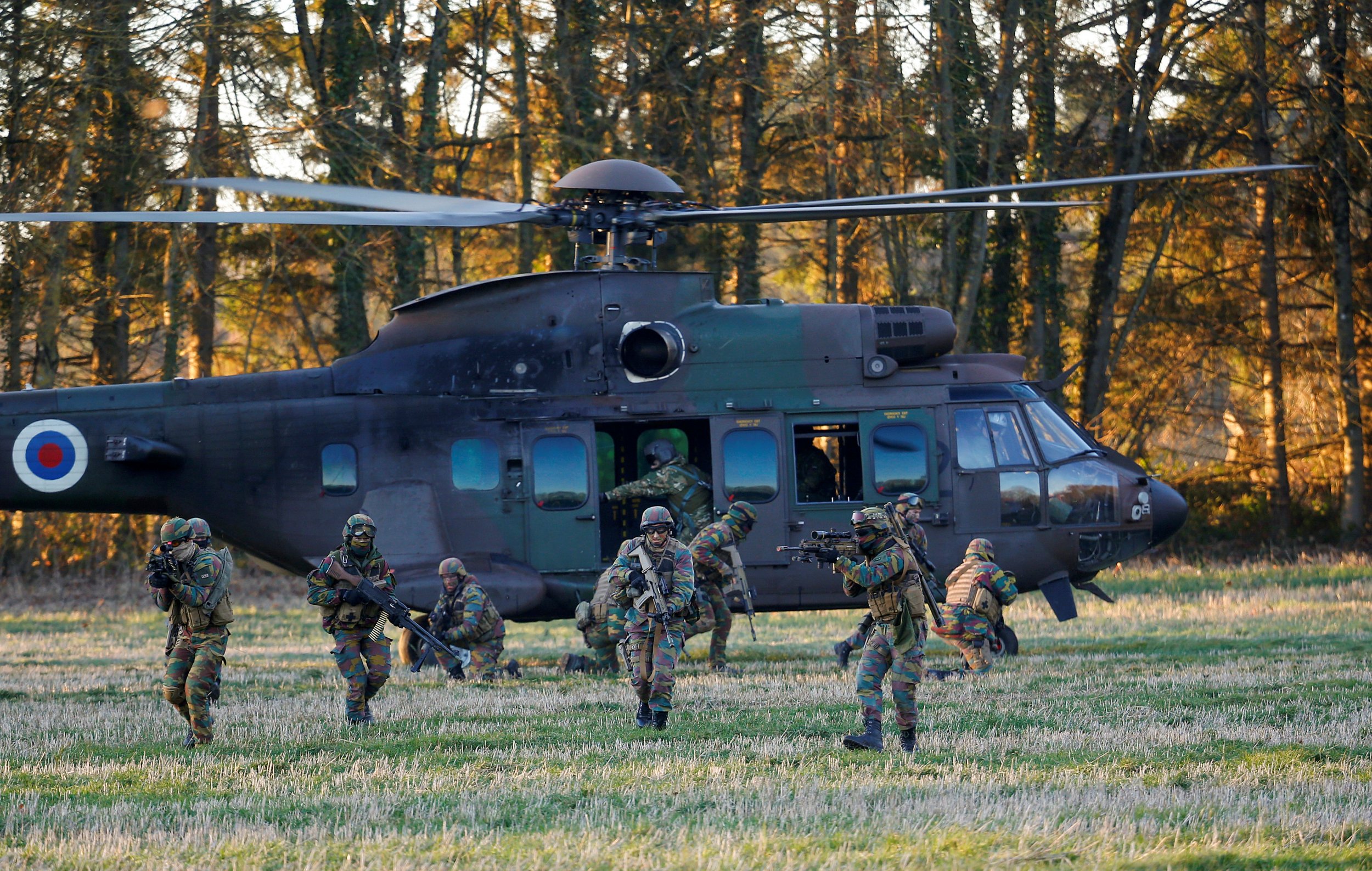 A majority of Latvians and Lithuanians are in favor of an EU army amid simmering tensions in the Baltic region with their neighbor Russia, Latvian news agency LETA reports.
More than a half of Latvia's population (59 percent) and over two thirds of Lithuania's (71 percent) back the idea of an EU army—a divisive proposal among the bloc's members, an Eurobarometer survey carried out in April shows.
Neighboring Estonia, the northernmost of the Baltics, was just shy of majority support for the idea of an EU army, with 48 percent backing. The highest support for an EU army came from the Netherlands and Belgium (both 74 percent).
While the idea of an EU-wide military and defense integration periodically resurfaces, it does not enjoy unanimous support among members, and there are currently no large-scale plans to realize it. In February, Germany integrated a Romanian and Czech unit into its budding Framework Nations Concept.
Read More: NATO intercepts 32 Russian jets above the Baltic in a single week
The countries with the lowest support for the idea were the U.K., the only current EU member on its way out of the union, with 39 percent backing, and Sweden with 40 percent. Sweden is among the few EU members outside NATO or any other formal military alliance.
The Baltics are among the NATO allies most concerned with neighboring Russia's increasingly fraught ties with the West and military reinforcement. Since Russia's annexation of Crimea from another former Soviet state, Ukraine, the Baltics have sought reassurance that their allies would not allow them to be similarly vulnerable; the three, plus Poland, will soon host four NATO battalions.
European Commission President Jean-Claude Juncker tried to rally support for an EU army in 2015, arguing that it would "convey to Russia that we are serious about defending the values of the European Union."
When it comes to a common defense and security policy across the union, the idea was even more popular in the Baltics. Lithuania and Luxembourg both voted 87 percent in favor, Germany was 84 percent, and Latvia and Estonia both sat at 83 percent. The lower end of the spectrum had Austria with 57 percent, Sweden with 59 percent and Italy with 64 percent.
The Baltics were also in favor of a common EU foreign policy, with Lithuania once again leading the charge across the EU with 80 percent support, followed by 68 percent of Estonians and 66 percent of Latvians.
Spain (79 percent) and Germany (77 percent) were among the top backers, while Sweden once again led the opposition to the common foreign policy with the majority (55 percent) against it. A good number of Czechs (43 percent) and Danes (40 percent) also voiced opposition.