European Union Leaders on Donald Trump's Victory: How Did They React?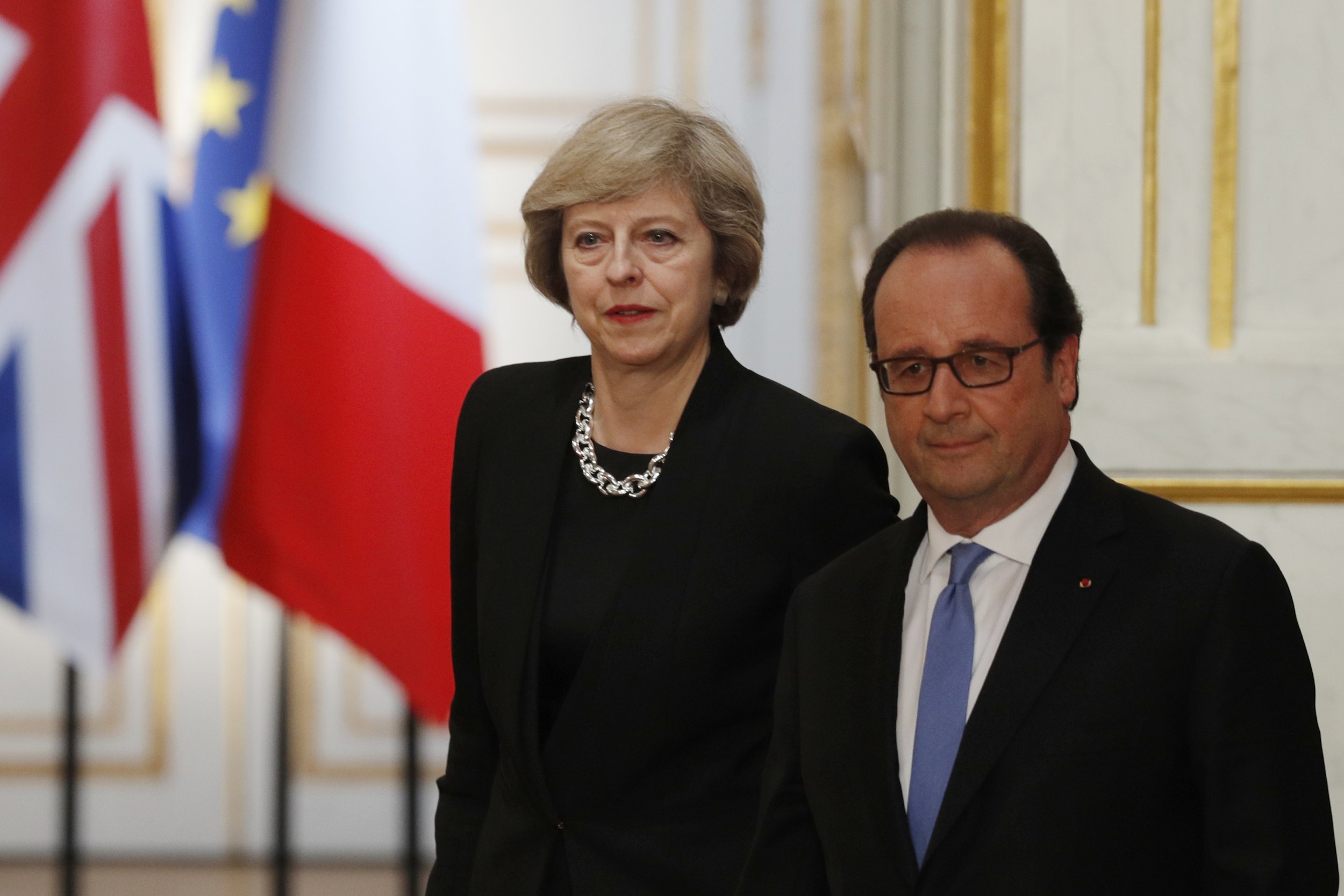 As Europe woke up to the news Wednesday that Donald Trump had been elected president of the United States, uncertainty remained the predominant feeling—except among far-right parties, which were quick to capitalize on Trump's victory.
In France, where an election time is scheduled to be held next year, President Francois Hollande said in a statement to the press that Trump's victory opened "a period of uncertainty" and added that "some things Trump said during the campaign ought to be confronted to the values and shared interests France holds with the U.S."
Former president and returnee candidate Nicolas Sarkozy tweeted that France "was and always would be the United States's friend," while his direct opponent in the French Right Primaries, Alain Juppe, said: "Populism was not the answer, populism lied to the people." Talking about populism, far-left politician Jean-Luc Melenchon said that "[Bernie] Sanders would have won" and that the Democrats's primaries had "smothered the popular energy."
In Germany, officials also condemned the news, with a worried Merkel government official calling Trump "the voice of anger" and speculating on what might happen if that "voice of anger entered the White House and was the most powerful man in the world."
Germany's Defense Minister Ursula von der Leyen prompted for clarification on NATO. Talking to broadcaster ARD, she said: "It's in our interest that America remains prepared to take on responsibility and open to the world."
In the U.K., Prime Minister Theresa May led the congratulations, stressing the importance of the U.S.-U.K. "special relationship." A source told Politico that she would meet Trump within the next 12 months. She had previously called his Muslim-ban plan "wrong." Foreign Secretary Boris Johnson—one of the minds behind Brexit—congratulated the president-elect, saying he believed passionately in the importance of the U.K.-U.S. relationship and was "confident we can take it forward together." UKIP Leader Nigel Farage praised Trump's "brave campaign."
EU foreign policy chief Federica Mogherini tweeted that trans-Atlantic ties with the U.S. went beyond the election of Trump.