Cheap Beer: Europeans Caught Illegally Crossing Into Russia to Score Booze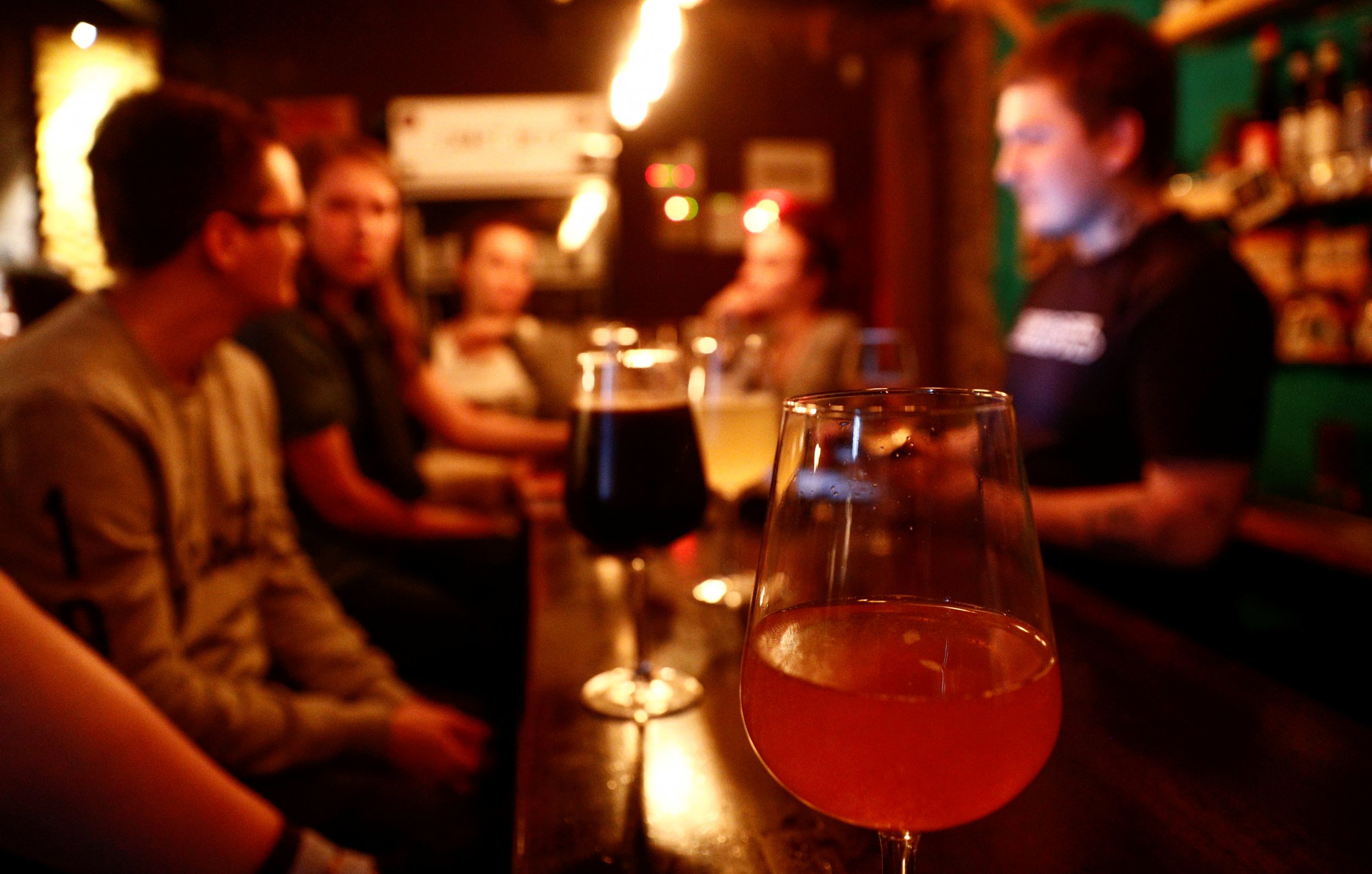 Most everyone has a go-to spot to pick up alcohol on the cheap: that place up the block that sells 24-ounce cans of High Life for $2, for instance. For some Europeans, the spot is Russia, where booze can be had for far less than in neighboring countries. In the past week, two separate groups of tourists have crossed illegally into Russia from Finland, some to buy alcohol. The latest incident involved four visitors from the U.K., who, according to the Finnish YLE, "couldn't resist the temptation to cross the frontier for a few quick beers."
Related: What do Russians think about Ukrainians? And vice versa?
The British tourists were caught and detained. They've since been allowed to return to the U.K., but are expected to face charges for their impromptu jaunt across the border Finland shares with Russia. The unidentified men, who had been competing in an orienteering event and were driving back to the town of Joensuu when they developed a taste for a little Russian alcohol, crossed the border only briefly. "They were on the Russian side for maybe 15 minutes," said Finnish border guard Timo Häkkinen. "Across the border they had drunk several cans of beer."
It is illegal to cross the 800-mile Finnish-Russian border without a permit, and its length is protected by restricted border zones. Even with the necessary paperwork, it is legal to cross the border only at specific checkpoints. The British tourists parked their car on the side of the road in Finland before crossing the border zone into Russia on foot. They were stopped by a Finnish border guard upon re-entering the country. After they were caught, they admitted they knew what they did was wrong, but couldn't resist the "temptation" to defy warning signs and head into Russia for a few drinks.
"If Russian border guards had come across the men in Russia, they would have been detained there to answer for their deeds," Häkkinen said. Now, back in the U.K., the men are expected to only have to pay a fine for their offense.
Bizarrely, this isn't even the first time in the past week that tourists have been caught crossing from Finland into Russia. Four Germans were recently detained for crossing a bridge into Russia, where they spent only six scant minutes before returning to Finland. Just as with the British tourists, the Germans were greeted by Finnish border patrol upon re-entering Finland, according to Finnish newspaper Ilta Sanomat.
Once again, Häkkinen stressed that if the group had been caught while in Russia, they wouldn't have gotten off as easily. "If the Russians had found them, their stay would have been quite a bit more adventurous," he said.