Europeans Say China Will Replace U.S. as Most Powerful Nation in 10 Years: Survey
Most Europeans believe that China will surpass the U.S. as the most powerful nation in the world within 10 years, according to a survey released Tuesday by the European Council on Foreign Relations (ECFR).
The survey is diagnostic of the mood in Europe after President Donald Trump tested trans-Atlantic alliances over his four years in office.
"Our survey showed that Europeans' attitudes towards the United States have undergone a massive change. Majorities in key member states now think the U.S. political system is broken, that China will be more powerful than the U.S. within a decade, and that Europeans cannot rely on the U.S. to defend them," the study read.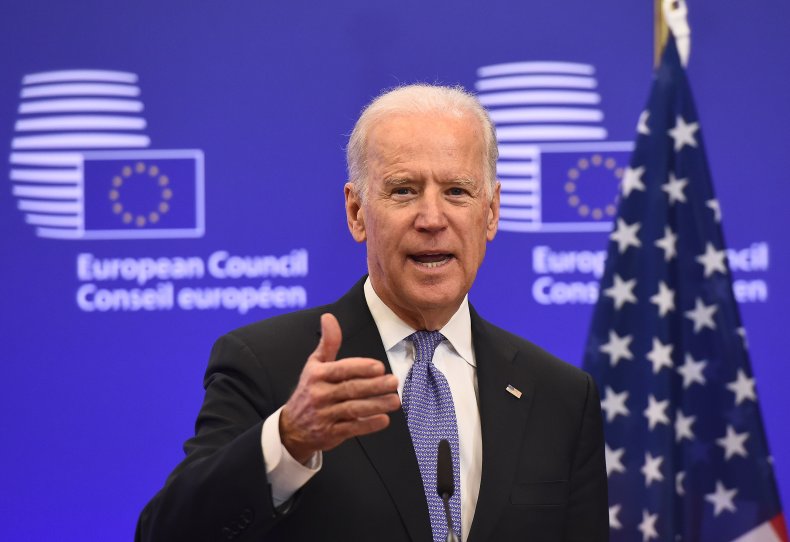 European leadership expressed how much it welcomes President-elect Joe Biden and a return to its shared core values. But the leadership in Brussels is also cautious about embracing the U.S. amid a new world order.
"The United States are back, and Europe stands ready to reconnect with an old and trusted partner to breathe new life into our cherished alliance," said European Commission President Ursula von der Leyen, as reported by the Associated Press.
The responses of 15,000 people across 11 European countries concluded that despite the renewed sense of leadership Biden will provide the U.S., America will not achieve the global leadership it once knew. Europeans think they should look to Germany, rather than Washington, for direction. In the case of conflict between China and the U.S., the report found that Europeans would like to remain neutral.
Unlike the tone of the Cold War era, when Europe and the U.S. formed a united front to confront China's growing global presence, Europeans today said they do not envision a bilateral world in which the West aligns against China, the survey found.
A belief in democratic values and international partnership have always united Europe and the U.S., but these objectives aren't going to define Europe's platform anymore.
"These goals will always endure. But in a changing global landscape, I believe it is time for a new transatlantic agenda fit for today's world," said Von der Leyen in November 2020, Reuters reported.
Just hours before the inauguration of President-elect Joe Biden, European Council President Charles Michel delivered a speech in Brussels calling for a new "transatlantic pact" between the EU and Biden Administration that better reflects this new order.
"Today is more than a transition. Today is an opportunity to rejuvenate our transatlantic relationship, which has greatly suffered in the last four years. In these years, the world has grown more complex, less stable and less predictable," Michel said, as quoted by Reuters. He added that COVID-19 relief, climate change, economic recovery, security and peace are a few of the focus areas he would like to coordinate on with Biden.
That new world order means making room for China's influence. Six out of 10 respondents from the survey think China will become more powerful than the U.S. within the next decade, despite Biden's leadership. It's not that Europe wants to align with China, either, the survey found. The bloc is more so intending to have its own unique agenda that is neither American nor in China's best interest.
China has also become a top trade partner of Europe. Newsweek reported that Chinese-EU trade from January through September 2020 to be 425.5 billion euros, or roughly $516.8 billion, far more than that between Europe and the U.S..
Leaders from Beijing and Brussels solidified China's new status as a top player in Europe when they signed the Comprehensive Agreement on Investment on December 30. The agreement symbolized a shift in official EU-China relations, and the U.S. was critical of the move.
Trump's legacy will continue in Europe, according to the survey. But the final takeaway for Biden's team will be determining how to navigate away from policies that reflected a "weak" America: "There is now a unique opportunity to revive and transform the transatlantic alliance – but one cannot seize this with unconvincing promises of restoration and bipolarity. A new transatlanticism is needed – one based on a common understanding that the US-Europe alliance is not enough to reshape the world."
A majority of Europeans did not trust American voters to not re-elect Donald Trump, the survey found. Most European respondents said they found the U.S. political system was "broken" and think Europe should invest in its own defense, rather than rely on U.S. partners.
According to the survey: "The Biden administration is coming to power at a moment when Trump's "America's First" policy has failed to provide Washington with greater global influence, while a return to Obama's strategy is not viewed as realistic because of America's unreliability and waning power."
The survey also found that the European bloc itself is internally divided; southern countries were more likely to say they thought the EU system was broken versus member countries in the north felt the EU was successful.
European leaders have invited Biden to Brussels to meet as soon as possible.