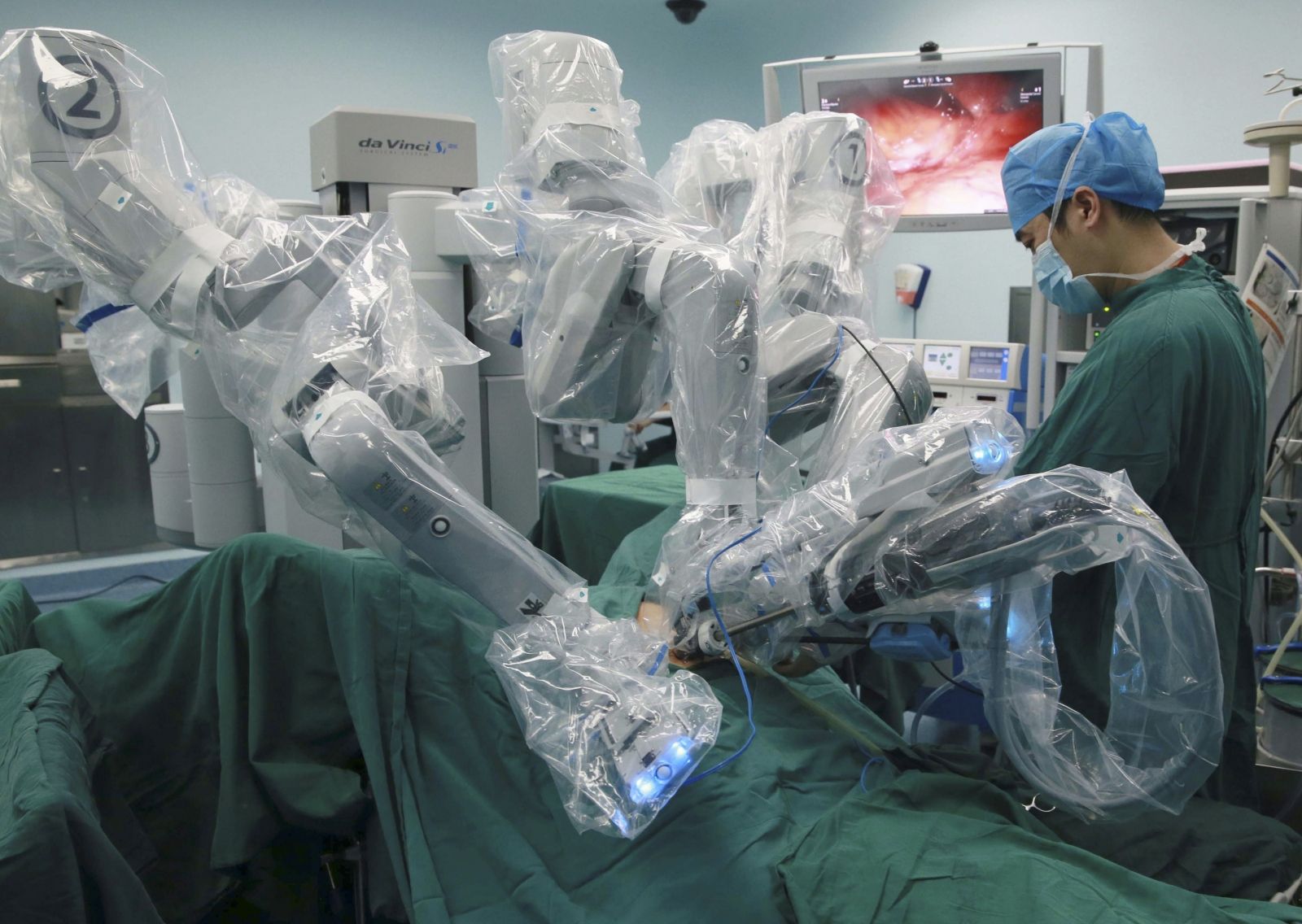 Europe's first all-robotic transplant surgery was successfully carried out last week when urologists from the Fundació Puigvert medical center in Barcelona oversaw a kidney transplant conducted entirely with robotic arms controlled by surgeons via a computer.
The surgery was the first of its kind in Europe and was performed using the da Vinci robotic system, according to Spanish newspaper El Pais.
Robotic arms equipped with cameras were used to carry out the surgery while providing 3D images to the doctors controlling the arms.
The patient was a 25-year-old Spanish woman who suffered from Alport syndrome, a hereditary disorder which can result in kidney failure. The operation lasted six hours as two teams worked to transplant a kidney from the patient's mother.
Alberto Breda, one of the surgeons involved in the operation, told El Pais that robotic procedures had numerous benefits, including less postoperative pain, reduced recovery times and a lesser chance of blood transfusions, as the robot is able to make far more precise incisions than a human surgeon.
Previously, Italian surgeons have used the da Vinci robot, which includes a high-definition vision system and tiny instruments capable of rotating far more than human wrists, to perform part of a kidney transplant.
However, the Barcelona operation was the first to be performed entirely using robotic arms. The doctor's operating the arms had received training from the robot's designers.
The procedure could signal a revolution in healthcare in Europe as robotic technology is introduced more widely, providing a safer and more efficient alternative to open surgery.
"Open surgery is traumatic for the patient and for the surgeon," said Dr Humberto Villavicencio, the director of the urology team at Fundació Puigvert. "This is an effective technique for professionals because it allows us to replicate our actions with precision. You have vision in 3D and it eliminates physiological tremors, which are often enhanced when we use magnifying glasses."
According to da Vinci's website, the robotic system has been used successfully in approximately 1.5 million surgical procedures to date.