Europe's largest airline is suing the U.K. government over "unpredictable" travel restrictions as the tourism industry tries to make a comeback from the coronavirus pandemic.
Ryanair is launching a legal challenge against the U.K. over its "traffic light" system for international travel in hopes of forcing the government to roll back strict rules for the summer travel season.
"We call on Prime Minister Boris Johnson to explain the scientific basis behind this system that the Government seems to make up as they go along and to establish a data-driven transparent model that could restore confidence in air travel ahead of the very crucial peak summer months," Ryanair CEO Michael O'Leary said.
The airline is teaming up with Manchester Airports Group, the U.K.'s largest British-owned airport operator, to file papers in England's High Court on Thursday to seek a more transparent system. MAG owns and operates three airports—Manchester, London Stansted and East Midlands.
The papers argue that the U.K. government should explicitly explain how it makes decisions categorizing the travel safety of each country, given the "dramatic" impact such decisions have on the aviation industry.
"The current opaque way that decisions are being made is undermining consumer confidence to book summer holidays and makes it impossible for airports, airlines and travel companies to plan for the recovery of international travel," MAG said in a statement shared with Newsweek.
MAG's CEO Charlie Cornish added, "The Government is not being open and we simply cannot understand how it is making decisions that are fundamental to our ability to plan, and to giving customers the confidence to book travel ahead."
MAG said the move was backed by a number of other major UK airlines, though it did not specify which ones.
In May, the U.K. government allowed nonessential travel after months of lockdown but has discouraged travel to popular vacation destinations like Spain, France, Greece and the U.S., classifying them as "amber" under its traffic light system.
Under the system, 12 countries were initially classified as "green," for the lowest risk of COVID-19, while three countries—the Maldives, Nepal and Turkey—have been placed on the red list, for the highest risk. All other countries have been marked as "amber."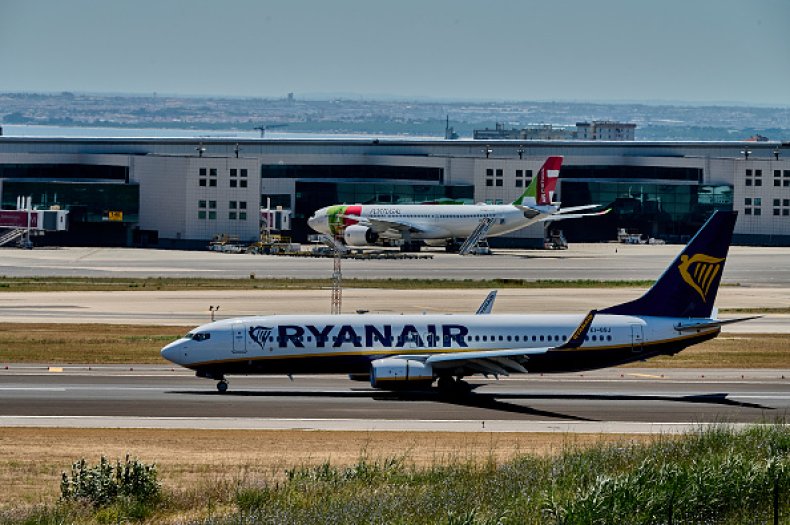 Only travelers who have visited a green list country can avoid required quarantine on arrival in England, as long as they provide a valid negative coronavirus test prior to travel and two days after. The already short list has shrunk down to 11 after the only European Union country, Portugal, was removed earlier this month.
Those traveling to amber countries must provide a negative test prior to travel, quarantine at home for 10 days and take a test both two days and eight days after their return.
International visitors who have been in a red list country within the previous 10 days will be refused entry into the U.K.
The aviation industry has been counting on British travelers to lead the return of international travel, given the country's speedy vaccine rollouts. The U.K. has the second-highest vaccination rate in the world, behind Israel.
So far, more than 42 million people in the U.K., about 80 percent of the adult population, have received at least one dose of a coronavirus vaccine. Over 30 million have had a second.
The industry has repeatedly criticized the traffic light system for not including more low-risk countries and islands that should be open to British travelers.
Newsweek reached out to the British government for comment but did not hear back before publication.
Update 17/06/21 12:52 p.m. This story was updated with comments from O'Leary, MAG and Cornish.