Europe's Measles Problem: 22,000 Cases in One Year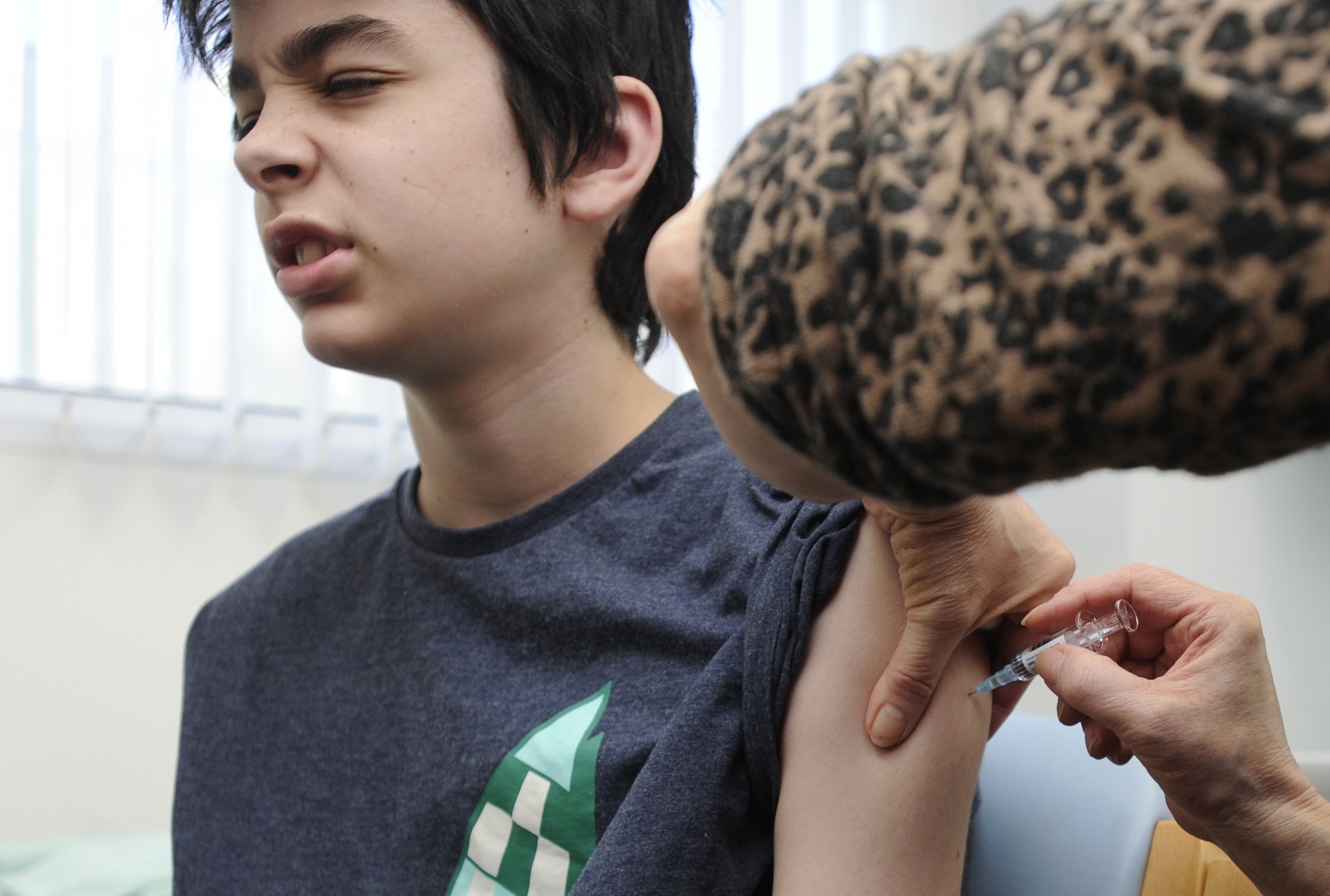 Europe is grappling with multiple measles outbreaks after seeing more than 22,000 cases over the past year, the World Health Organization (WHO) says.
In a report published Wednesday, the WHO urged a scaling up of vaccination efforts in Europe, particularly in the seven worst-affected countries: Kyrgyzstan, Bosnia and Herzegovina, Russia, Georgia, Italy, Germany and Kazakhstan. A total of 22,149 cases were reported in 2014 and in the first two months of 2015.
At 12,817 combined cases, Kyrgyzstan and Bosnia and Herzegovina alone reported over half of all total cases. Italy reported 1,674 cases, and Germany, which is currently going through its worst measles outbreak since 2001, reported 583.
The good news is that after a 348 percent increase in measles cases between 2007 and 2013, the number of cases dropped by 50 percent in 2014 from the 31,685 reported in 2013. Yet outbreaks still occur in clusters of unvaccinated or under-vaccinated people.
In Bosnia and Herzegovina, and in other relatively low-income countries, poor access to vaccinations rather than established anti-vaccination movements are driving the outbreaks, said Dr. Abigail Shefer, a technical officer in the vaccine-preventable disease and immunization program at the WHO's Europe office. On the other hand, in wealthier countries outbreaks tend to develop in clusters that are unvaccinated due to inadequate health care provider training, the influence of anti-vaccination groups or simple indifference. In Italy, for example, there is apathy about getting vaccinations, Shefer says.
On Tuesday, German authorities confirmed that a 1½-year-old boy had died the previous week from measles. The outbreak in Germany was initially blamed on unvaccinated asylum seekers and refugees, but Shefer notes that outbreaks are caused by the combination of unvaccinated people encountering populations of people with low herd immunity and vaccination rates.
"If the routine coverage is high, whatever does come in—importations, asylum seekers, refugees—might [lead to] a few cases, but there shouldn't be an outbreak because you have a wall of immunity," said Shefer. She adds that this means you need 95 percent of the community to be vaccinated.
Up to 37 out of the 53 countries that make up the WHO's European region reported cases last year, said Shefer.
"It is unacceptable that, after the last 50 years' efforts to make safe and effective vaccines available, measles continues to cost lives, money and time," Dr. Zsuzsanna Jakab, WHO regional director for Europe, said in a statement.
The European Vaccine Action Plan 2015-2020, a continent-wide version of the much larger Global Vaccine Action Plan 2012-2020, was launched at the beginning of the year to outline vaccination efforts in Europe, including the goal of eliminating measles and rubella by the end of 2018. To validate the elimination of measles and rubella, there has to be three years of no endemic transmission. The precise number of measles cases in each country is currently being verified, and the countries that have managed to eliminate measles will be formally announced at European Immunization Week in April.