Europe's Top Diplomat Says Relations With Russia at 'Lowest Level' as Biden and Putin Meet
European Union foreign policy chief Josep Borrell said relations with Russia are "at the lowest level" and the likelihood of that improving soonish are "a distant prospect," the Associated Press reported.
Borrell warned that ties with Russia are probably going to get worse and that member countries of the EU should not let Moscow divide them.
These comments come amid President Joe Biden and Russian President Vladimir Putin's meeting with tensions high between Washington and Moscow.
EU leaders will meet again on June 24-25 to further debate how to deal with Russia who remains the EU's biggest natural gas supplier, and is critical in trade and international conflicts.
For more reporting from the Associated Press, see below: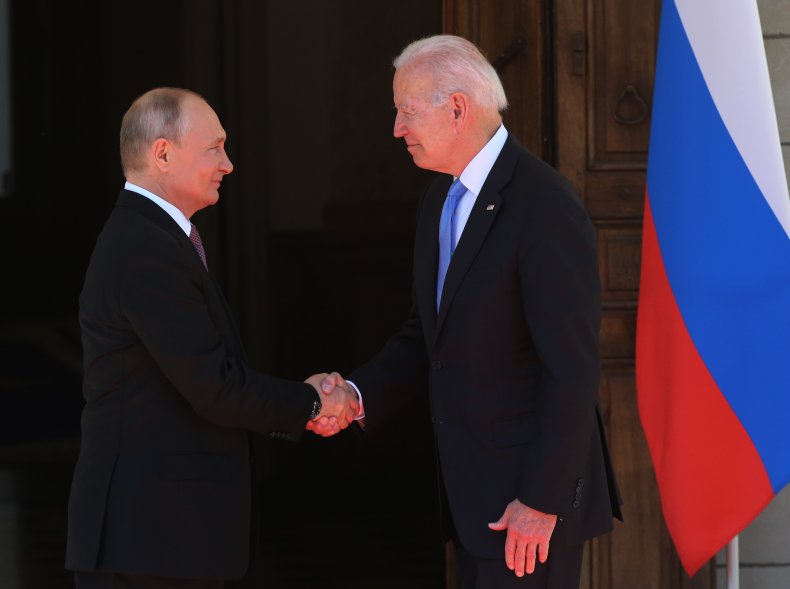 A former U.S. ambassador to Russia says he "can guess" why U.S. President Joe Biden and Russian President Vladimir Putin will not have a joint news conference after their summit in Geneva on Wednesday.
Michael McFaul, who served as U.S. Ambassador in Moscow between 2012 and 2014, recalled the last joint press conference between Putin and a U.S. president—Donald Trump—in Helsinki in 2018 "was terrible for American national interests."
The Helsinki news conference was considered a "win" for the Russian side after Trump appeared to side with Putin over his own security agencies on allegations of Russian election interference.
This year, the White House opted against a joint news conference after the summit between Putin and Biden, deciding it did not want to appear to elevate Putin at a time when the U.S. president is urging European allies to pressure Putin to cut out myriad provocations.
After the talks, Putin and Biden are scheduled to hold their own separate news conferences, one after another.
The Swiss government is going to reimburse scores of Geneva businesses that have been forced to close because of security measures linked to the Russia-U.S. summit on Wednesday.
Geneva officials adopted a decree Wednesday to compensate the owners of shops that ended up inside the security perimeter set up around the meeting of Presidents Joe Biden and Vladimir Putin.
Laurent Paoliello, a spokesman for the regional security department, said the funds would come from the federal government, but cautioned that it wouldn't be a "blank check."
He said the payments would be doled out after a thorough analysis over the coming weeks of revenue shortfalls by what he said could amount to about 100 enterprises.