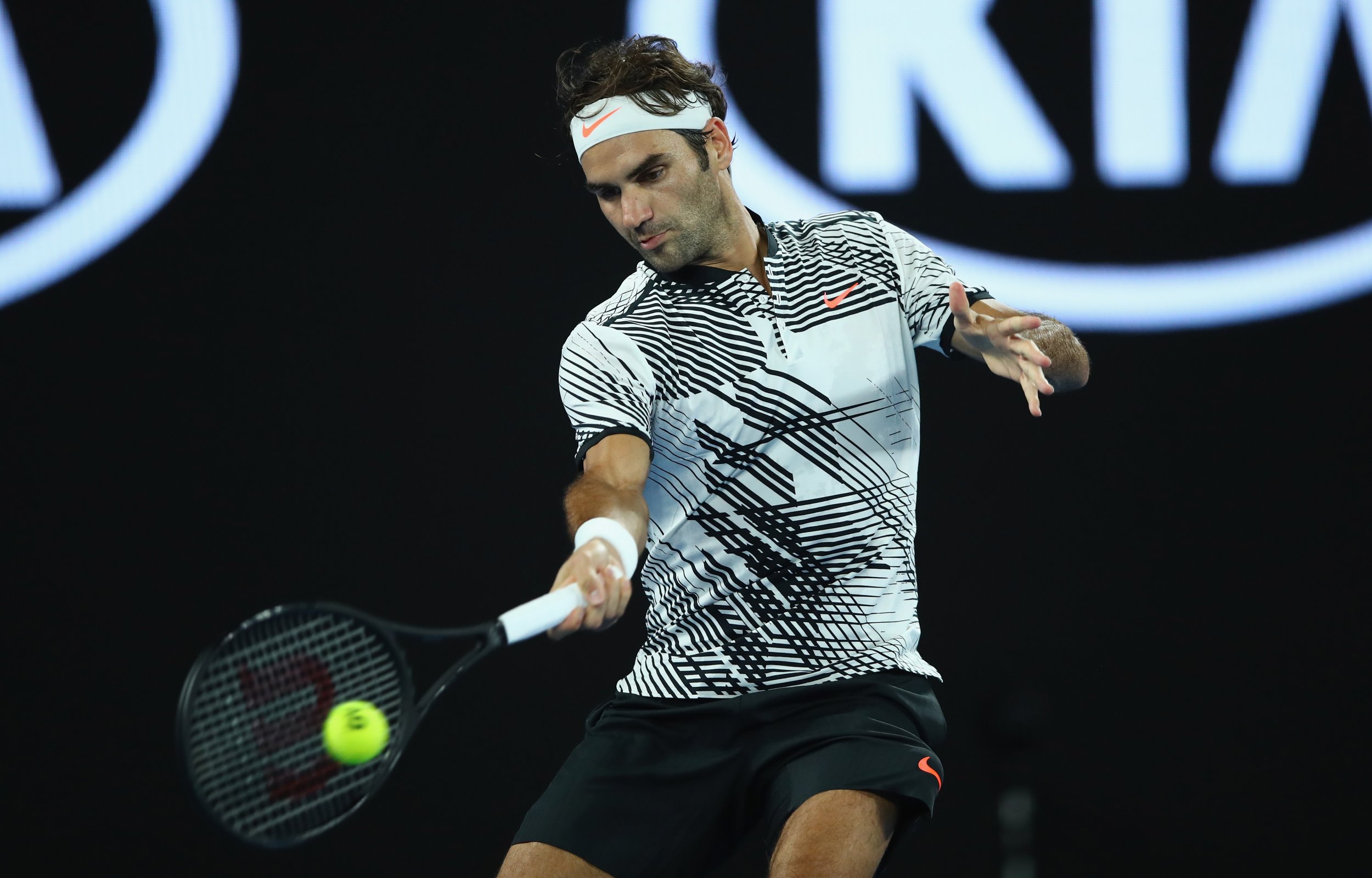 At the start of the year's first Grand Slam, professional tennis on both the men's and women's sides rests in a fascinating state of flux.
Injuries and age means, on the men's side, the old, dominant order heading into the Australian Open has been ripped up. Roger Federer and Rafael Nadal look from the outside in at the top seeds, while Novak Djokovic is in the rare position of chasing the world's top player, Britain's Andy Murray.
In the women's game, Angelique Kerber, world number one, seeks to prove she can be a long-term rival, and successor to, Serena Williams. Shifting impatiently in the wings is Maria Sharapova, once Williams' greatest rival, who will return from a drugs ban in Stuttgart, Germany, at the Porsche Grand Prix on April 26.
Here, Eurosport's tennis experts tell you what to expect from the year ahead.
John McEnroe (Seven times Grand Slam winner, now Commissioner of Tennis on Eurosport)
Can Roger Federer and Rafael Nadal recover former glories?
I don't know at this point. Rafael Nadal and Roger Federer are two of the greatest players ever, certainly. I think for Roger it is going to be even more difficult, at his age and with what he's been through, to win seven best of five set matches.
Rafa's [issue] is somewhat physical and somewhat mental. He's lost his edge, his aura compared to what he used to have. To me, at this stage of their careers, in my opinion Rafa has a better chance of winning a Slam. On clay, he's still 30 and if he got hot, if he was healthy on a slower hard court and got his confidence I think he could still do it.
When Nadal and Federer retire, of course that's going to be difficult, in any sport, when you have superstars stopping and retiring. But it's a great sport. Someone will come along and hopefully there will be players out there that express themselves. I always feel the same thing, it's important that the players express their personalities and the fans get to know them better. The people involved in the sport should encourage that.
What do you expect from the American players in 2017?
It's very important that we get some American players winning majors. The interest level will be higher, younger kids would want to play more. Jack Sock has the potential to be a top 10 player. But as of now, I don't see players that are going to be winning majors.
I keep watching carefully, players like [Jared] Donaldson and [Frances] Tiafoe, the younger guys, to see if they can make a big breakthrough. I see potential, and I think there is going to be an opening because some of the top players are not going to be around much longer. There is a void to be filled.
But, now, I don't look at them in the same way I look at [Alexander] Zverev from Germany, for example. I think he has got the potential. Even [Nick] Kyrgios if he is able to handle himself. In terms of out and out talent, he's maybe the most talented of all of them.
How will Andy Murray deal with being number one in the rankings?
There's extra pressure but also a boost [to his confidence]. He's managed to get to a position I didn't see him getting too. I don't know if even he, deep down, thought he would get by Nadal, Federer and Djokovic. So it's a tremendous effort. He's put a lot of effort into it.
Getting back together with [Ivan] Lendl has given him a boost. It's not easy to maintain that intensity and level for a long time, so it's going to be interesting to see how this year pans out. I was very surprised that he ended up the year number one.
Can Angelique Kerber hold off Serena Williams?
I didn't think that Kerber would ever get to number one. I have always respected her intensity and scrambling ability and her ability to create angles on the court. But she's not particularly tall and doesn't have a particularly big serve, so I give her a lot of credit for the year she had. I didn't realize she was so good at counterpunching and getting into her opponents' heads.
I would anticipate it will be a lot harder for her to stay at number one, because people will be coming after her now. So even if she wins one major this year, that would be a tremendous effort for her in my opinion.
It's difficult to say if Serena still has some fire and hunger. I think she could easily win one or two majors, but of course she has just announced she is engaged. She will be starting to think about the future and other things in her life, so I don't know how hungry she is. But I believe she still wants to break Steffi Graf's record, and I would be surprised if she doesn't do that this year.
Greg Rusedski (Former British number one, reached the 1997 U.S. Open final)
Is Murray the favorite for the Australian Open?
I think he is a very slight favorite. We are kind of waiting to see, does it [being second seed] take the pressure off Djokovic? You talk about the Lendl factor—Ivan has been number one. For Ivan, it was always about winning the most Slams. "If I win the most Slams, I'm world number one." It's about being comfortable as the best in the world.
How will Djokovic respond?
When people start believing they can beat you, you lose a few matches, then it becomes difficult. You have an aura, and you have to grab it back almost immediately. Djokovic lost to players who, historically, he had never lost to before over a period of six months. When you are confident and feel invincible, one or two points [lost] don't even enter your mind, you just play on. The question is whether Djokovic will be able to do that.
The Wimbledon shock happened and we thought, 'Where did this come from?' And then you realize, he's human. And the locker room starts to realize, 'Hey, maybe I can actually beat him.' It's that little chink in the armor that everybody talks about. But then all of a sudden, he can re-establish himself.
To be the best player on the planet, you need to have everything in line. You need your personal life, coaching, nutrition… everything has to be in order. You have to have complete balance. Right now Murray has that. Djokovic is looking for a tiny percentage.
How will Serena Williams rebound from her stumble at the 2016 U.S. Open?
She hasn't played much tennis [this year], but she's such a great champion. It's dealing with the nerves, it's trying to create history. Historically, when Serena got into the semis of a Major she would win it. Very rarely does she lose.
But she has had a few blips. I think she's highly motivated but there is a question mark around her all of a sudden. Because she didn't get over the hump at the U.S. Open. Two years running she's lost the world number one ranking. It's a similar question to Djokovic: How will she rebound? When Serena is 'on' and playing her best tennis, she's still the best player in the world.
Jo Durie (Former world number five, won two Grand Slam titles in mixed doubles)
What are the reasons for Johanna Konta's steep improvement? And what is her ceiling?
Hard work, obviously, and also sorting her mind out. She is much stronger mentally with herself, she keeps herself in the present. That's what she always says. She isn't reacting too much to points she loses like she used to. Her forehand is also much better now, I think it's stronger and more consistent. She has a lovely, big, natural serve.
I think [a Slam] is a possibility. It's quite difficult to judge players in Australia, they have had a bit of an off season and everyone is trying to find their form quite early on. But if you look, there have been a few wins and losses with everybody. It's always quite an open tournament. You get different winners down there. I think Jo is capable of beating anyone. It's just about being able to string together those three or four big wins in a row to actually get a Grand Slam win. I think the top ten are all playing at a very good standard. Any one of them has got a chance.
Could the women's game use a dominant rival for Serena?
It's tough in women's tennis: people judge it by Serena. She is the one they look to in the Grand Slams. But the other women are raising their games to her level. It's not a fact that Serena has become worse, the others have become better and that is fantastic for the women's game. But it would be nice to have a rivalry there, like the men have at the moment with Murray and Djokovic, one and two. That's always something that is good in the game, whether it's men or women.
We now know Maria Sharapova's return date from her drugs ban. What did you make of the saga?
It was messy, the whole thing. I don't think enough people know about the drug [meldonium], how long it was in the body. It seems as though a lot of eastern Europeans used to take it as something everyday. A bit like aspirin. Yes, of course you should read through what is banned so that was a big, big mistake on the part of her and her team. But she has served her ban, and that's it.
I am sure that she is going to come back just as strong as when she left. She's not the type of person to do things by halves. She will be ready, and I think everybody should be ready for her.
Eurosport will broadcast the 2017 Australian open exclusively live in the United Kingdom.