Eurostar Chaos As Migrants Block Tracks in Attempt to Cross Channel Tunnel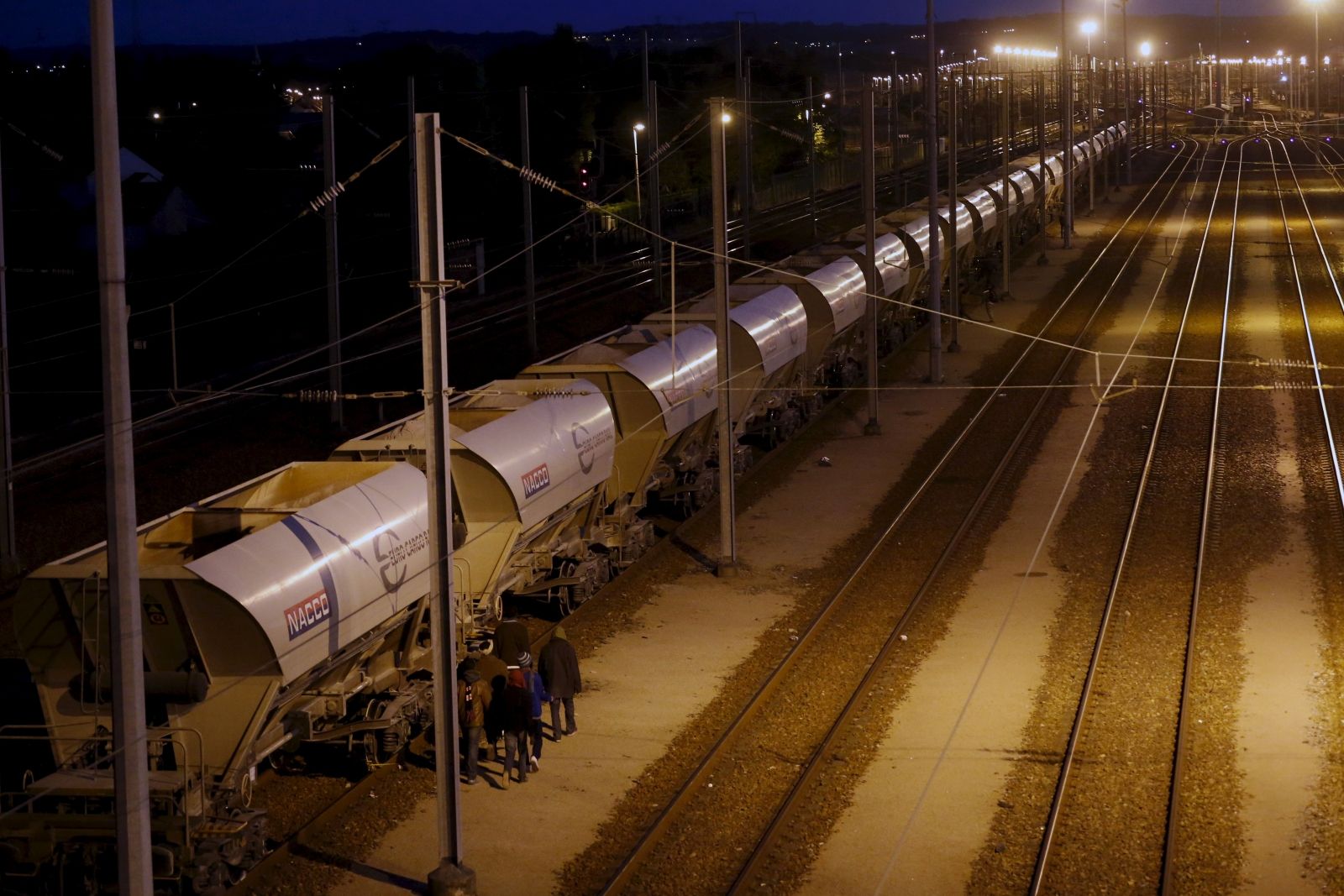 Migrants trespassing on rail tracks at Calais in northern France caused major disruption to Eurostar services between London and Paris overnight on Tuesday, leaving thousands of passengers stranded on trains and platforms.
Two trains were forced to turn back shortly before midnight, one returned to London and the other to Paris, and six trains were forced to stop entirely for four hours, after travellers reported seeing migrants on tops of trains and the tracks were blocked by trespassers, according to Eurotunnel's Twitter feed. Around 2,000 passengers were affected by delays.
Passengers on one of the London-bound trains were told at one point to be very quiet and listen for the sound of people climbing on the roof, according to Reuters.
Eurotunnel confirmed that rail tracks had been "blocked by groups of migrants that French police were trying to deal with".A spokesman for the company, John Keefe, told the BBC: "Due to increased security at the Channel Tunnel they [migrants] are now trying to get on the tracks which Eurostar and freight trains use."
Passengers have vented their frustration on Twitter, describing how on some trains there was a lack of food and no power, which had been turned off for safety reasons. Others said they had been abandoned at stations between London and Paris, and passengers on board one train were told a helicopter was being brought in to check for trespassers on the roof.
A normal service had resumed as of Wednesday morning although two services have been cancelled, according to Eurostar's Twitter feed.