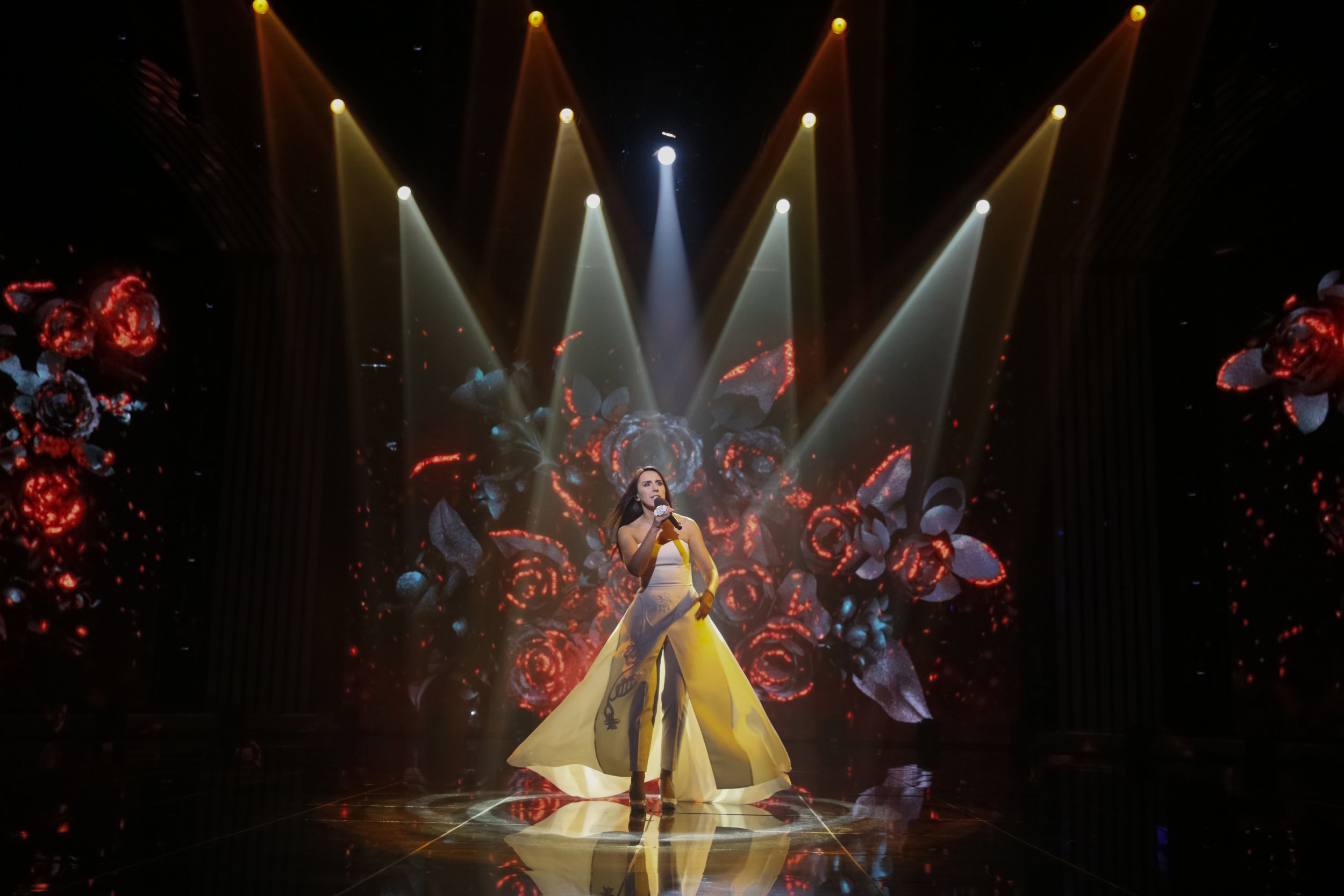 Ukraine's Eurovision 2016 entry will be a mournful ballad about Moscow's repression against Crimea's Muslim community. Far from being based on Russia's annexation of the peninsula in 2014, the song is actually inspired by Soviet repressions 70 years earlier in 1944.
Sung by Jamala, with verses in English and the chorus in Crimean Tatar, "1944" tells the story of the USSR's mass deportations of the Crimean Tatar near the end of World War II. It appears to have gained some resonance with Ukrainians in the aftermath of Russia's annexation of Crimea two years ago.
Since the annexation, the majority of Crimean Tatar media outlets have faced closures, while new security measures on the peninsula's Muslim community have prompted fears of continued persecution.
The song was selected during a six-way final via a combination of public text message votes and judges' votes.
Although Jamala was a favorite to represent Ukraine in Eurovision since the early stages of the selection process, other equally intense performances gave her a run for her money in the final.
Arty rock band Hardkiss performed their Evanescence-esque track "Helpless," which also appeared to share some parallels with recent events in Ukraine, but contained no direct references. Vocalist Yulia Sanina appeared in front of a montage of derelict buildings and sang lines referring to rebirth and conflict such as "He smells like wood and a gun" and "rebirth always hurts".
Indeed, although acts in Eurovision are not allowed to make open political statements as part of their performances, the politics of the Ukraine crisis have curious ties with the song contest.
In 2015, Ukraine sent no act to the competition for the first time in over 10 years due to financial constraints linked to the conflict.
In 2014, Ukraine sent 20-year-old Mariya Yaremchuk, whose jaunty love song "Tick-Tock" contained no references to current events. The ceremony was not, however, unaware of the Ukraine crisis unfolding, as Russian entry the Tolmachevy Sisters was audibly booed by the audience.
In 2010, following a few years of bouncy pop tracks and the first major stand-off between Kiev and Moscow over gas prices, singer Alyosha represented Ukraine with a dark and cryptic track called "Sweet People". Through the song, the artist appeals to the audience to cease conflicts and think of "our home".
In 2007, only three years after the so-called Orange Revolution that saw pro-European politician Viktor Yushchenko elected president of Ukraine, the country put forward one of its most controversial entries yet.
Drag artist Verka Serdyuchka finished second with the song "Dancing" in an overpoweringly camp performance and lyrics that seemed virtually meaningless. That is until Russian viewers noticed the refrain, which apparently goes "I want you to see / Lasha tumbai" actually sounded much closer to "I want you to sing / Russia Goodbye". The artist insisted the lyrics were a reference to a Mongolian phrase meaning "whipped cream".
Ukraine has won the Eurovision song contest only once, in 2004, with singer Ruslana's energetic and leather-clad rendition of the appropriately titled "Wild Dances". Ukraine has also finished in second place twice and third once.