Eurovision 2019: How To Vote During The Live Semi-Finals and Finale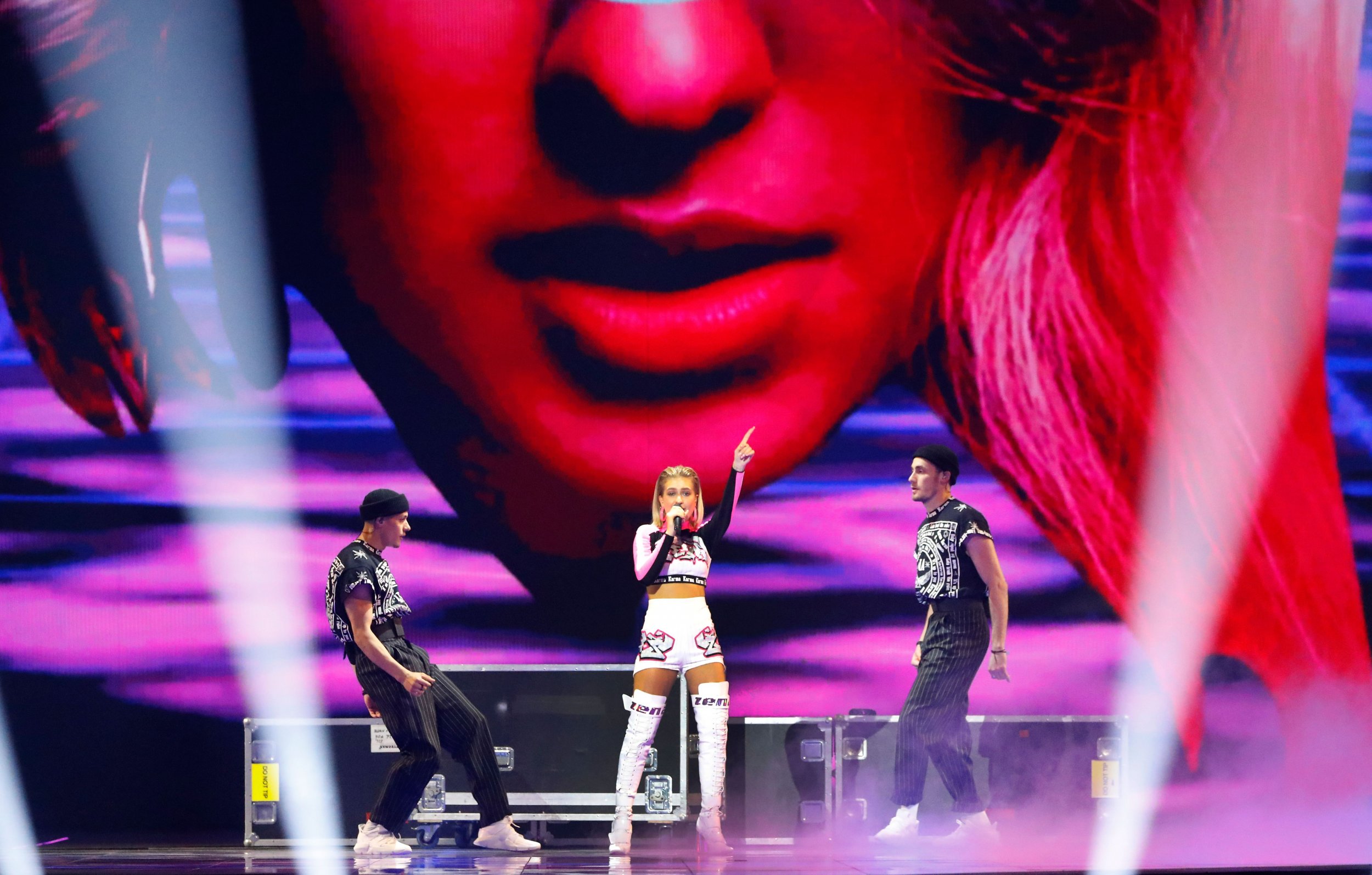 The 64th Annual Eurovision Song Contest will begin airing on Tuesday night with the first round of 2019's semi-finals. The competition is globally renowned and will take place in Tel Aviv, Israel this year. Here's everything you need to know about the competition, and how you can vote for your favorite performers.
How Does Eurovision Work?
Eurovision is a musical event that could be compared to a musical Olympics of sorts. Each country that participates in the global competition submits one musical act to the competition by early March. This musician, or group, can be either a known star or a newfound talent.
In May, two rounds of semi-finals occur, which allows the public, made of global viewers, to vote for their favorite acts. This can secure select acts a spot in the final round.
There are some countries who are automatically qualified for the finale. The so-called "Big Five" are Germany, Spain, France, United Kingdom, and Italy. Israel, the host country this year, will also be pre-qualified, according to Eurovision.
In both semi-finals and the finale, the qualifying countries will perform a song. No live instrumentals are allowed, only live vocals.
Can You Vote For Your Own Country?
No. Viewers are not able to vote for their own country in an effort to keep the global singing competition fair. Viewers can vote up to 20 times, though, just not for the person representing the country they live in.
How Voting Works
Votes for the Eurovision winner and all qualifications are made up of a 50 percent ruling by professional judges, called a jury, and a 50 percent ruling from viewers globally.
Viewers can vote for up to 15 minutes after the Eurovision performances end. All voting on 2019 will be done through the official Eurovision app, which can be downloaded for iOS, Android or Windows phone in your phone's app store. These apps may also be available on tablets.
There are two sets of semi-finals, and viewers are only able to vote in the block of performances that their own country's performance will air during.
When Will All Episodes Air?
The Eurovision Song Contest 2019 schedule is as follows:
Tuesday: Semi-Finals 1
Thursday: Semi-Finals 2
Saturday: Finale
All segments will air at 3 p.m. ET.