Eurovision 2019 Semifinals Start Time: How to Watch, Live Stream Music Competition in U.S.
For the 64th time, artists from around the world will take the Eurovision stage, hoping their original song wins the most votes, giving their country the opportunity to host the competition the following year.
The first competition took place in 1956 and had seven nations participate, but has since grown to include 41 entries. No single country is responsible for hosting the competition each year and since Israel won last year, the competition is being held in Tel Aviv this year.
Ireland has been the most frequent victor of the competition, with seven wins under its belt. Sweden is a close second, with six wins, and Luxembourg, France and the United Kingdom have all won five times.
While thousands of people purchased tickets ahead of time and are expected to attend the competition, there are a number of ways for people to tune in from around the world. In 2016, according to Eurovision, an estimated 204 million people saw at least part of one of the three shows.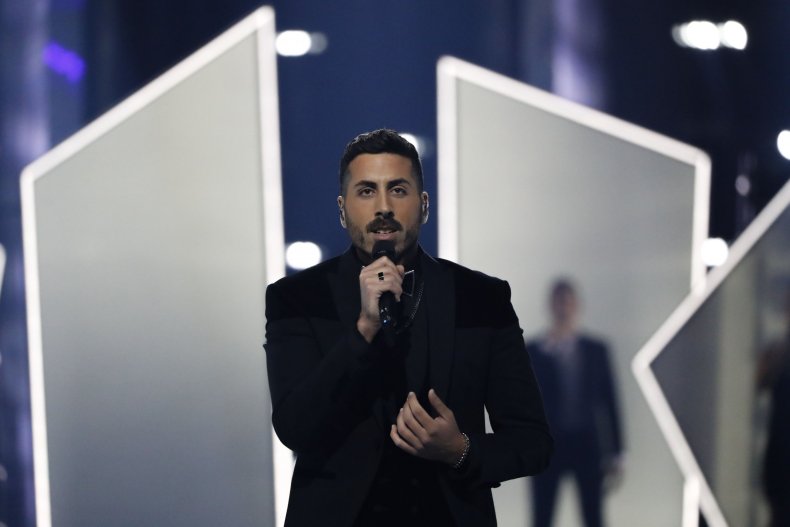 How to Watch and Live Stream Eurovision 2019 Semifinals
Given that the show involves multiple countries, how to watch the competition depends on where viewers are in the world. Eurovision recommended viewers tune in to their country's national public broadcaster on television, or watch the live stream. But some live stream links could be geographically restricted.
More than 20 countries had plans to broadcast the competition, which Eurovision listed as:
Armenia
Australia
Austria
Belgium
Cyprus
Czech Republic
Denmark
Finland
Georgia
Germany
Greece
Hungary
Ireland
Latvia
Malta
Moldova
Norway
Portugal
Romania
Serbia
Slovenia
Spain
Switzerland
The Netherlands
Each country's broadcast includes tailored commentary accessible in those regions. For those in the United States or other areas without a custom broadcast, fans can tune in to Eurovision's live stream on YouTube, albeit without commentary.
Schedule
The first semifinal round is scheduled to begin at 21 CEST, equivalent to 3 p.m. EDT. The second semifinal will occur on Thursday at the same time. The grand final is scheduled for Saturday, also at 3 p.m. EDT.
Performers for the first semifinal will include:
Slovenia
Belarus
Czech Republic
Montenegro
Cyprus
Serbia
Finland
Poland
Hungary
Estonia
Portugal
San Marino
Iceland
Georgia
Australia
Belgium
Ukraine
Greece
The second semifinal will have the following performers:
Switzerland
Sweden
Ireland
Austria
Moldova
Latvia
Romania
Denmark
Armenia
Albania
Azerbaijan
F.Y.R. Macedonia
Norway
Russia
The Netherlands
Croatia
Lithuania
Malta
The show is being presented by Israeli model Bar Refaeli, Israeli television hosts Erez Tal and Assi Azar and Israeli television presenter Lucy Ayoub.