You Can Watch Eurovision 2017, the World's Weirdest Song Contest, in America: Here's How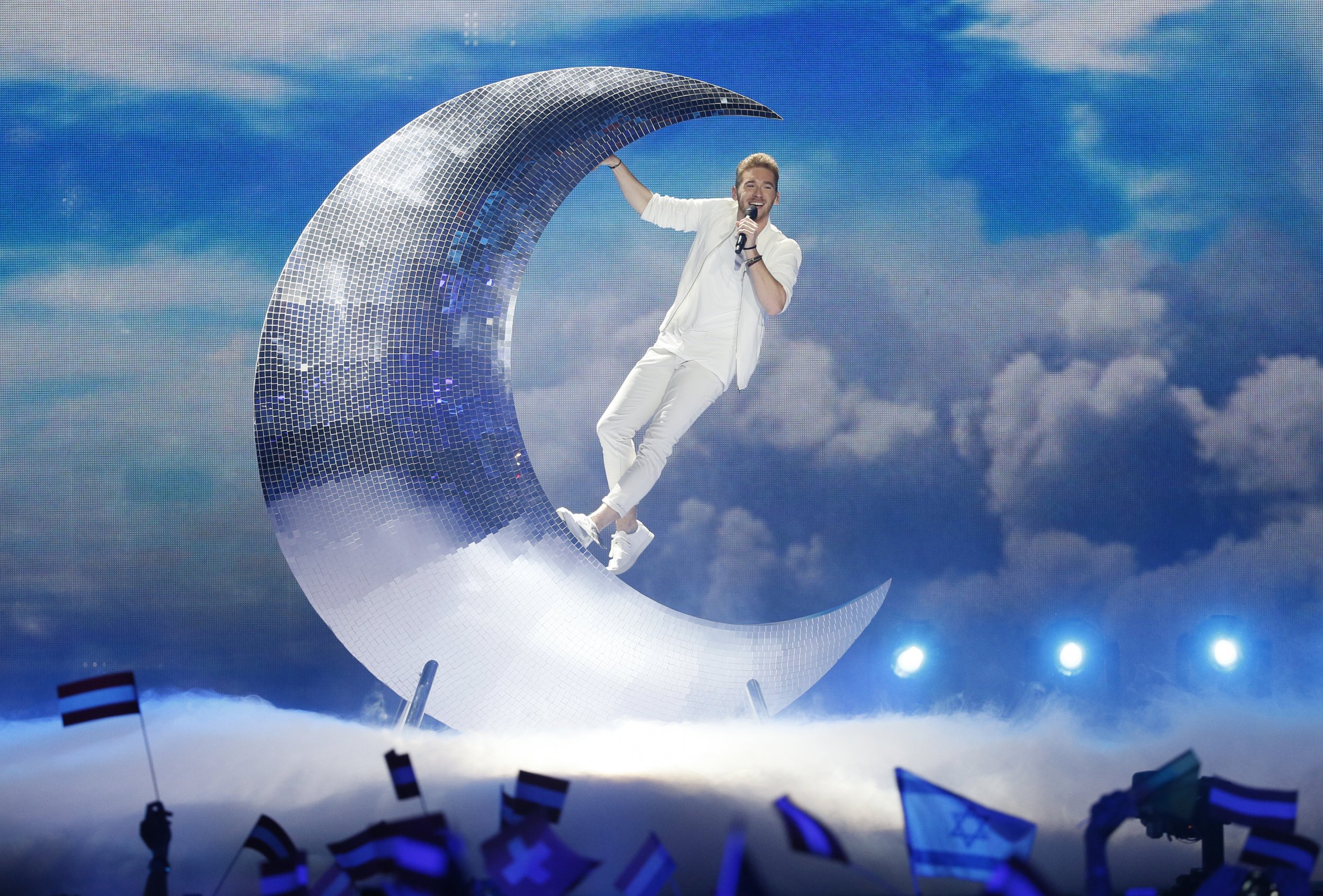 This weekend is about to get wild.
The grand final in the 2017 Eurovision Song Contest is set to take place Saturday at 21:00 CEST (3 p.m. EDT). Performers from 26 countries will face off in Kyiv, Ukraine as they compete for international glory and the hearts of 204 million viewers around the world.
Eurovision, arguably one of Europe's strangest traditions, is a contest that originated in 1956 for two purposes: one, to test the continent's broadcasting system, and two, to foster goodwill. For decades, countries have been selecting musicians, dressing them in crazy costumes and sending them off to host cities to sing songs. The winners are determined through a complex voting process that forbids people from supporting their own countries. The scores are read live on air, and the victor takes home a trophy.
The Swedish band ABBA, of "Dancing Queen" and "Mama Mia" fame, got its start after winning Eurovision in 1974, but it's one of the few successful acts to come from Eurovision, according to CNN. These days, victory looks a bit different: Performances are immortalized on YouTube, take over Tumblr and are often scrutinized for their possible political undercurrents.
This year, trouble has been brewing between Russia and Ukraine, which forbid Russian singer Julia Samoilova from attending after she was found to have entered Crimea illegally. Moscow seized control of Crimea from Ukraine in 2014. Eurovision said she could compete via satellite, but Russia rejected the idea.
On Thursday, however, Ukraine said it would allow another person who had visited Crimea to perform. Though Bulgaria's Kristian Kostov appeared at a concert there after the annexation, Ukraine said he was a minor at the time and there was no information "that he may have visited the occupied peninsula contrary to the legislation of this country," according to Reuters.
All of that is to say: You might want to tune in on Saturday. If you're in the U.S., you can catch a livestream at LogoTV.com or on YouTube here.
The running order is as follows:
Israel—IMRI—"I Feel Alive"
Poland—Kasia Moś—"Flashlight"
Belarus—Naviband—"Story of My Life"
Austria—Nathan Trent—"Running On Air"
Armenia—Artsvik—"Fly With Me"
the Netherlands—OG3NE—"Lights and Shadows"
Moldova—Sunstroke Project—"Hey Mamma"
Hungary—Joci Pápai—"Origo"
Italy—Francesco Gabbani—"Occidentali's Karma"
Denmark—Anja—"Where I Am"
Portugal—Salvador Sobral—"Amar Pelos Dois"
Azerbaijan—Dihaj—"Skeletons"
Croatia—Jacques Houdek—"My Friend"
Australia—Isaiah—"Don't Come Easy"
Greece—Demy—"This is Love"
Spain—Manel Navarro—"Do It For Your Lover"
Norway—JOWST—"Grab The Moment"
United Kingdom—Lucie Jones—"Never Give Up On You"
Cyprus—Hovig—"Gravity"
Romania—Ilinca ft. Alex Florea—"Yodel It!"
Germany—Levina—"Perfect Life"
Ukraine—O.Torvald—"Time"
Belgium—Blanche—"City Lights"
Sweden—Robin Bengtsson—"I Can't Go On"
Bulgaria—Kristian Kostov—"Beautiful Mess"
France—Alma—"Requiem"