In the middle of a confusing, tiresome year, Americans have something extra to look forward to. The Eurovision Song Contest is going to launch in the states next year with talent, humor and more.
There's a chance you may not know much about Eurovision, given that it's, you know, a European song competition that American participants are not featured in. But some of your favorite celebrities, like Will Ferrell, champion the over-the-top singing competition.
The comedian previously spoke to how grand and truly unbelievable some of Eurovision's star moments are. The competition is known for being wildly whimsical, which Ferrell previously called Cirque du Soleil meets "American Idol."
"It's one of the craziest things you'll ever see," Ferrell said in a remote interview with Conan O'Brien in July. In Fact, Ferrell was so struck by the show that you can watch his love song to Eurovision in his eponymous-adjacent comedy Eurovision Song Contest: The Story of Fire Saga streaming now on Netflix.
But Eurovision in America will look a bit different from the European version. The biggest change will be the competition name. Martin Österdahl , the Executive Supervisor of the Eurovision Song Contest, explained it will be called the American Song Contest instead.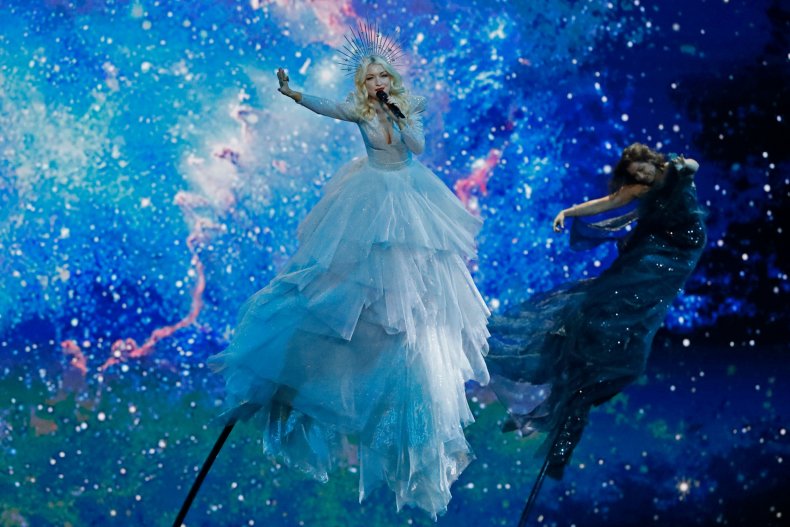 "The Eurovision Song Contest's unique legacy dates back 65 years and its worldwide popularity is still rising," he said in a press release. "It's time for America to experience this spectacle, through its sister competition, the American Song Contest."
Österdahl continued to explain how the contest can bring people together, even in times of unrest. "Love of music is universal and celebration of music in different genres and styles can transcend boundaries and unite people. We are excited to have found the right partners to offer another series that our fans across the globe can fall in love with and to share this unique competition with the American people," he said.
So when will it arrive in America? The American Song Contest is expected to debut sometime during the "holiday season" of 2021. That's over a year away, but it gives American hopefuls time to practice their skills to take on the big stage.
There are plenty of rounds to keep viewers entertained. The press release revealed every American state will be invited to submit performers. They'll be put through a series of "qualifier" rounds, which will eliminate some performers. Then, the semi-finals and grand finale will act as the largest events of the contest, though all parts are expected to be televised.