Eurozone May Need To Break Up, Warns Ex-Bank of England Boss Mervyn King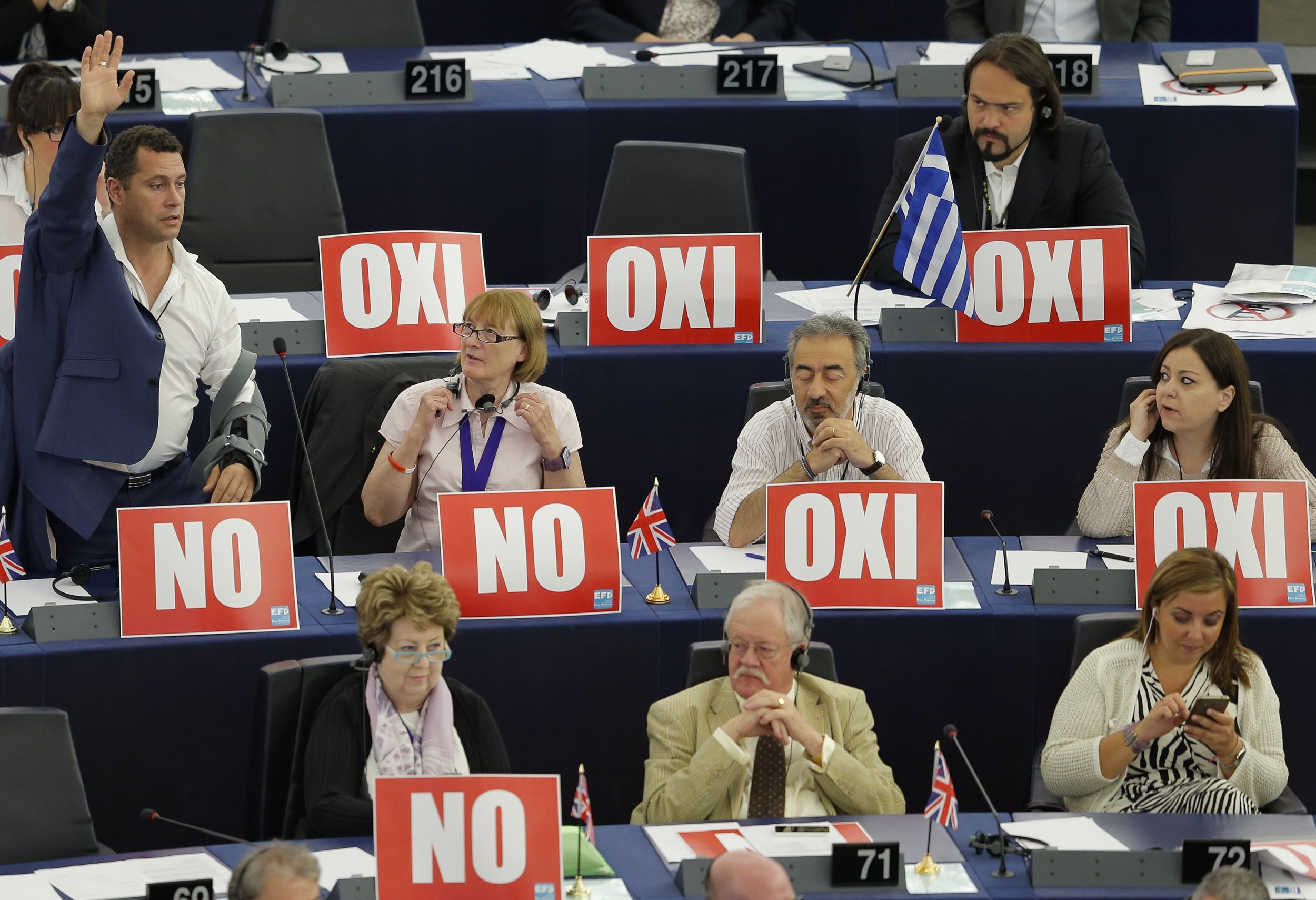 A former governor of the Bank of England has said that the breakup of the eurozone may be necessary to restore growth to some states.
In a passage from his new book The End Of Alchemy, published in the Daily Telegraph on Monday, Mervyn King, who led the bank from 2003 to 2013, wrote that for beleaguered southern European states, "If the alternative is crushing austerity, continuing mass unemployment, and no end in sight to the burden of debt, then leaving the euro area may be the only way to plot a route back to economic growth and full employment."
"If the members of the euro decide to hang together," he added, "the burden of servicing external debts may become too great to remain consistent with political stability."
King argues that further steps towards political union in an attempt to stabilize the monetary union could trigger a backlash. "Monetary union has created a conflict between a centralized elite on the one hand, and the forces of democracy at the national level on the other," he said. "This is extraordinarily dangerous."
The International Monetary Fund (IMF) should lead the creation of a new framework for debt restructuring within Europe, King said, "so avoiding, at least in part, the animosity and humiliation that accompanied the 2015 agreement on debt between Greece and the rest of the euro area."
Elsewhere in the book, in extracts already published at the weekend, King warned that another Global Financial Crisis like the one which hit markets in 2007-8 could be in the making.
"Only a fundamental rethink of how we, as a society, organize our system of money and banking will prevent a repetition of the crisis that we experienced in 2008," he wrote.