Eurozone Crisis Prompts Spike in German Classes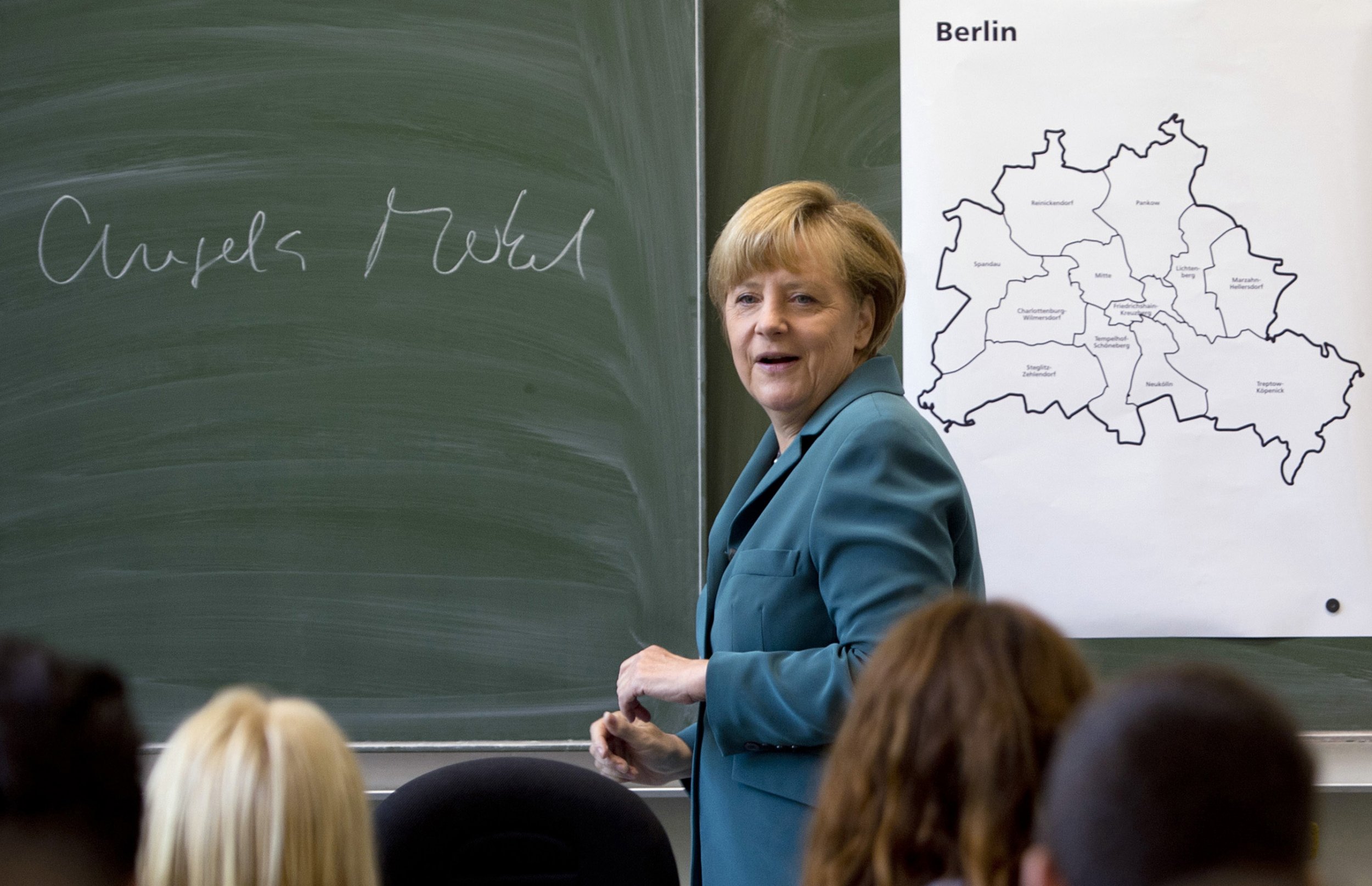 The number of Greek students learning German has rocketed by more than 40% in the last five years as young professionals look to Berlin rather than Athens for economic prospects.
A survey released today shows that there are 268,530 students learning German as a foreign language in Greek schools, colleges and universities. This compares to 155,000 students at the last survey in 2010.
The survey also shows significant spikes in people learning German in other southern European countries hit by the eurozone crisis.
In Portugal, the number of German learners almost doubled from 6,450 to 12,273, while in Spain the figure increased by a third over the same time period.
Get your unlimited Newsweek trial >
The survey was conducted by the Goethe-Institut, which promotes German language and culture around the world.
Secretary general Johannes Ebert says the financial crisis has been beneficial for the standing of the German language among Greeks and other southern Europeans.
"In the past five years, the financial crisis in southern Europe and the need of the German labour market for highly-qualified people has had a big influence," says Ebert.
The vast majority of German learners in Greece were children and young people in schools and colleges.
Get your unlimited Newsweek trial >
The numbers show that German is achieving equal status with French as a secondary language for Greeks, according to Ulrike Drissner, head of languages at the Athens branch of the Goethe-Institut.
Drissner also suggests the eurozone crisis resulted in Greek parents encouraging their children to study German at school.
"Parents think it might be a better idea to let their kids learn German because the labour market is better in Germany than in France," says Drissner.
Greece is scheduled to table a revised lists of reforms at a meeting of eurozone finance ministers on Friday, and the country is due to repay €1bn to the International Monetary Fund in May.
Greece has had several public disputes with Germany during its ongoing financial crisis. Earlier this month, the Greek deputy finance minister said Berlin owed Athens some €279bn in reparation payments for the second world war, a request which was summarily rejected by Germany.
A poll in March showed that more than half of Germans wanted Greece to leave the eurozone.
Portugal and Spain were also hit hard by the economic crisis, coming to be known along with Ireland, Italy and Greece as the PIIGS, the economic derogatory term which refers to the countries' high levels of national debt
However, they appear further along the road of recovery. Portugal's economy grew by 0.9% in 2014, whereas Spain's increased by 1.4% in the same year.
The survey recorded 15.4 million German learners worldwide, a slight increase on the 2010 figure of 14.7 million.
Figures for Germany and France were relatively stable, while there was a sharp drop in Russia from 2.3 million to just over 1.5 million German learners.
In the UK, where data was available for the first time this year, more than 1.5 million people were recorded as learning German.
Eurozone Crisis Prompts Spike in German Classes | World