EV Drivers Can Charge for Free on Earth Day at Electrify America Stations
Electrify America, one of the largest electric vehicle (EV) charging station companies in the U.S., will offer free charging at nearly all of its stations to commemorate Earth Day.
From 12:01 a.m. on April 22 to 3 a.m. on April 23, EV drivers will be able to plug into an Electrify America station in the United States and receive a complementary electron fill up.
"Driving an electric vehicle is something that individuals can do every day to live more sustainably," senior director of sales business development and marketing Robert Barrosa said in a press release.. "Electrify America is happy to provide a little thank you to those who have already made the commitment to drive electric and help advance the goal of a more sustainable future."
The company says that no promotional code is needed. A driver will only need to plug in and follow any prompts on the screen.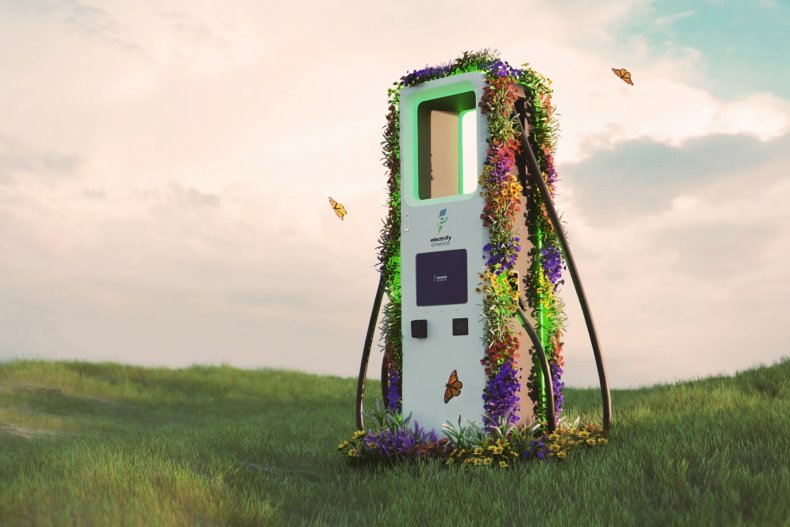 There will be a few stations that won't participate, mostly in New York and Arizona. The offer is also not available at NYPA EVolve NY and APS-affiliated charging stations. Electrify America's website provides additional details on restrictions.
Additionally, the company is offering a discount on its Level 2 home charger through the end of the month. The charger, when installed, can charge at up to a rate of 9.6 kilowatts (kW).
Electrify America, a subsidiary of Volkswagen Group of America formed as a reaction to the Dieselgate scandal, has 800 charging stations scattered throughout the country, offering around 3,500 individual chargers that can either run at a rate of 150kW and 350kW.
Within five years, it plans to expand that network to more than 1,800 charging stations. The company is also looking to expand to America's parks, recently opening a charging station at Yosemite Westgate and Buck Meadows Lodge.
Recently, the company announced that it would begin rolling out new, higher-end stations to complement its next-generation charging technology.
The new spaces are expected to have customer lounges, event spaces, solar canopies, EV display areas, on-site security cameras and additional lighting. Select locations will offer valet services.
Electrify America offers complementary charging other days of the year to select electric vehicle buyers. Many automakers, including Audi, BMW and Ford, offer customers a number of years of free charging with the purchase of their new model.
Harley-Davidson, under its LiveWire electric motorcycle brand, gives drivers the per minute equivalent of 500 kilowatt-hours of free charging when the buy a new bike.
The electricity provider recently began to offer one-stop mobile payment solutions for customers via Apple CarPlay and Android Auto for days when they are required to pay for charging.