Evacuation Orders Lifted on Californians Fleeing Blaze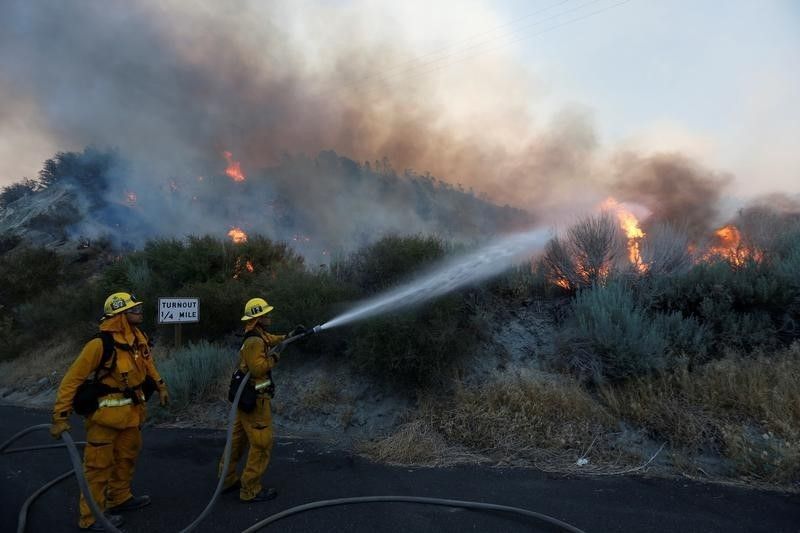 Evacuation orders have been lifted for tens of thousands of people in southern California as firefighters gain ground on the wildfire that is still keeping 7,000 others from their homes, officials said on Saturday.
Nearly 3,200 homes and other buildings were still at threat from the Blue Cut fire, named after a narrow gorge where it started about 75 miles (120 km) northeast of Los Angeles.
As of Saturday morning, the fire was 68 percent contained, the U.S. Forest Service said.
More than 80,000 residents were told to evacuate earlier in the week because of the fast-moving blaze, which has destroyed 96 homes and 213 outbuildings.
More than 37,000 acres (15,000 hectares) of drought-parched heavy brush have burned since the fire broke out on Tuesday. Nearly 2,700 firefighters and crew have battled the threat, which is ongoing around the ski resort town of Wrightwood, authorities said.
The Blue Cut fire is one of nearly 30 major blazes that have burned some 530 square miles in eight Western states this week, as prolonged drought and unusually hot weather has intensified wildfire season, the National Interagency Fire Center in Boise, Idaho said.