When his father delivered one of the more memorable speeches in political convention history, Andrew Cuomo was a proud 26-year-old plugging into the political machinery of Albany. Mario Cuomo had been governor of New York for only 18 months, but a Democratic Party facing bleak presidential prospects in 1984 turned to a bright new star to energize its delegates in San Francisco.
Mario Cuomo's speech savaged the first Reagan term, to the delight of a crowd gathered to invest its hopes in Walter Mondale. Four months later, Mondale walked into an electoral buzzsaw, a Reagan landslide that awarded the Democrat only his home state and the District of Columbia.
That left the speech as perhaps the lone bright spot in a dark year for Democrats. That night, and the elder Cuomo's 12 years as governor, are remembered fondly in the archives of party history. He might have served longer but for the 1994 Republican wave that elevated George Pataki.
By then, Andrew's work in his father's administration and in the New York City government of Mayor David Dinkins had caught the eye of the Clinton White House, where his path through the Department of Housing and Urban Development led to the secretary's office in 1997.
The end of Pataki's 12 years ushered in three consecutive Democratic tenures that ended in scandal. Eliot Spitzer lasted barely a year, David Paterson less than three. But Andrew Cuomo's fall from grace after a gubernatorial decade filled with high promise leaves an uncertain future.
What lessons can we draw from one of the farthest, fastest reputational plunges in political history? What does it mean that allegations of personal misconduct, rather than the cover-up of nursing home deaths in the worst early days of COVID, proved Andrew Cuomo's undoing? Does his exit solidify the prospects of a woman elected to a full gubernatorial term next year—and if so, which one?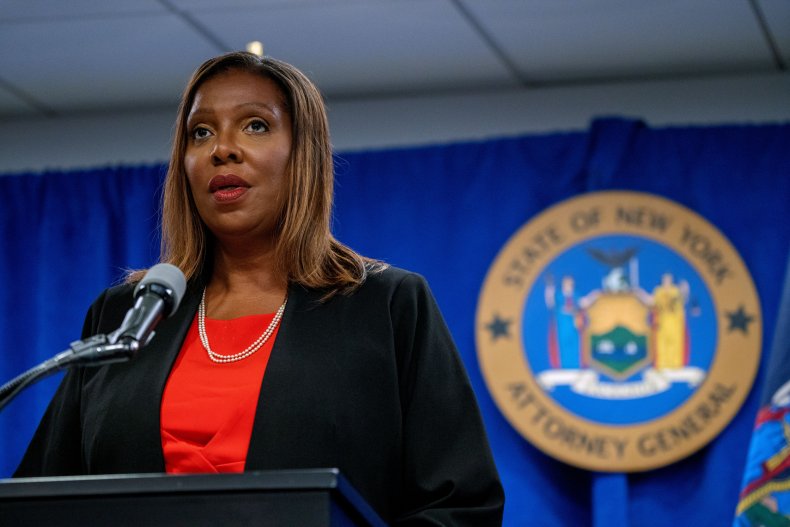 The Emmy award Andrew Cuomo received for his supposedly brilliant COVID-19 press briefings will sit on a shelf collecting dust alongside extra copies of American Crisis, his book filled with "leadership lessons" from the pandemic. Months after pocketing $5 million in the book deal, the crisis was all Cuomo's, as the state reeled from surging COVID cases and the stench of pandemic-related controversy. State attorney general Letitia James, in the first of two punches that would deck the governor, found that Cuomo's administration fudged nursing home death numbers. Stories of intentional delays in death data to avoid Department of Justice scrutiny soon followed. By March, the FBI and U.S. attorney's offices were investigating.
Less than a year earlier, Cuomo's star was shining so brightly that large percentages of Democrats told pollsters they wanted the governor to pursue the presidency. Presuming Biden will not seek a second term at age 82, the 2024 Democratic field might have pitted Cuomo against a decidedly underwhelming Kamala Harris.
America is a forgiving nation with a famously short attention span, but a Cuomo campaign now seems quite impossible. And it wasn't even the COVID-related misdeeds that spelled his unraveling. While history will always wonder if Cuomo could have recovered from those, there appears to be no plausible redemptive path out of a sexual harassment scandal in the era of #MeToo, a movement Cuomo initially embraced.
It is probably too glib to conclude that the circumstances that have yielded New York's first female governor will now portend a guaranteed female victor next year. Lieutenant Governor Kathy Hochul will surely look to parlay her 14 months in the Executive Mansion into an actual electoral success. Her main Democratic rival (which, in New York, means the only other likely winner) would seem to be James, who may seek to advance from attorney general to governor as Cuomo himself did in 2010. James has not expressed specific intent to run, but her ambition is such an open secret that it dampened public reception of her reports on Cuomo's various alleged transgressions.
As she takes the reins, Hochul will have a job that is easy to describe but hard to do—restore dignity and credibility to the office, maintain the support of voters who delivered three lopsided Cuomo victories, and navigate a new COVID wave. She will have to do it all with her head on a swivel, watching for potential rivals who know that Cuomo's departure effectively makes the governorship an open seat next year.
The 2022 Democratic primary will feature a rare commodity—suspense—while long-suffering New York Republicans will pick from a field containing Rep. Lee Zeldin and Rudy Giuliani's son Andrew. No Republican could have beaten an undamaged Cuomo, but the now ex-governor will have to watch election night on TV. On the other coast, COVID concerns may be about to topple a Democratic governor in California. Add speculation of a 2022 GOP wave, and New York may witness something unseen for nearly 30 years: a close gubernatorial race, the first since Pataki's three-point win in 1994 over Andrew Cuomo's father.
Mark Davis is a talk show host for the Salem Media Group on 660AM The Answer in Dallas-Ft. Worth, and a columnist for the Dallas Morning News and Townhall.
The views expressed in this article are the writer's own.