Evan Peters Talks 'American Animals' and Playing Warren Lipka in True Story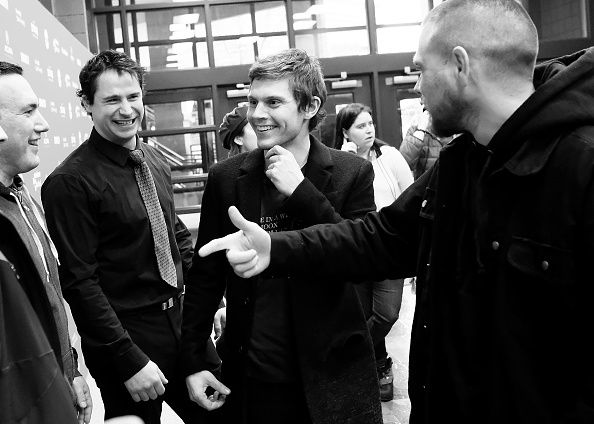 Evan Peters, best known for his recurring role on FX's horror anthology series, American Horror Story, stars as Warren Lipka in crime-drama American Animals, which premiered at Sundance in January and was released in June.
American Animals is directed by Bart Layton and stars Peters, Barry Keoghan, Blake Jenner, Jared Abrahamson, Udo Kier, and Ann Dowd. It's an American crime drama based on a true story where a group of college students executed a library heist at Transylvania University in 2004 in an effort to steal millions of dollars worth of rare books.
Peters was drawn to the part of Warren because "the way that Bart had written it, [Warren] was such a fun character. He's kind of the trickster of the bunch, and the mastermind behind all of this," Peters told Newsweek. "Not to mention, the real guys were involved."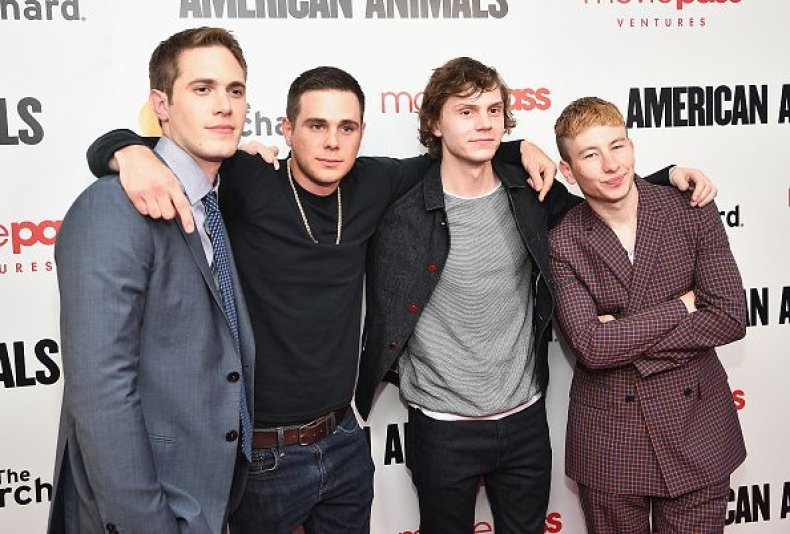 By "real guys," Peters means the real men that the movie characters are based on; Warren Lipka, Spencer Reinhard, Chas Allen, and Eric Borsuk. They all appear in the film as themselves later in life.
Peters continued, "To sort of use that as a springboard and be able to talk to them and reference them for a lot of the scenes was something I've never been able to do before, so I was very excited about that."
However, in order to prepare for the role, Layton forbid the actors to contact their real-life counterparts prior to filming. "It was very [frustrating] and I wanted to talk to them because it was one of the main reasons that I signed on to do this project," Peters said. "I broke the rules and found him through Twitter and started an email correspondence with him...Around the time I was getting into some of the deeper questions to try and figure out what was going on in his head; Bart found out and cut off that correspondence, so it was frustrating, to say the least."
Layton wanted the actors to organically develop their own characters out of the experiences of the real-life men, free of any outside influence. "What he wanted was for us to sort of culminate our own movie version of the characters," Peters said. "In a way, [Layton] was sort of formulating the film so that as the film goes on, we get deeper and deeper into the fantasy movie version, similar to how the guys were...caught up in this fantasy of trying to go through with this heist."
The crux of the film is the fact that every character tells a different story of the events that occurred. When asked about how that enhances the authenticity of the film, Peters said, "Memory is not always the most reliable, and sometimes it's the only thing you can rely on. And sometimes, you know, with these guys specifically, some of them wonder if they remembered [the heist] a certain way, that would have made it easier for them to come to terms with what they did. I think sometimes...we fool ourselves into thinking that we weren't that bad...so that we can survive and carry on with some sort of confidence in ourselves and our choices."