Evan Rachel Wood confirmed to her Twitter followers on Friday that Mickey Rourke was not the significant other who allegedly sexually assaulted her in 2016.
Wood, 30, testified before the House Judiciary Committee on Tuesday regarding her experience in a previous relationship that included sexual abuse and domestic violence, USA Today reported. She had said she was raped in a 2016 letter posted on her Twitter profile. The Westworld star decided to return to that difficult time in her life in support of a bill that would help victims of sexual assault worldwide. Many fans suspected that Wood was referring to Rourke, who was accused of abusive behavior by his wife of six years, model Carré Otis. (The actor has admitted to being sexually abused by his stepfather.)
Wood played Rourke's daughter in the 2008 film The Wrestler, and there were rumors during filming that the two were dating. Because of this, fans speculated that he was her abuser. Wood set the record straight on Friday, writing on Twitter:
A lot of rumors have been circulating around about who I was talking about in my testimony. I would like to clear something up and say, it wasnt Mickey Rourke. We were never "together."
Ahead of The Wrestler's release, Wood parted ways with then-boyfriend Marilyn Manson. Rourke, who is 35 years older than Wood, began hanging out with his co-star. But as she told Rolling Stone in 2009, "I'm not attracted to him, he's too old for me. Nothing ever happened and nothing ever will."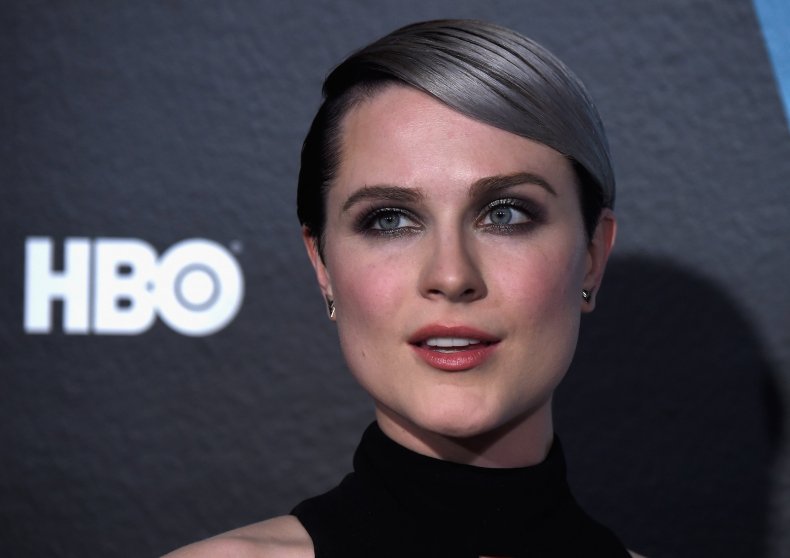 Wood further explained that she felt disrespected by the press, and by Rourke, for encouraging the idea that they had anything beyond a friendship. "Just because I'm single doesn't mean that you can take advantage of me," said Wood. "It's unfair that the performances might suffer because of all of these distractions."
Prior to her Rolling Stone statement, Wood told People magazine that she had "bonded" with Rourke, saying, "We became friends, but nothing more...Any such rumor should not be taken seriously."