Evander Holyfield to Punch Mitt Romney, for Charity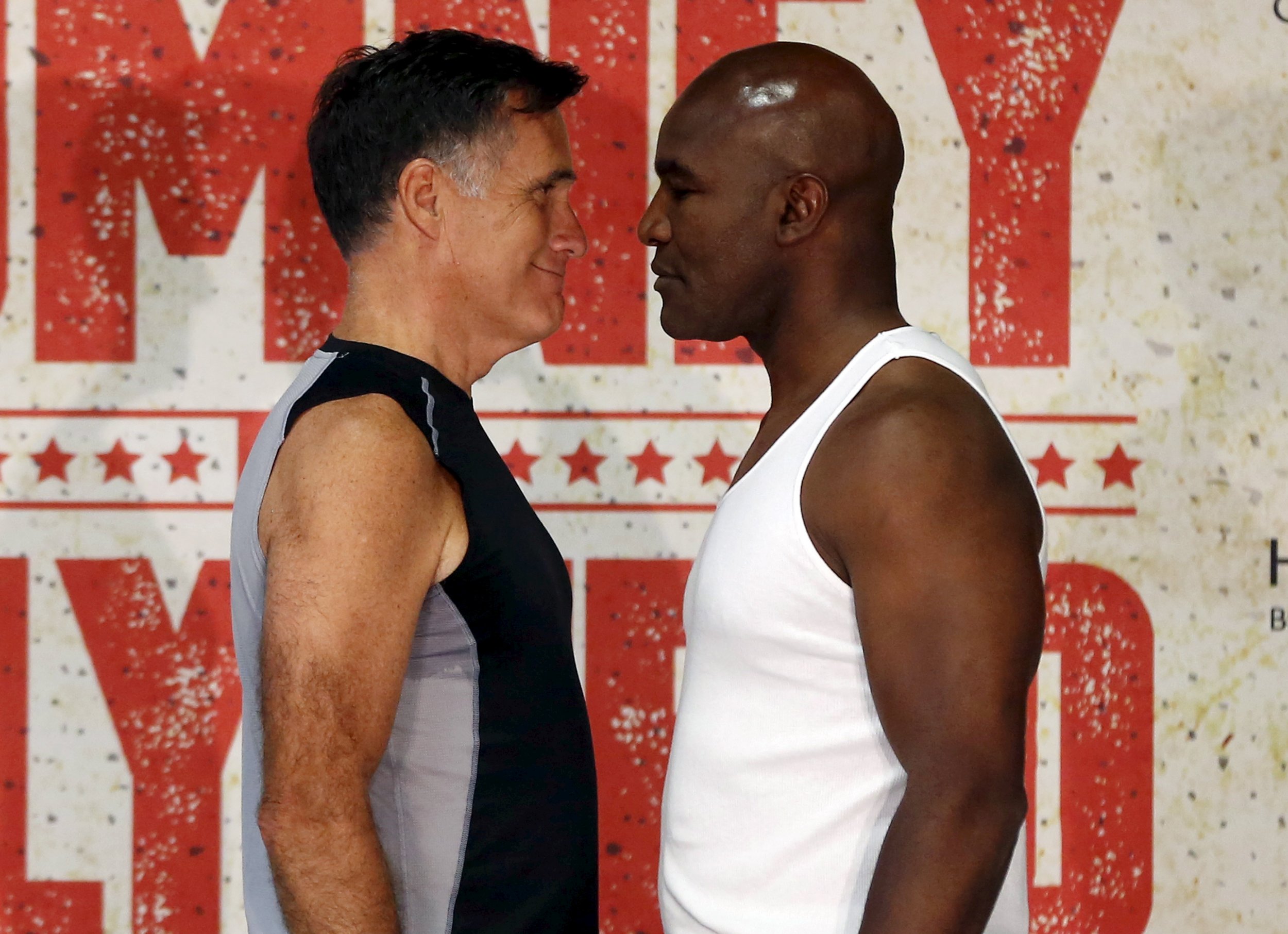 On Friday night at 6:30 local time in Salt Lake City, Utah, Mitty Romney will step into the ring with Evander Holyfield. By 6:31, he will probably have been punched in the face by the former heavyweight champion.
And it's all for a good cause: The boxing match is a fundraiser for Charity Vision, a nonprofit organization that provides eye exams, glasses, surgeries and eye-care clinics for those with impaired vision. The match, billed as a "world-class, black-tie event," will also include four undercards; it has a 1920s theme, and TV personality Mario Lopez will be emceeing the whole to do.
Unlike a real boxing match, there are only three scheduled rounds--that is, if Romney lasts that long. The former presidential hopeful has never boxed before. He plans to arrive in a tuxedo and then change into a red silk robe and red silk shorts. Because if he's going to take some hits, might as well do it in style.
"I'm staying far away from his ears. I don't for a moment want for him to confuse me with anyone from his past," Romney said ahead of the fight, referring to Holyfield being bitten by Mike Tyson during a match.
Romney's entrance music is "I Will Survive." He expects to lose.