Evangelical Christians Against Trump are Trying to 'Flip Congress' With Bus Tour Ahead of Midterm Elections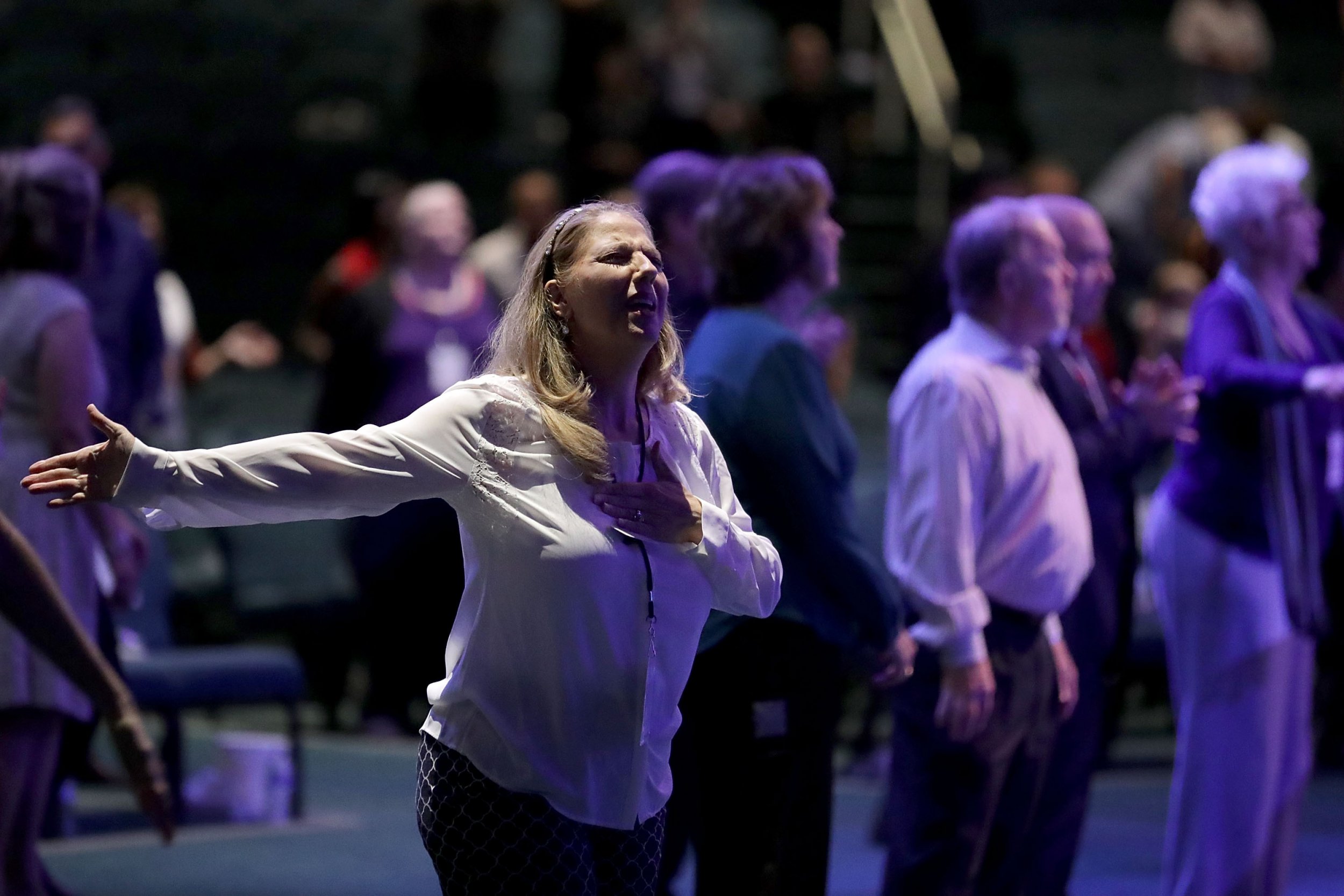 Evangelical Christians have traditionally stuck by the Republican Party, but a group of them who are anti-President Donald Trump are hitting the road ahead of the midterm elections to convince their peers to ditch the GOP. They want to help flip Congress so the Democrats have control.
With the message that Republicans have fallen short of pushing for the beliefs of core Christians, the "Vote Common Good" bus tour is traveling to 31 cities where Democratic challengers seek to defeat conservative incumbents. The tour began last week in Allentown, Pennsylvania, and is slated to wrap up two days before the November midterm elections in Fresno, California.
"The need to flip Congress has some of us behaving in ways we have never had to before," Minneapolis pastor Doug Pagitt, the executive director of Vote Common Good, told the Huffington Post Monday.
"These times call for a response that matches the outrageous nature of what's happening," Pagitt said. "This is not a typical partisan conversation."
The tour is unusual since white evangelical Protestants have traditionally backed the GOP for its conservative approach to abortion and LGBTQ equality, among other social issues. In the 2016 presidential election, a whopping 81 percent of white evangelicals voted for Trump, according to FiveThirtyEight.
"We need candidates who would not turn their back on the poor and the sick, who would not separate children from their parents, who support liberty and opportunity for all people," Arkansas pastor Robb Ryerse, the political director for Vote Common Good, said in a statement to the Huffington Post.
"What we're doing is trying to give courage to people whose hearts are already opened, whose beliefs have already shifted, to say that they can vote and act according to their own beliefs," Pagitt said.
Vote Common Good claims it is nonpartisan and backs candidates based on how their platforms match with evangelical values. This year, the group is solely supporting Democratic candidates. The tour is scheduled to stop for six days in Texas to push for Democratic Representative Beto O'Rourke, who seeks to unseat Republican Senator Ted Cruz.
Evangelical Christians behind Vote Common Good are not the only group working to try to flip Congress. The Need to Impeach campaign, founded by major Democratic donor Tom Steyer, has spent millions of dollars on materials educating candidates and the public about Trump's impeachable offenses. They have been touring the country to encourage Americans to vote and help Democrats retake both houses of Congress, steps that would boost the likelihood of impeachment proceedings being brought against Trump.
Correction: This story has been updated to correct two instances where the group was incorrectly referred to as "Vote Common Cause."