Evangelical Christians Clash With Soccer Fans In Stadium Dispute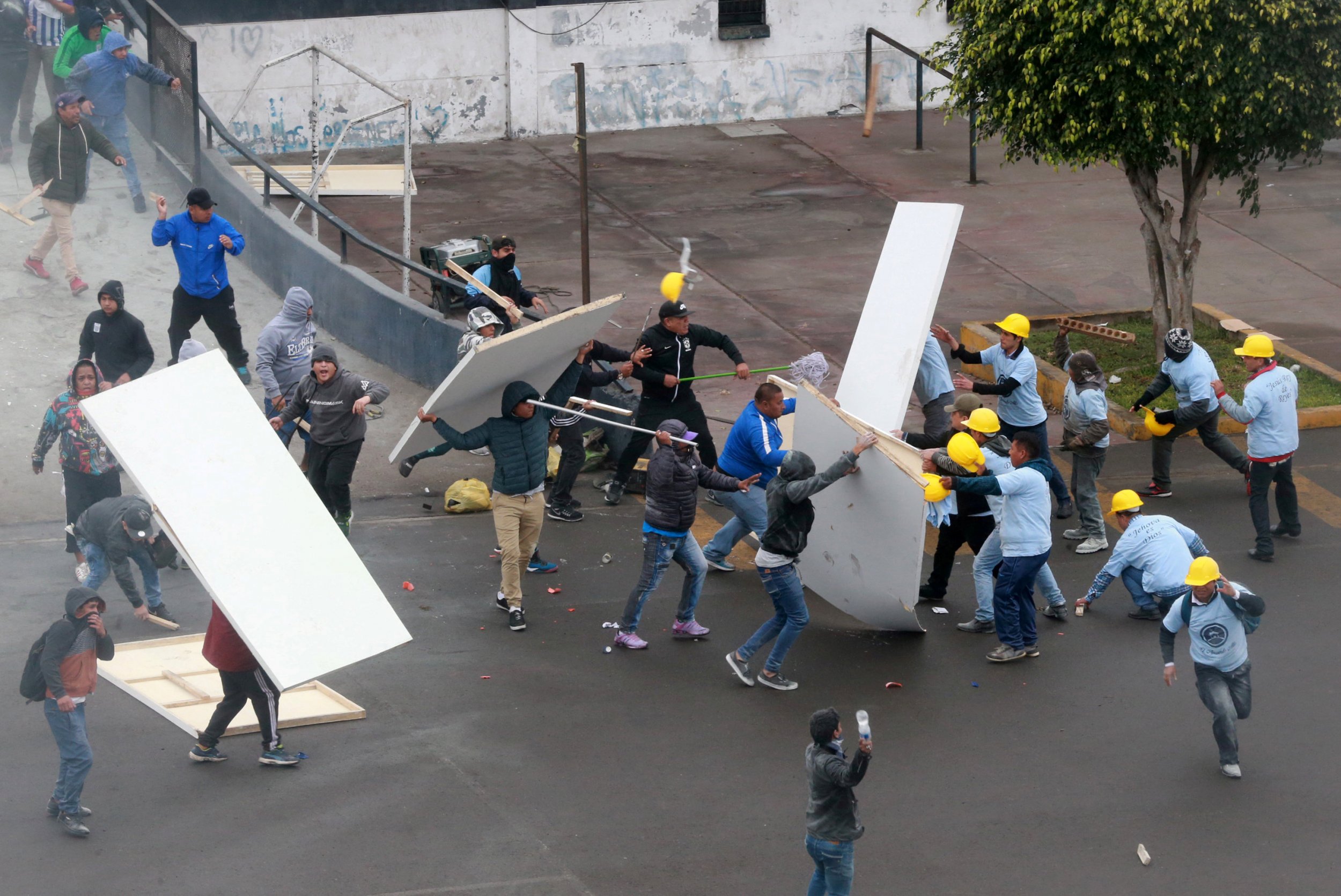 Hundreds of Evangelical Christians clashed with soccer fans on Monday after they invaded and occupied a stadium in Peru, leaving one person injured.
God had "determined" that the evangelicals should take over the facility belonging to Alianza Lima, one of the South American country's most popular teams, the parishioners' leader claimed. The believers, who are members of a group called "The Upper Room" wore t-shirts that boldly stated "Christ Lives!" and entered the stadium in the morning, using tools to barricade themselves inside and set up a makeshift church. Outside, more of the faithful painted over the soccer team's logos.
The conservative Christian group—which was founded and lead by Pastor Alberto Santana—and the soccer team both lay claim to a piece of land next to the stadium, Reuters reported. Santana has been proclaiming since 2016 that his congregation would take over the facility located in a prominent area of Lima.
Alianza fans learned of the evangelicals' actions and angrily descended on the stadium, despite team officials calling for calm. They managed to break into the barricaded sports facility and physically clashed with members of the religious group. According to Deutsche Welle, the Christians and fans attacked each other with wooden beams. Police then intervened and took control of the stadium, breaking up the violence.
An attorney representing Santana told local media that his client possesses documents revealing it has legally purchased the property, according to Reuters. But Alianza denied that claim, calling the congregation's actions an illegal "invasion."
The stadium has been facing significant financial difficulties, however, according to BBC Mundo. Currently, the soccer team is struggling to repay a multi-million dollar debt to the National Superintendency of Customs and Tax Administration, Peru's official tax agency.
Meanwhile, Santana insists that God has decided that the stadium should pass into his congregation's hands. He claimed in 2016 that the team's leaders will not be able to stop the sale of the stadium to his church because God has "determined" his followers "will take it."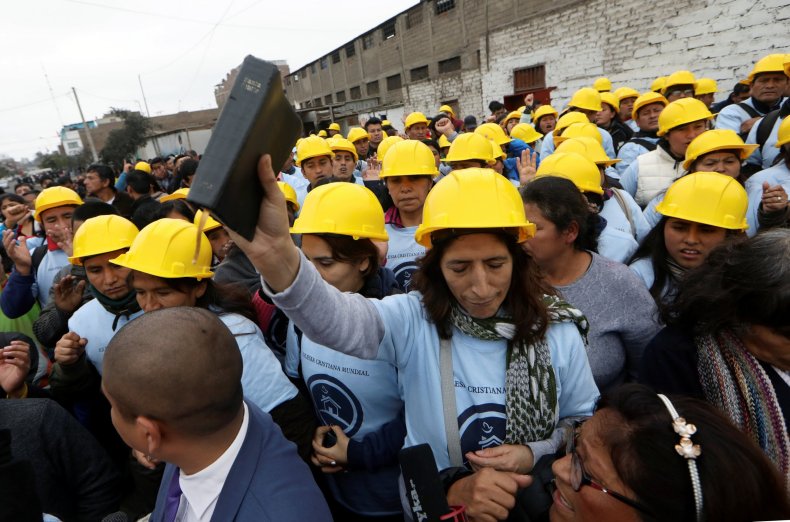 In 2017, the pastor said that he had purchased a large parking area by the stadium.
"In my dream, an angel told me that the stadium was being sold," Santana said at the time. "After a few days, some people approached me to tell me that they were the owners of the lots … I checked the documents with lawyers and we acquired them one by one. Everything was by faith," he said.
The team's lawyer explained to local media that the government had legally passed the land to Alianza in a 1972 decree. However, some individuals still lay claim to parts of the disputed property and were behind the sale, which the lawyer said was fraudulent.
He accused the sellers of being "part of a network that is trafficking in land."