Evangelicals Come out Against Donald Trump and the Alt-Right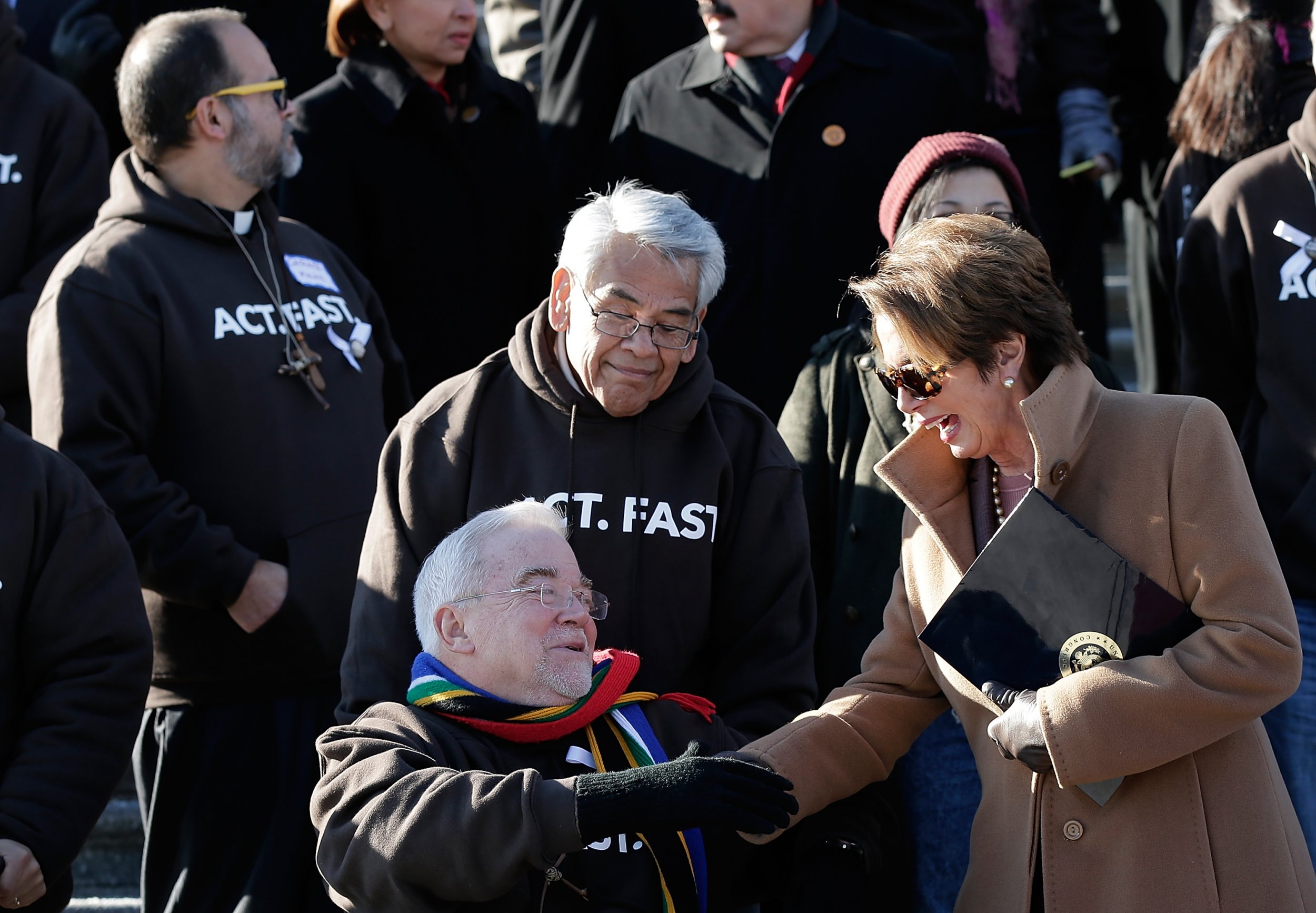 A group of nearly 40 religious leaders signed a statement Wednesday intended to defy preconceptions about Christian evangelicals.
Mainly viewed as predominantly white and alt-right, The Chicago Invitation aimed to shift focus to the diverse group who "remain in the evangelical tradition."
The document cited "false narratives around the identity of evangelicals," and listed women, African-Americans, Asian Pacific Islanders and Indigenous leaders as unexpected members of the group.
In the statement, backed by the social justice organization Sojourners and Evangelicals for Social Action, the diverse group of evangelicals reaffirms that their allegiance is not with a particular political party but to Christ Jesus.
"The story that became national and globally dominant after the 2016 election was that 81 percent of 'evangelicals' voted for Donald Trump, when, in fact, this group only represented the votes of white evangelicals. When evangelicals of color and younger evangelicals are accurately accounted for, the picture changes significantly," according to The Chicago Invitation.
Referencing back to The Chicago Declaration of Evangelical Social Concern, released in November of 1973, this group of evangelicals recentered their commitment to the love and protection of all people – including the LGBTQ community, women and people of color.
"This group was very intentionally saying, let's listen to the future, let's listen to people of color, to women, to people under 40," Nikki Toyama-Szeto, executive director of Evangelicals for Social Action, told HuffPost. "That's what to me made it a really great place to begin to dream about what the future is and what our faith means now in this political climate that has co-opted the term 'evangelical.'"
The letter ends with a hope of transforming "false narratives and stories into liberating ones."