Even If Trump Cheated on Melania, 'All of Us Are Sinners,' Says Evangelical Leader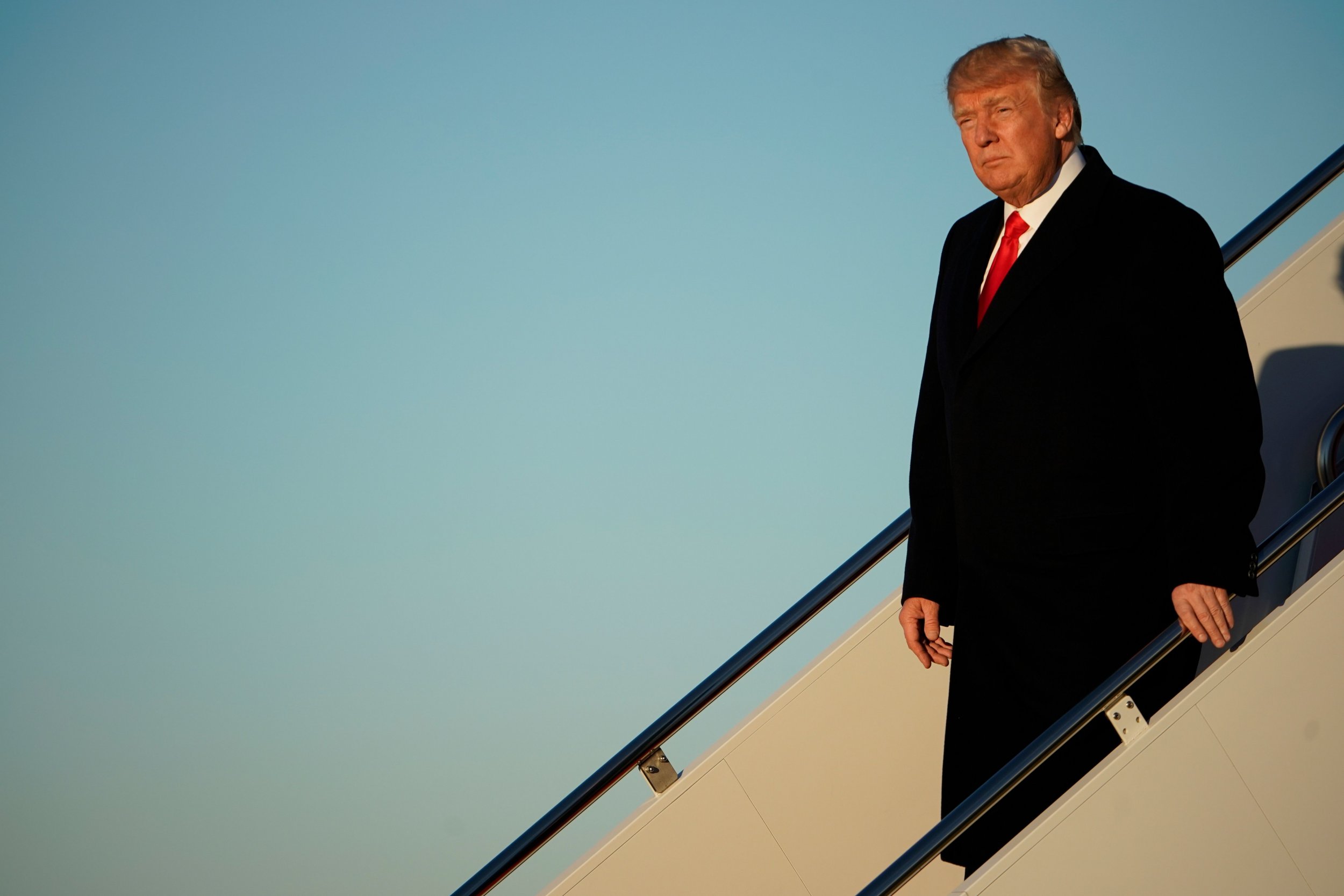 President Donald Trump continues to receive evangelical support even after his alleged 2006 affair with adult film star Stormy Daniels because he is a "changed person," one leader of the religion said.
"All of us are sinners," Franklin Graham, president and CEO of the Billy Graham Evangelistic Association, said in a CNN interview Tuesday night.
The leader continued to give his rationale for supporting the president.
"These alleged affairs—they're alleged with Trump—didn't happen while he was in office," Graham said.
CNN host Don Lemon asked the religious leader why evangelicals were eager to call out Bill Clinton's behavior during his presidency but not President Trump's.
"This [alleged affair with Stormy Daniels] happened 11, 12, 13, 14 years ago," Graham responded. "And so, I think there is a big difference and not that we give anybody a pass, but we have to look at the timeline and that was before he was in office."
Graham is the son of Billy Graham, one of the most well-known evangelical leaders, who enjoyed friendships with former presidents like George W. Bush. Franklin Graham went on to claim he is "more interested in who a person is today" than who that person was years ago, and he thinks President Trump has transformed since taking office.
"I believe that he's a changed person," Graham continued. "And I've never seen anybody get attacked like he gets attacked," he said, referring to the president's coverage by the media.
Graham maintained his stance that the alleged affair is not factual, claiming "there's no evidence."
President Trump's lawyer Michael Cohen has also denied the original Wall Street Journal report that claimed Cohen arranged for a $130,000 payment to Stormy Daniels, whose real name is Stephanie Clifford, in 2016 to prevent her from speaking out about her sexual encounter with the president.
Vice President Mike Pence has since called the 5,000-word interview between Clifford and In Touch Weekly "baseless."
The evangelical leader continued to support Trump, calling him a "good man" and claiming his elected presidency was an act of God.
"I believe he's president of the United States for a reason," Graham said. "I believe God put him there."