Evangeline Lilly Compares Marvel Superhero Suit to Wearing High Heels, Says She's Used to Being 'Uncomfortable'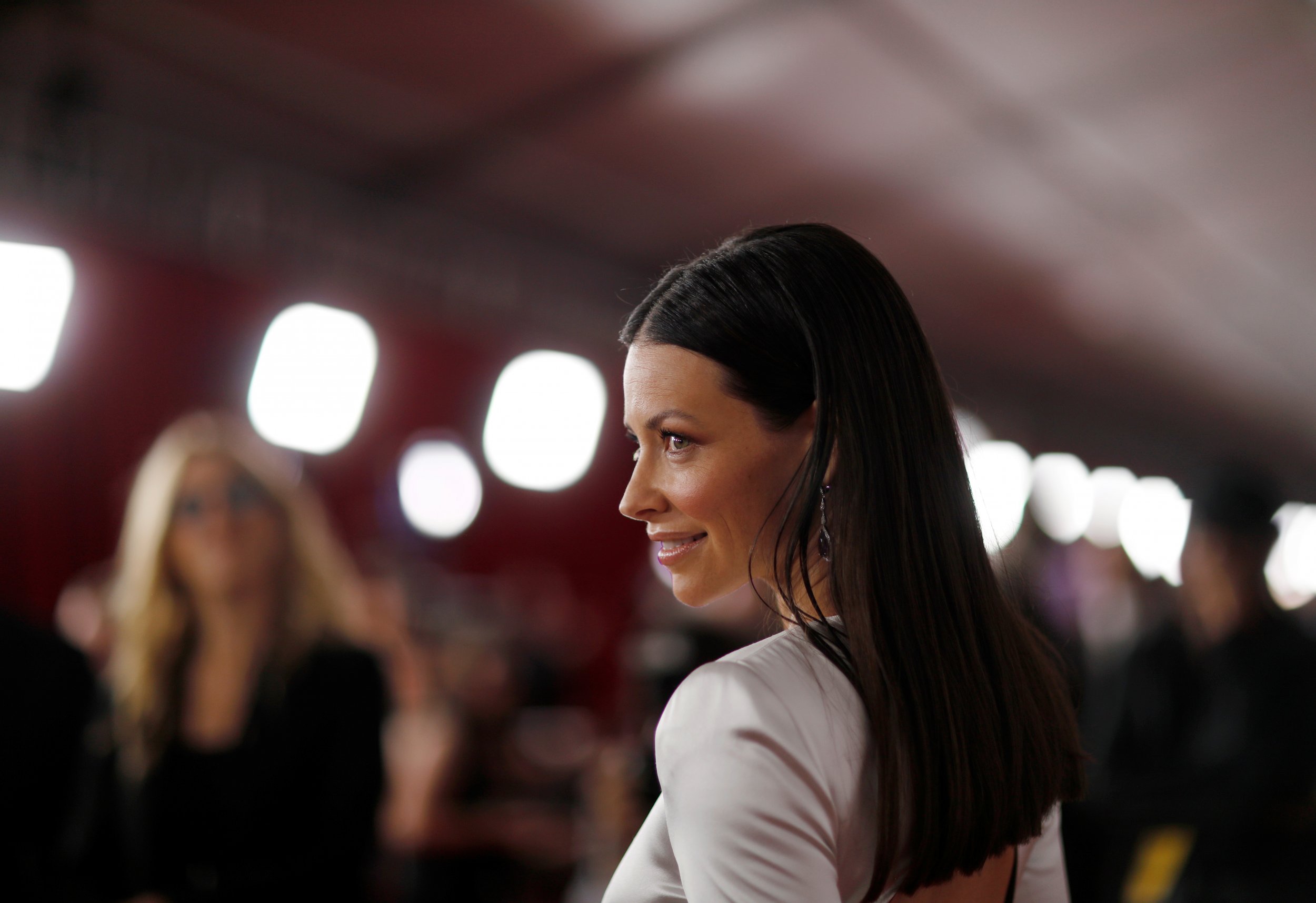 Wearing heels all day is good preparation for a Marvel superhero suit—at least on a comfort level, according to Ant-Man and the Wasp's Evangeline Lilly.
The actress shared her excitement for the movie and love of her suit when speaking with BackstageOL in a video interview posted on Saturday. "I've never been more excited to tackle a role and a film than I was for this one," she shared, adding that with this movie, you "get to see" her character, Hope van Dyne/Wasp, be "a badass."
That includes seeing her character in her suit, which she called "killer," "powerful" and "sexy," adding that "it made [her] feel like a superhero."
However, that doesn't mean she loves everything about it, but unlike previous complaints about superhero costumes, hers isn't about comfort. "My little gripe is that I need help to get into it," Lilly explained. "I'm a very independent person and I've been dressing myself for a few years." Needing help from three people to get in and out of the suit made her feel like she "was 3 years old again," she admitted.
She had heard "Marvel male superheroes complain about their suits for years," she shared. Her costar, Paul Rudd, who plays Scott Lang/Ant-Man in the Marvel Cinematic Universe, did so in his interview with BackstageOL. While he liked that he felt "heroic" wearing his and compared its design to a motorcycle suit, he didn't like everything about it. Because it didn't breathe, he felt it when it got really hot. He also couldn't lift his arms up all the way and explained that the thickness of it made it "like having a cast on" if he got an itch. It wasn't until the final week of filming that someone on set came up with a backscratcher for him to use.
Once she got into her suit, Lilly didn't understand the objections she'd heard. "It's just not that bad," she recalled after putting hers on and working in it. However, she had an idea why the Marvel men complained—and it's not that she has "the most comfortable suit in the MCU." Instead, she suggested that men don't have "the life experience of being uncomfortable for the sake of looking good" and showed off her heels. Because women are used to wearing heels and being "uncomfortable all day," they see it as "normal." "You get used to it," she said. "You tune it out."