EVE Fanfest 2019: Host Next Year's Celebration in Your Own House
EVE Fanfest is the most popular event of the year for dedicated EVE Online fans. In an effort to mix things up, developer CCP is running a competition for an EVE Online player to host 2019's fan convention at his or her own house.
"EVE Fanfest has always been a way for players to meet, hang out, and scheme with their fellow capsuleers in person, with Iceland as the amazing backdrop," Paul Elsy, EVE Online's senior community manager, said in a press statement. "This year, we're looking forward to visiting far-flung locales and friendly climes away from Iceland, and getting to know one of our players' hometowns."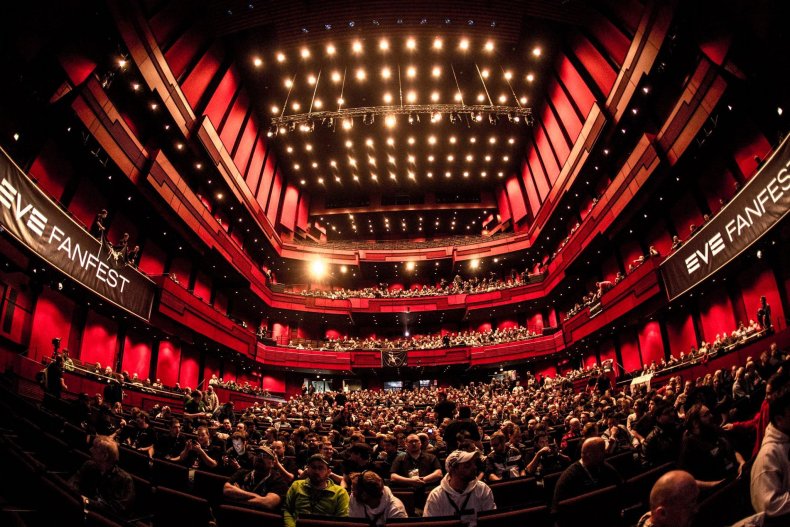 So far, only one person has submitted a video for consideration, which can be watched above. While the video from CCP's Event Lead, CCP Curtis, shows a good example of how to create a pitch video, the developers want to branch out from Iceland and celebrate in a different country next year.
The at-home Fanfest will retain many of the same aspects of a traditional Fanfest, including a Keynote presentation, CCP developers announcing new features and updates and a performance from Permaband. There will even be the annual pub crawl! More details will be revealed once the competition has drawn to a close.
If you want to host EVE Fanfest in your hometown, enter the competition by submitting a video here. All submissions must be entered by Oct. 12, so act quickly. The winner will be announced at EVE Vegas later in October.
If you aren't selected as the host for Fanfest, you'll still be able to stream the show. Additionally, other smaller fanfests and meetups are planned throughout 2019.
So what do you think? Are you interested in hosting EVE Fanfest at your house? Will you try to make it to another Fanfest? Let us know your thoughts in the comments section below.