EVE Online will expand this May with the Into the Abyss expansion. Not only does the expansion add new areas to explore, it also includes some potentially game-changing loot and a new type of enemy to watch out for.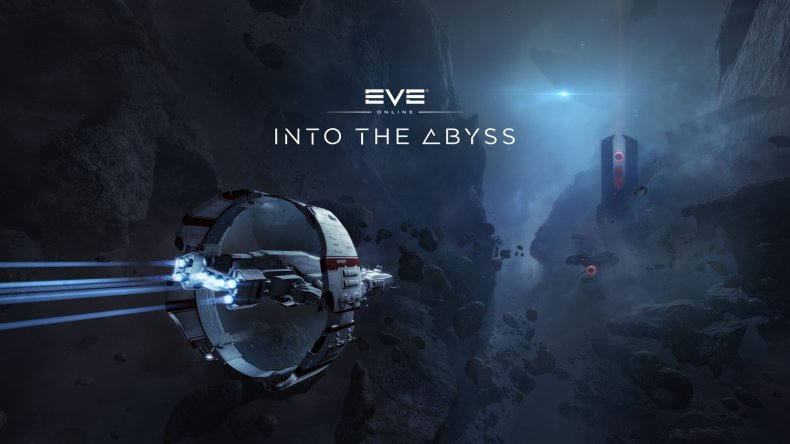 The main addition of Into the Abyss is Abyssal Deadspace. Once inside Abyssal Deadspace, players will face dangerous environmental effects and the mysterious Triglavian Collective. The expansion taps into survival gameplay, because the Abyssal Deadspace is an all-or-nothing environment, and rewards risk-taking players the further they venture. Players either make it out alive with their loot, or don't make it out at all.
If Abyssal Deadspace is filled with so much danger, why bother going in at all? Because there are powerful upgrades called mutaplasmids hiding away with the Triglavian Collective. These mutaplasmids can be applied to existing modules to make them Abyssal modules. This can greatly impact the module's stats, but watch out. It's a gamble if the module will become better than what's already available, or a complete piece of trash. You won't know if the mutaplasmid will help you out or screw you over until after you've used it.
Into The Abyss releases on May 29, a few weeks after EVE Online's 15-year anniversary. The space MMO has been running since May 6, 2003.
"At CCP, our mission is to build together with our players a true virtual world, with real relationships and real emotions and consequently, real stories," Hilmar Veigar Pétursson, CEO of CCP Games, said in a press statement. "With EVE Online remaining strong and vibrant after 15 years, we have made great strides towards realizing that ambition. Nevertheless, I truly feel that our best work is ahead of us and that EVE's amazing single-shard sandbox design will continue to dazzle, amaze and eventually outlive us all."
So what do you think? Are you excited to play the new Into The Abyss content when it releases this May? What other additions would you like to see next for EVE Online ? Let us know your thoughts in the comments section below.