Will Eve and Villanelle Get Together on Season 2 of 'Killing Eve'? What Jodie Comer and Sandra Oh Are Saying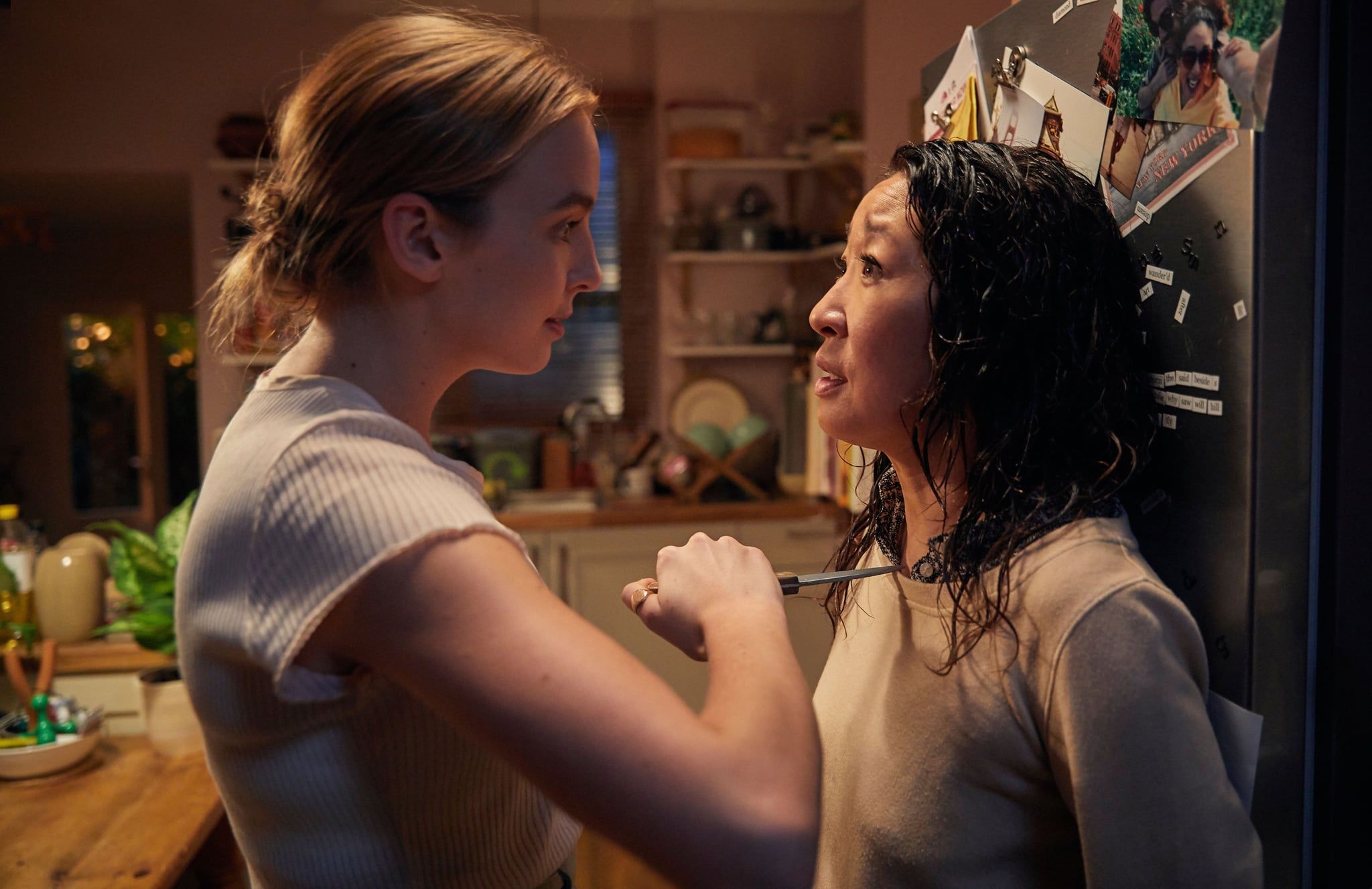 Will they or won't they? It's a question fans of Killing Eve have had since Season 1 as the sexual tension rages on in Season 2 between Jodie Comer's character, assassin Villanelle, and MI5 agent Eve Polastri, played by Grey's Anatomy alum Sandra Oh. There's no question that Eve and Villanelle have a love/hate relationship, with Villanelle pursuing Eve and Eve occasionally being seduced by the psychotic killer.
Part of the attraction is sexual, Comer confirmed to The Wrap on April 14, but there is much more to the relationship. "In her world, she thinks Villanelle and Eve could just live together and watch movies. In that warped sense of reality, she knows what she feels toward this person, but I don't think she can comprehend her emotions at all," Comer said. "And that's what we explore throughout [Season] 2, but I very much feel that she thinks she knows what love is."
For her part, Oh addressed the chemistry between Villanelle and Eve—as unconventional as it might be. "They've crossed a line and there's kind of no going back. We have a lot of energy at the beginning," she told ET Canada. "That pushes both of them into a different place of vulnerability. How can you come to terms with a relationship that seems to be impossible? That's what I think we're trying to figure out daily."
Oh continued to dish about Villanelle and Eve's romantic tension with Entertainment Weekly. "How do you keep the storytelling of the impossible romance? How do you move from a cat and mouse to a cat and cat?" she asked.
"It's a bad relationship!" Oh continued. "This is what also is so complicated in the relationship. I feel that they communicate on a completely different plane, where things like stabbing the other person mean different things."
The series is up for a BAFTA TV award for Drama series. According to The Guardian, Killing Eve should and win will. For Leading Actress, the publication predicted Comer should and will win. In the Supporting Actress category, Killing Eve actress Fiona Shaw was predicted to win. Oh was also nominated for Leading Actress, though the Guardian picked Comer over her.
"Killing Eve" Season 2 airs Sundays at 8/7c on AMC and BBC America.