On Eve of Vindman's Impeachment Testimony, GOP Senator Argues Witness Could Be 'Sabotaging' Trump
In a letter dated Monday to Republican Congressmen Devin Nunes and Jim Jordan responding to their request for information regarding the Ukraine call that led to impeachment proceedings against President Donald Trump, Wisconsin Senator Ron Johnson, also a Republican, said the impeachment inquiry is "a continuation of a concerted, and possible coordinated, effort to sabotage the Trump administration."
"This impeachment effort has done a great deal of damage to our democracy," Johnson wrote, according to Axios. "The release of transcripts of discussions between the president of the United States and another world leader sets a terrible precedent that will deter and limit candid conversations between the president and world leaders from now on. The weakening of executive privilege will also limit the extent to which presidential advisers will feel comfortable providing 'out of the box' and other frank counsel in the future."
Johnson cast aspersions onto the character of Lieutenant Colonel Alexander Vindman who is expected to testify in the impeachment proceedings Tuesday. In the letter, Johnson related the events of a briefing he attended with Vindman on May 20.
While Johnson believed that supporting Ukraine was "essential" in the United States' competition with Russia, Vindman allegedly disagreed.
"He stated that it was the position of the NSC that our relationship with Ukraine should be kept separate from our geopolitical competition with Russia," Johnson wrote. "My blunt response was, 'How in the world is that even possible?'"
Johnson went on to say Vindman belongs to "a significant number of bureaucrats and staff members within the executive branch [who have] never accepted President Trump as legitimate and resent his unorthodox style and his intrusion onto their 'turf."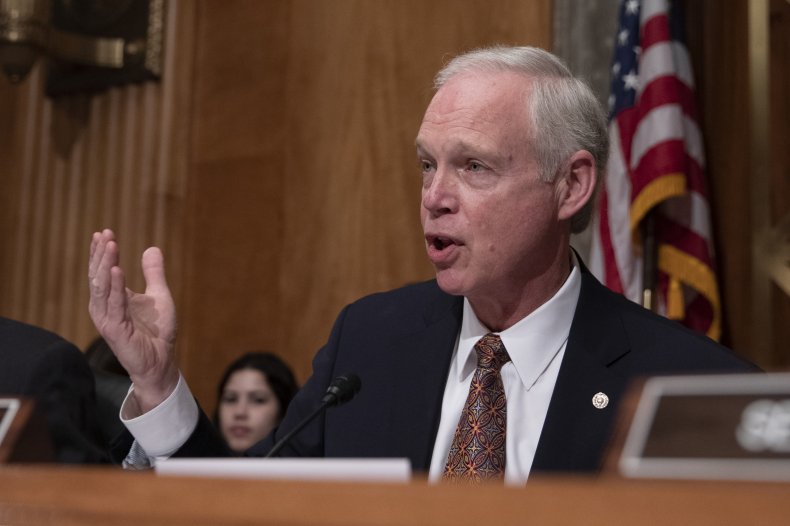 "They react by leaking to the press and participating in the ongoing effort to sabotage his policies and, if possible, remove him from office," Johnson continued. "It is entirely possible that Vindman fits this profile."
Johnson also stated that he may be suspect of the whistleblower's motives.
"Not every whistleblower has purely altruistic motives," Johnson wrote. "Some have personal axes to grind against a superior or co-workers. Others might have a political ax to grind."
"If the whistleblower's intentions was to improve and solidify the relationship between the U.S. and Ukraine, he or she failed miserably," Johnson added.
Johnson wrote he believed it was wrong for people who work for the president to step outside the chain of command or become whistleblowers in order to undermine foreign policy, which is set by the president and no one else.
"If those working for the president don't feel they can implement the president's policies in good conscience," Johnson wrote, "they should follow Gen. James Mattis' example and resign. If they choose to do so, they can then take their disagreements to the public. That would be the proper and high-integrity course of action."
Nunes and Jordan's request for information from Johnson came about because "the Democrats have abandoned fundamental fairness and objectivity in their 'impeachment inquiry,' the Congressmen wrote.