Even Baby Yoda Isn't Safe From The Coronavirus
The coronavirus has become one of 2020's biggest stories and most pressing concerns. The virus has been found in almost 96,000 people worldwide as of Thursday, with over 3,000 dead. Outside of public health, the virus has also impacted the economy, including the manufacturing industry. Even Baby Yoda isn't safe from the coronavirus.
Hasbro, one of the toymakers in charge of Baby Yoda announced that there will be supply shortages for the newest pop-culture icon due to the coronavirus, the New York Post reports.
World manufacturing heavily relies on China for the raw resources needed for products. Resins and plastics, that directly affect the production of Baby Yoda toys, are examples of these resources. China has been one of the countries hurt the most by the coronavirus, with the largest number of cases and the continued crippling of its economy.
"We are working to mitigate the impact of our manufacturing partner factories being closed longer than anticipated, as well as to reschedule the shipments we have not been able to make," said Hasbro's CFO Deborah Thomas.
Merchandise is not the only side of the entertainment industry that has been negatively affected. In February, Variety reported that Sonic the Hedgehog was delayed indefinitely in China due to a cinema-blackout. On Wednesday, Deadline reported that the upcoming Bond film, No Time to Die, was delayed worldwide to November due to the coronavirus' impact on the worldwide theatrical market.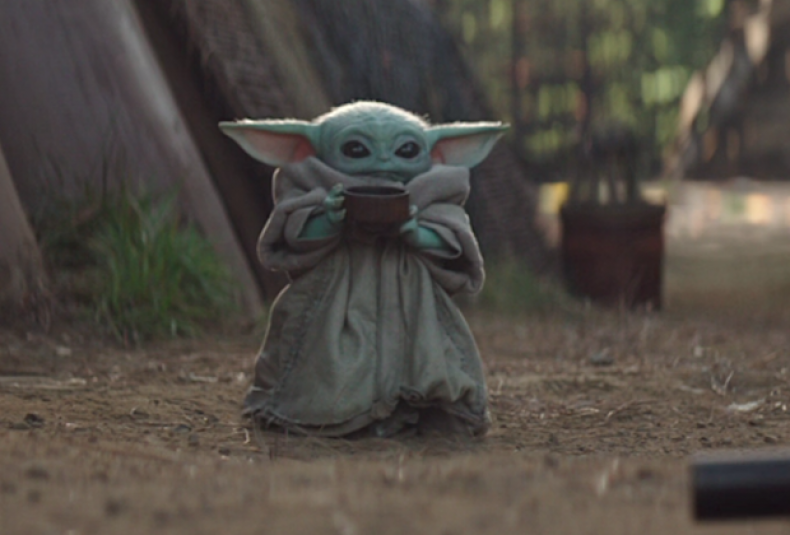 Baby Yoda was launched into superstardom in his debut on Disney+'s The Mandalorian. An instant social media icon, demand for Baby Yoda merchandise exceeded Disney's own predictions. The character breathed life into Star Wars, giving it a new star to build around in future seasons of the series.
Baby Yoda went on pre-order shortly after the series aired in November, with a multi-month wait for consumers to get their hands on "The Child" toys and merchandise. If the coronavirus continues to negatively impact the manufacturing industry in China, fans of Baby Yoda might just have to wait longer with bated breath.