Even Kellyanne Conway Won't Defend Trump Calling Omarosa a 'Dog'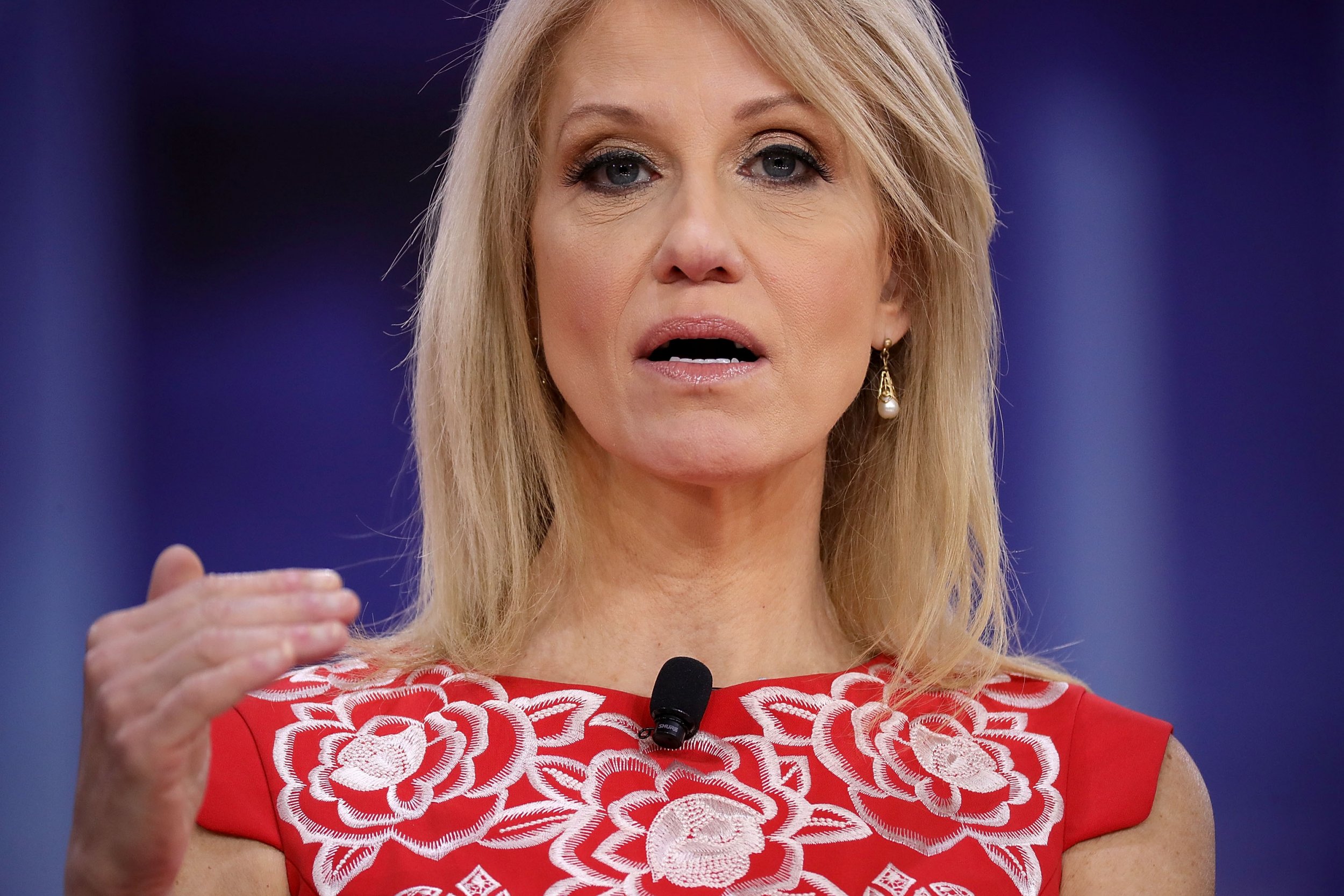 Counselor to the President Kellyanne Conway has been one of his staunchest defenders, but even she could not stand behind his calling former White House aide Omarosa Manigault Newman a "dog" after Manigault released a highly critical book on him Tuesday.
Manigault Newman gave her account of her firing by chief of staff John Kelly in her book Unhinged: An Insider's Account of the Trump White House, and attacked President Donald Trump, claiming he used a racial slur on his reality television show "Celebrity Apprentice." She appeared as a contestant on the show.
"When you give a crazed, crying lowlife a break, and give her a job at the White House, I guess it just didn't work out. Good work by General Kelly for quickly firing that dog!" Trump tweeted on Tuesday morning.
Fox News anchor Bill Hemmer brought up Trump's tweet and said to Conway, "'That dog'—I know he's not happy about this, but is that language necessary?"
Conway dodged.
"I'm telling you that I'm disappointed, and I think the best play for Omarosa would have been to take credit for a lot of the great things that Donald Trump has done for this country, including for African Americans," Conway said.
"School choice in charters that helps them get out of some of these failing schools, he's working on prison reform, he's working on drug reform. He obviously has presided on the lowest unemployment rate in African Americans in our nation's history," she continued. "That should be the headline practically every day."
Hemmer said, "I get it," and that Conway could talk about the economy all the time, and circled back to his question.
"I'm just asking you about language, referring to her as 'that dog,'" Hemmer said. "And just driving the story of Omarosa and likely selling more books for her along the way, which I know you don't want to do and the president doesn't want to do either."
But Hemmer quickly changed the topic himself. "The other thing we could be talking about is the defense bill that was signed in yesterday," he said.
"Yes, absolutely," Conway said, seeming pleased.
"Now this was big deal for the U.S. military, you could be talking about that," Hemmer continued.
"Well, we are, but you get to ask the questions, it's your show, so thank you for letting me get in there something incredibly important that happened yesterday," Conway said, going along with it.
Conway, who earlier in the segment said she considered Manigault Newman "a colleague and a friend for a very long time," has backed many of Trump's controversial actions in the past.
The counselor to the president defended Trump's tweets against then–Democratic Senator Al Franken, who faced sexual misconduct allegations, while the president refused to address sexual misconduct allegations on then–GOP Senate candidate Roy Moore. She also defended Trump's stance on gun control following the Las Vegas massacre, as well as some of his lies.