Even Liberal States Have Tough Voting Requirements Because Parties Like It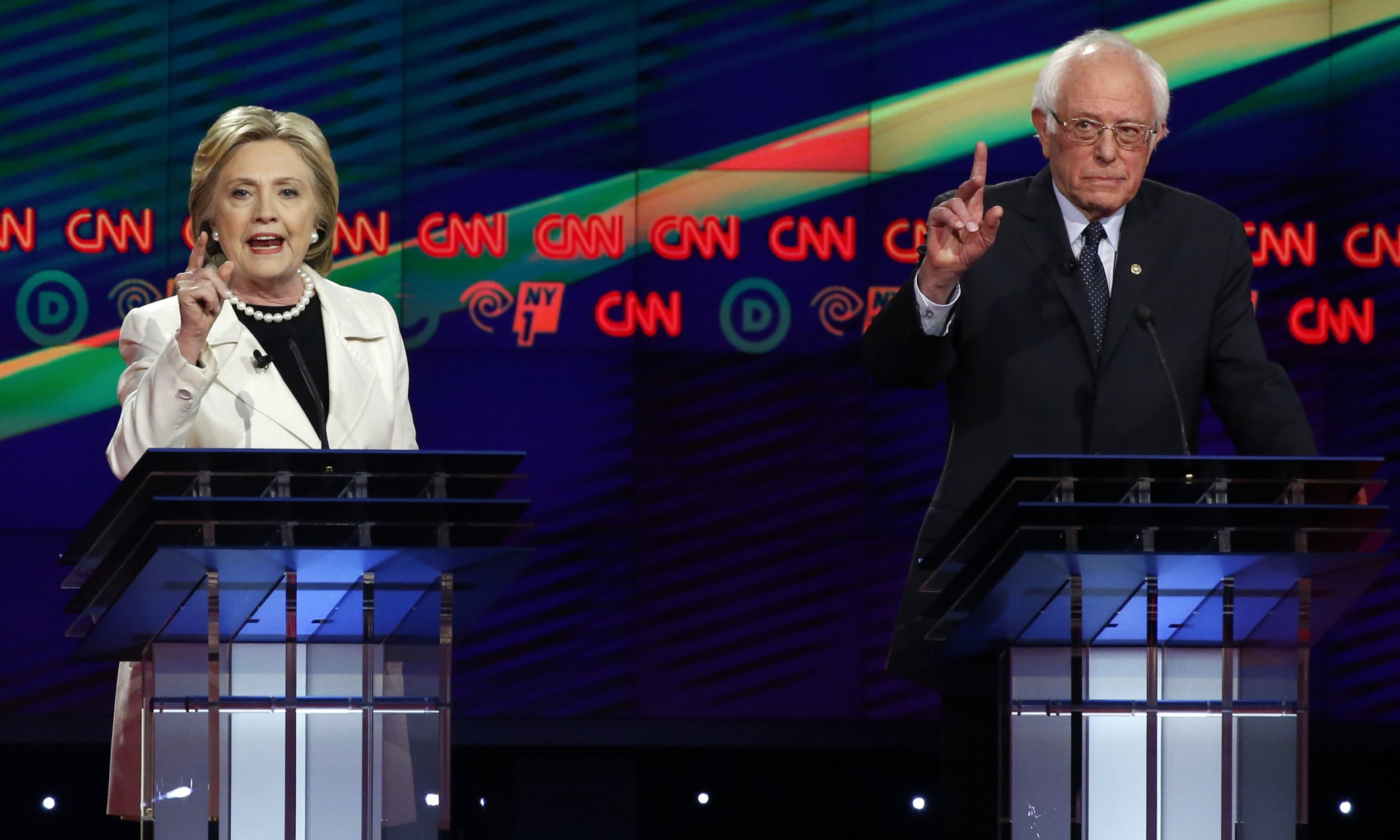 Want to change your party affiliation to vote in next June's primary election in New York State? Better file by the end of the day...Friday.
Yes, New York's election laws are so restrictive that party-swappers have to apply to switch by Friday, October 13—more than half a year before the June, 2018, primary election.
As the U.S. conducts a nationwide conversation about voter registration restrictions and efforts by some Republican-controlled states to limit access to the polls, it is actually New York State that has one of the most prohibitive rules: the longest lead time for voters to change parties.
Last year, the deadline in New York was 193 days before the presidential primary—a deadline so widely misunderstood that even Ivanka Trump and Eric Trump, who were not enrolled in a party, didn't switch in time to vote in the GOP primary, presumably for their dad.
New York's cutoff for party enrollment changes is far earlier than Kentucky and New Hampshire, the only other states with deadlines between 100 and 150 days ahead of primaries, according to FiveThirtyEight—such lead times disenfranchise unwitting voters, according to some critics.
And "New York is very happy to do that," according to Susan Lerner, executive director of the nonpartisan watchdog group Common Cause New York.
"People who do not choose a party affiliation are referred to as 'blanks,' they don't exist. The New York election prioritizes parties over voters and we think that's backwards," Lerner tells Newsweek. "New York may be a liberal state, but it isn't progressive when it comes to election laws."
The New York law setting a deadline for enrollment change was first enacted in 1976, with a cutoff of 30 days prior to the general election the year before a primary. The time limit was changed to 25 days in 1991, and has not been modified since.
"The logic behind the law was to prevent party raiding where individuals could switch parties to influence candidates chosen by a party and then switch back to whichever their original and true party affiliation was," Thomas Connolly, director of election operations for the New York State Board of Elections, tells Newsweek.
Another reason the rules remain unchanged is that parties have in mind which candidate they want to represent them and are nervous that non-loyal voters could undermine their pick, according to Blair Horner, executive director of the nonpartisan New York Public Interest Research Group.
"Bringing in voters who are outside the party allows them to change who the (anointed) nominee may be, and certainly could cause some mayhem for the party itself," Horner tells Newsweek.
A prime example is New York's primary last year. The state's closed primary system only lets people registered with a given party to cast ballots in that party's race, barring independent voters, among others. More than 3 million New Yorkers missed the enrollment switch deadline, including many independents who sought to vote for Bernie Sanders in the Democratic primary or Donald Trump in the Republican primary.
The law in place helped Hillary Clinton seal the Democratic nomination—just the way the party wanted it.
The blame, critics allege, lies with Democrats and Republicans alike in Albany, who have long enjoyed hand-picking candidates.
"Both parties share one perspective, which is that they're all incumbents, and any proposals that advance ways for new voters to come into the system create different levels of concern," Horner says. "So there is never enough pressure on the legislature to actually fix this problem."
But Basil Smikle Jr., executive director of the New York State Democratic Party, said that political parties aren't to blame, and are simply following laws established by the state Legislature, which in New York means a Democratic-controlled Assembly and a Republican-controlled Senate.
"This is not a party rule, this is [a] legislative rule," Smikle tells Newsweek.
The New York State Republican Party could not be reached for comment.
Three bills to change the party registration deadline, including Senate Bill 2940, sponsored by former Democratic Senator Daniel Squadron, have been introduced and re-introduced each legislative session since 2009. All have remained stuck in committee.
The effect of New York's stringent party registration switch deadline manifests itself in voter turnout.
In the 2016 general election, only 57.3 percent of New York's eligible voter population hit the polls, tying with Nevada and South Carolina as the sixth worst in the nation, after Hawaii at 43 percent, Texas at 51.6 percent, Arkansas at 53.1 percent, New Mexico at 55.2 percent and Arizona at 56.2 percent, according to the United States Elections Project by Michael McDonald, a University of Florida political science associate professor.
"It is outrageous that a progressive state like New York has such antiquated voting laws, and as a result, has some of the worst voter turnout in the nation," Senate Democratic leader Andrea Stewart-Cousins, who has supported all three bills, tells Newsweek. "We need to make it easier to vote and not create or sustain unnecessary roadblocks."
Irked particularly by last year's primary, Common Cause New York has launched a "Bad Luck NY" campaign latching on to the coincidental Friday the 13th deadline.
"What's scarier than #Fridaythe13th? Not being able to vote in NY2018 primaries. Call ur state rep! #BadLuckNY," the watchdog group posted on social media.
Newly registering voters don't have to worry about the party-switch deadline on Friday; they can register up to 25 days before the primary election.
The law particularly disenfranchises young voters, the future of politics, Jen Tolentino, director of policy and civil technology for the nonprofit Rock the Vote, tells Newsweek.
"Our (younger) generation is less likely to register as one party or another, so it really hurts us," she says. "And that is sort of difficult to change when you have people in power making the rules that wouldn't change what they're already kind of used to."