Even With McChrystal, Obama Maintains No-Drama Stance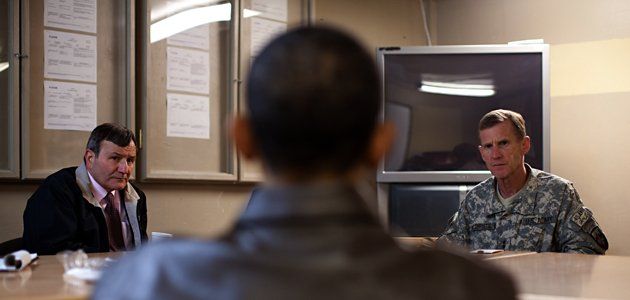 President Obama moved Thursday to end the squawking among reporters and members of Congress about a wider shakeup of his AfPak team. In doing so, he was choosing between the lesser of undesirable outcomes for a president who disdains unnecessary drama.
Even before he ousted Gen. Stanley McChrystal, Republicans and some Democrats were calling for more heads to roll, particularly Karl Eikenberry, U.S. ambassador to Afghanistan, and Richard Holbrooke, Obama's special representative for the AfPak region. The narrative that has solidified over the past few months (largely because it is true) is that the administration's team is riven by disagreements over policy and by clashes between willful personalities. It's the kind of drama and ego-driven dysfunctionality that Obama avoided almost entirely during his presidential campaign and has managed to minimize in the first 18 months of his presidency.
So why not just clean house and try to assemble a more harmonious team? Because the one thing that Obama likes less than unproductive squabbling between his aides is messy personnel blowups. He considers them distractions to be avoided at nearly all costs. "Obama hates the drama of personnel controversies," says one White House official. "He considers them self-inflicted wounds."
In this case the self-inflicted wound would be deepening the already considerable doubts about the effectiveness of the administration's counterinsurgency policy. By bringing in Gen. David Petraeus and leaving the rest of the team in place, Obama is effectively doubling down on his COIN strategy.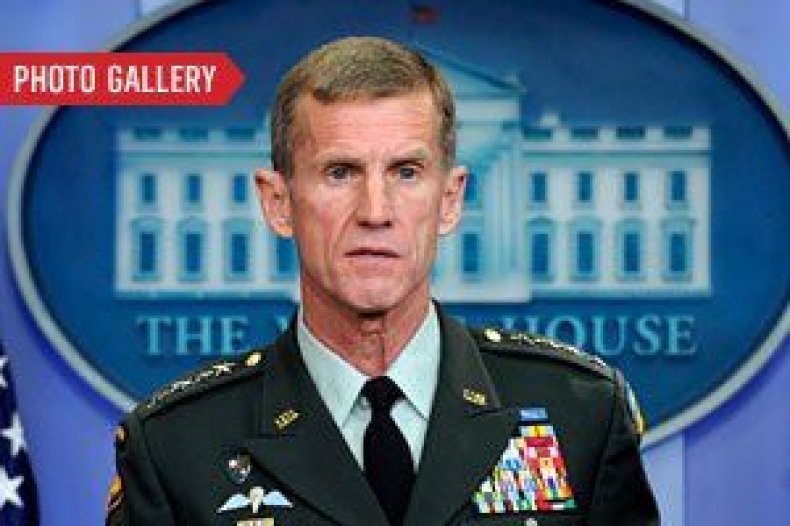 It is also worth remembering that at the outset of Obama's presidency, the media (NEWSWEEK included) breathlessly invoked Lincoln as Obama assembled his "Team of Rivals" cabinet, including notable shrinking violets like Hillary Clinton, Bob Gates, and Larry Summers. If Obama has not lived up to the Lincolnesque billing, it is nevertheless remarkable how well his team has played together. All one has to do is consider Clinton's excellent relationship with Gates in light of the historical norm for secretaries of state and defense, and Summers's relationship with, well, anybody, to know that Obama can manage big personalities.
Still, if you're on Obama's payroll, it would be foolish to mistake his tolerance for a certain amount of dissent as job security. Obama has clearly seized on the firing of McChrystal as an opportunity to unify and force discipline on his team. That will come partly with the arrival of Petraeus, whose stature with the president and on Capitol Hill makes his a far more formidable figure to defy.
But Obama left little doubt that, while he still has confidence in his team— for now—he will be watching this space very closely. "I am confident that we've got a team in place that can execute," Obama told reporters on Thursday, before adding forebodingly, "I'm paying very close attention to make sure that they execute. And I will be insisting on extraordinary performance moving forward." But if he's not satisfied, "No-Drama Obama" may be back onstage prepared to give the hook.